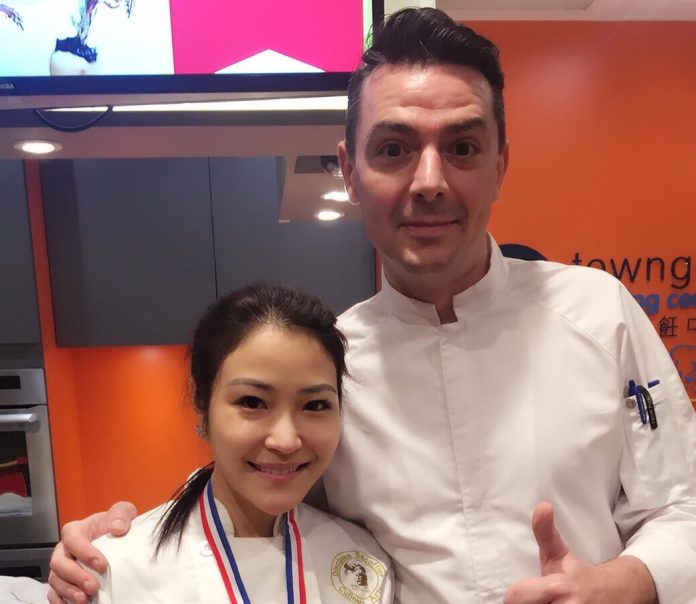 DB: What is the 'Fast Gourmet' philosophy?
Fast Gourmet has a very simple & ordinary philosophy: Quality food with nutrition shall be easily accessible to everyone. While we serve our dine-in guests quality and healthy meals, we very much hope that our guests can enjoy the same with their loved ones, and therefore our sous-vide gourmet is also available as packaged food for guests to take home.
DB: What inspires your products?
Once we were at Peninsula Hotel's Chef table, watching chefs elegantly prepared the dishes with their packaged food which already sous-vide prepped and ready made. This experience inspires us to offer this ready-made quality gourmet so that everyone can be a master chef and home cook can spend more time with their family & guests without worries.
DB: What is your method for ensuring the food you serve fits in line with a healthy lifestyle without compromising on the flavour and why is this important you?
The French Sous Vide cooking method is famous in maintaining the juice & flavor of the dish, and that's why we can marinate and cooked in least extra flavouring & least oil to offer our guests enjoying the true flavor of the dishes. Healthy food shall be easily accessible, and we believe in you are what you eat!
DB: For our readers who aren't familiar with the term, can you explain a bit about 'sous-vide' and what it means to be a sous-vide specialist?
Sous-vide is French term meaning vacumn-sealed. Meaning that during the cooking process, the ingredients are vacuums-sealed to remain its juice & flavor, and not destroyed by high heat. This cooking method let our guests enjoying the dishes that they have never experienced. Intense flavor but smooth finishing – no secret coz this cooking method highlights the actual flavor of the dish with minimal flavoring.
DB: You are located in a bustling area of Hong Kong which means there is lots of competition. What steps do you take to stand out and ensure repeat customers?
We are ordinary and we know that there is a lot of competition. But, we have faith that there are guests that care for what they eat. We only source for the best ingredients, no matter how it costs. We are happy to see our guests enjoying the meals. Wes incerely hope for our guests not to take any MSG food and frozen meats, for their well-beings.
DB: Can you tell us about your involvement with 'Accidental Art' and how art influences your restaurant and its products?
Accidental Art is marvellous. First, with good heart, they all want to give & share the best to their guests. This principal is same as ours and that's why we cooperate easily, without saying. While you understand your counter-party sharing the same goal with you, all you have to care for is giving your guests the best experience. Fast Gourmet always believe in good & healthy food shall be easily accessible to everyone, same as Accidental Art believes that good art should be easily accessible! Quality & beautiful food is now a modern art and we do think that good chefs should be like artists giving joy, inspiration, and touching one's heart. We are lucky to meet the Accidental Art team who share our same belief.
DB: What are your plans for the future of Fast Gourmet?
Currently we just make sure all our guests happy and enjoy the quality & healthy food everyone shall deserve. In the foreseeable future, we are looking for a second location to share the same belief, and developing the retail sous-vide packaged food so that everyone can be a master Chef at home.
DB: And finally, just for fun… if you were on death row, what would your final meal be?
I always love truffles, so we serve a lot of truffle dishes, including exclusive white truffle gelato. I also love fresh Burrata cheese, unlike those previously frozen Burrata that have been served in HK. If there is a last meal, I'm happy to have anything being served in the cafe. Simply because I know very best our food is from the best ingredients, no artificial favouring & preservatives, so that I could taste the best God have given us – the true beauty of nature!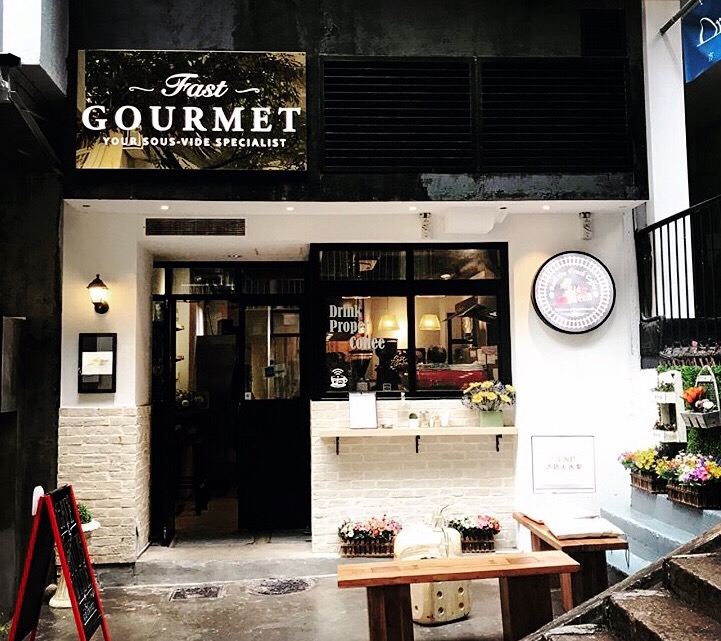 Www.fastgourmet.com.hk
fast.gourmet.hk@gmail.com
http://accidentalart.co/