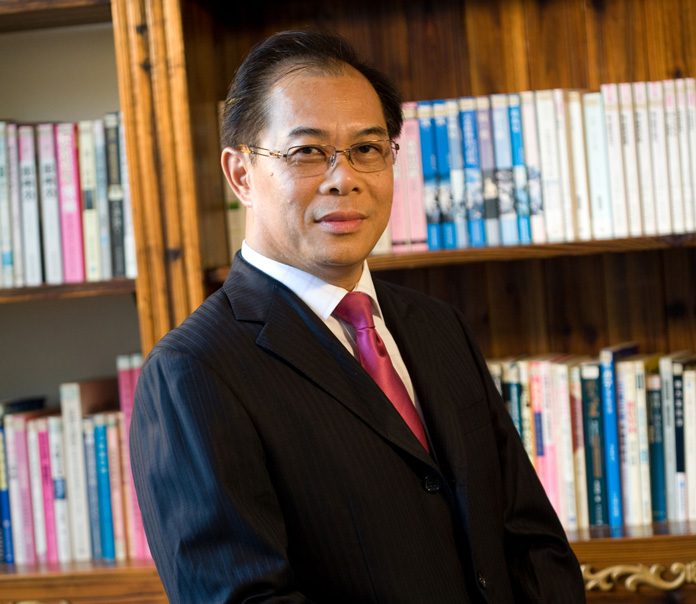 Sunny Heng-珠海华发喜来登酒店董事总经理-Managing Director, Sheraton Zhuhai Hotel.
Sheraton Zhuhai Hotel is owned by Zhuhai Huafa Group and located in Zhuhai, a prefecture-level city on the southern coast of Guangdong province in China. The hotel recently hosted its grand opening ceremony and opens its door to guests from China and overseas. This hotel is also the first international 5-star hotel in the city of Zhuhai.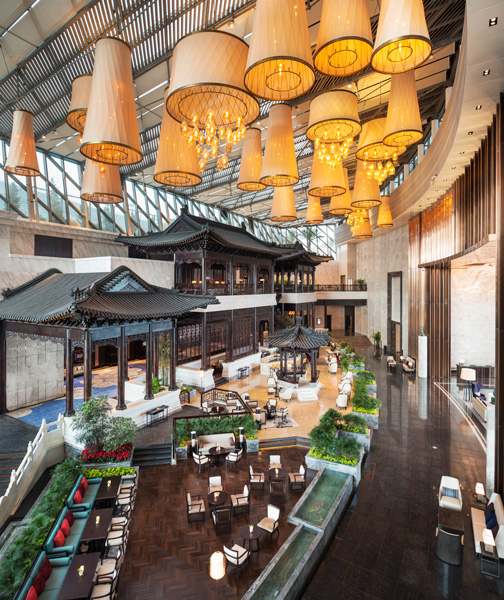 Walking into the hotel, guests are amazed by its unique lobby. Designed by Hirsch Bedner Associates (HBA) and Chengdu Desmood Hotel Design Consultant Ltd., Sheraton Zhuhai Hotel's aesthetic is inspired by Chinese royal architecture. Traditional imperial design elements are incorporated seamlessly into the hotel spaces, floor inlays, lattice screens, and furniture details. Design highlights include the Lobby Lounge with its stunning mortise-tenon classic timber frame building and the silk, ceramics, tea, colored glazes, and treasure chest-themed private dining rooms at the hotel's Chinese restaurant.
As much excited as Sunny Heng, Managing Director at Sheraton Zhuhai Hotel, he shares with DB the latest news of this amazing property.
DB:Sheraton Zhuhai Hotel is at a very exciting location in Zhuhai. Can you tell DB more about it?
Sunny Heng: The hotel is conveniently situated in Shizimen Central Business District, the new Central Business District in Zhuhai. It is seven minutes by car from the downtown Gongbei district and is just steps away from the brand new Zhuhai Convention & Exhibition Center and Zhuhai Huafa & CPAA Grand Theatre. Zhuhai Jinwan Airport is an approximately 50-minute drive away from the hotel, while ferry services to Macao, Hong Kong, and Shenzhen are available at Jiuzhou port just 30-minute drive away.
DB:As the first International 5-Satr Hotel in Zhuhai, what can Sheraton Zhuhai offer to its guests in service and facility?
SH: Guests at Sheraton Zhuhai Hotel can enjoy the conveniences of travel through smart solutions and effortless experiences, with 548 refined guest rooms and suites, each featuring premium sleep, entertainment and bath experiences, as well as high-speed Internet access as well as Sheraton's unique branded facilities, such as state-of-the-art Sheraton Fitness, indoor and outdoor pools and a tennis court.
A variety of culinary experiences are also available at Sheraton Zhuhai Hotel, including Paired, a new lobby bar menu of expertly matched small plates, premium wines and craft beers as part of the Sheraton® brand's invigorated food and beverage programming. Situated on the 18th floor of the hotel, the Sheraton Club® lounge offers complimentary breakfasts, refreshments, and snacks, as well as afternoon cocktails for club floor guests. With 2,070 sqm of flexible meeting and event space, Sheraton Zhuhai Hotel is also an ideal location for meetings, special events, and parties for groups of all sizes.
DB:Zhuhai is developing its potentials as a MICE destination. What can Sheraton Zhuhai Hotel be involved in this opportunity?
SH: Sheraton Zhuhai Hotel is targeting both leisure and MICE travelers. This hotel is situated in a very convenient location which brings advantages for both China MICE planners but also international MICE planners. Guests can come from Macau or Hong Kong to Zhuhai, from cities in the Pearl River Delta (PRD) and outside of PRD to Zhuhai. The advantages this hotel has is accessibility and convenience in transportation. Plus, with the combination of the nearby Convention and Exhibition Hall, the grand theater, the service apartment of Huafa Place, the coming of The St. Regis Zhuhai, the facility, and capacity are also our advantages.
Today's MICE travelers have also changed in many ways. They are looking for attractions and activities outside of MICE. Fortunately, this hotel is next to the famous local seafood market – Wanzai Seafood Street where guests can hand pick the various fresh marine product and cook right away at one of the restaurants. The hotel is also close to Gongbei which is famous for crabs, Hengqin Island where there is Hengqin Oyster farm. These local specials and places of interest have been added to the additional attractions of this hotel as a MICE destination.
DB:Zhuhai is the gateway between Mainland China and Macau. In comparison to hotels in Macau, what are the advantages for guests to choose to stay at Sheraton in Zhuhai?
SH: For guests who traveled to Macau and come to stay at Sheraton Zhuhai Hotel, in comparison of room design, this hotel features comfortable rooms with the layout, facility and color mood designed to keep the guest in to enjoy his or her stay. In contrast, room designs for a casino hotel are to encourage guests to go out and enjoy more entertainment with the casino facilities. As for MICE travelers who choose to stay at our hotel, such encouragement can be a disadvantage, a distraction. However, what we offer here – the local attractions and seafood discovery journey to Wanzai and Hengqin add more to the value as advantages.