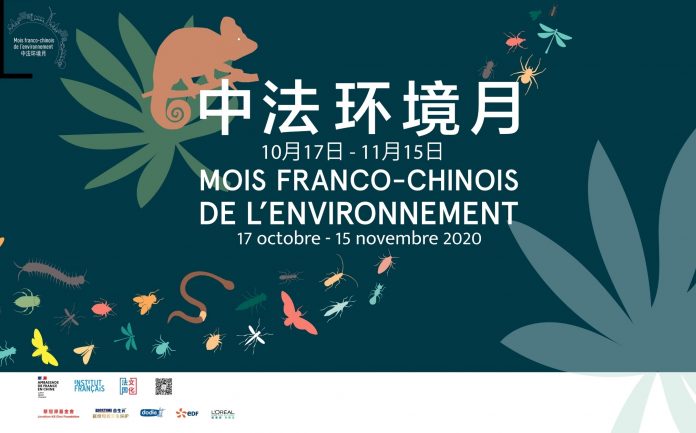 10月17日,第七届中法环境月在华南来开序幕。以"保护生物多样性"为主题,10月17日到11月15日,本届中法环境月将汇集各领域的杰出人物和专家——艺术家,建筑师,研究员,作家,导演等——通过一些列活动鼓励人们采取集体或个人行动,保护生物多样性及其资源的可持续利用。
On 17th October, the 7th Franco-Chinese Month of the Environment kicked start in South China. Focusing on "Biodiversity", starting on 17th October and finalizing on 15th November, this edition will present a series of cultural activities including online conferences, exhibitions, screenings and seminars to audiences in South China.
创立于2014年,中法环境月是迄今为止唯一一个由大使馆举办的以环境为主题的活动节。它有着双重目的:提高每个人对环境问题的认识并加强中法两国在环境保护领域的合作。成都,北京,上海,武汉,沈阳,广州,昆明,哈尔滨,深圳,长沙,大连,重庆…这些城市将陆续举办新颖而丰富的活动,包括在线会议、展览、放映和研讨会。上百项活动使公众和专家们可以共同参与其中。
Founded in 2014, the Franco-Chinese Month of the Environment is the only event held by the French embassy with the theme of environment. It has a dual purpose: to raise everyone's awareness of environmental issues and to strengthen cooperation between China and France in the field of environmental protection. Chengdu, Beijing, Shanghai, Wuhan, Shenyang, Guangzhou, Kunming, Harbin, Shenzhen, Changsha, Dalian, Chongqing… These cities will successively hold innovative and various activities, including online conferences, exhibitions, screenings and seminars. Hundreds of events to allow the public and experts to participate and interact together.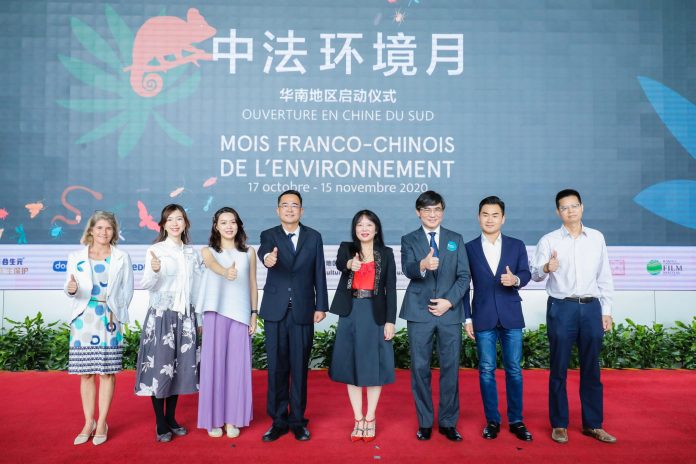 由于今年的特殊情况,出行受限,中法环境月也将部分内容转移至线上,通过一系列纪录片、网络研讨会及讲座录影探讨景观的提升、传染病对出行方式的影响、生态保护区、光污染、"绿网"和"蓝网"的建设等议题。针对水资源管理以及气候变暖对法中两国带来的挑战的讨论也将通过线上研讨会的方式展开。生态问题不仅仅是科学家的领域,知识分子也有话要说,哲学家、经济学家、人类学家、历史学家和作家的观点也将在环境月期间通过系列文章或视频的形式发布。
Due to the special circumstances of this year, this edition has also transferred some of its content online, through a series of documentaries, online seminars and lecture videos to discuss on various topics, such as the improvement of landscape, the impact of infectious diseases on travel, ecological protection zones, light pollution and etc. Intellectuals also have something to say. The opinions of philosophers, economists, anthropologists, historians and writers will also be published in the form of series of articles or videos during this edition.
今年,中法环境月邀请到演员黄景瑜作为推广大使。黄景瑜是中国电影电视界的新生代,多年来,他热衷环保,多次担任中国和国际组织的环境和野生动物保护宣传大使。
This year, the Franco-Chinese Month of the Environment invites actor Huang Jingyu as its promotion ambassador. Huang Jingyu is a new generation of actor in Chinese film and television industry. Over the years, he has been passionate about environmental protection and has served as the environmental and wildlife protection publicity ambassador of China and international organizations for many times.