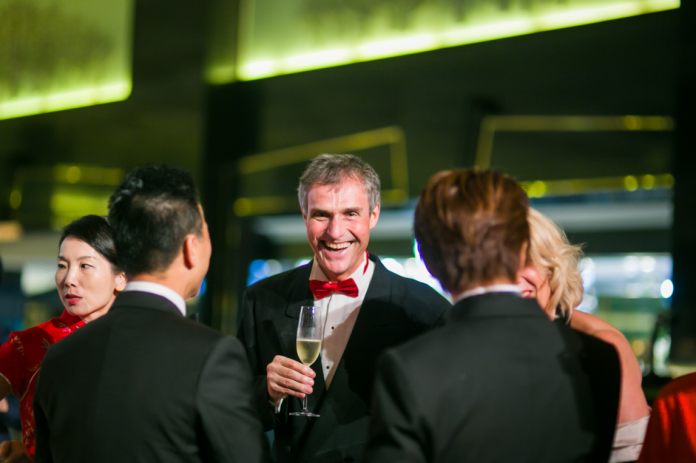 Only dozens of days away from NPC and CPPCC, Guangzhou, the city with a profound history of over 2000 years, expects another extravagant business event to fall upon. Now hold thy breath and get this: Held by AmCham South China, the 2017 APCAC Business Summit is coming to Guangzhou April 19-22, representing 29 American Chambers from across 22 countries and regions in Asia Pacific. Attracting more than 600 business and industry leaders, as well as, media, academia, policy experts, experts on President Trump administration, and top government officials from U.S., China, and from across the Asia Pacific Region, the city looks forward to watching many private jets landing at Baiyun International Airport.
Prior to the grand opening of APCAC, an opportune interlude will be co-hosted by Department of Guangdong Commerce and AmCham South China, the U.S.-China Business Investment Summit, at which Senior Leader of Guangdong Province is already scheduled as keynote speaker. As high-level as it is, distinguished guests committed to attending APCAC so far also include Wal-Mart Global CAO, Chairman of HSBC Global Banking & Markets – Americas, U.S. Ambassadors and Consuls General, Honoree of Oslo Business Peace Award, Delegation of Guam Island, and many more huge figures.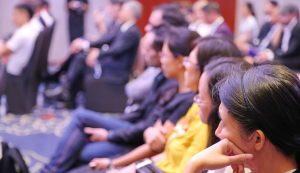 The Business Summit has a ton to offer, such as exchanging fascinating ideas of business and all on different discussion panels, standing a chance to get together with the potential business partners in the same room, and appreciating enlightening speeches delivered by vanguards from all walks of life.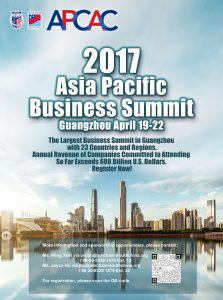 Now, before the ship has sailed, hold out your phone and scan to join!