香港丽思卡尔顿酒店将于2021年5月3日踏入开业十周年。自2011年酒店开幕起,酒店的绅士与淑女一直致力为宾客创造传奇性的丽思卡尔顿体验,而过去十年的人与事也在酒店专业团队的心里留下深深烙印,成就了属于宾客及绅士与淑女永不磨灭的共同回忆。
3rd May, 2021 marks a decade of lasting memories at The Ritz-Carlton, Hong Kong – indelible memories that our Ladies and Gentlemen have been curating for guests since the Hotel first opened its doors in 2011, as well as moments that are shared among its team of dedicated hoteliers.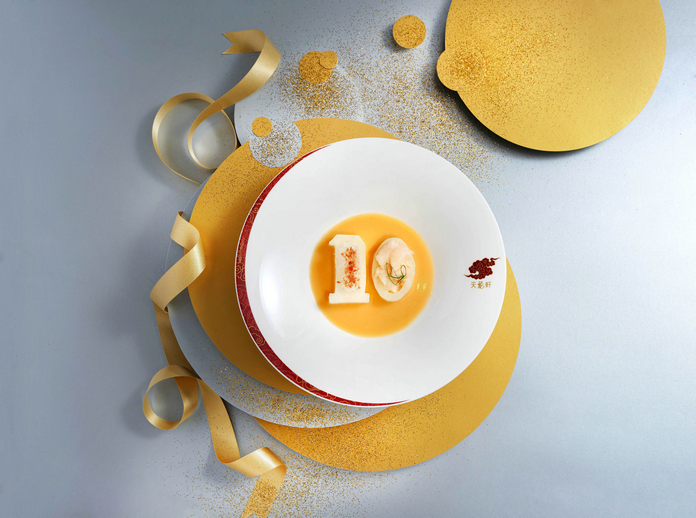 香港丽思卡尔顿酒店总经理Pierre Perusset庞柏贤表示:"我非常荣幸能够与我的团队一起步入香港丽思卡尔顿酒店开业十周年。这个里程碑汇聚了我们多年来的努力及热诚,为宾客提供最优质的服务。我亦衷心感谢客人一直以来对我们的信任与支持,并期待在未来的日子继续为本地客人及国际旅客缔造毕生难忘的丽思卡尔顿回忆。"
"I am honored to be part of the 10th anniversary of The Ritz-Carlton, Hong Kong," said Pierre Perusset, General Manager of the Hotel. "This remarkable milestone is the culmination of ten years of dedication and service excellence delivered by our Ladies and Gentlemen. The continuous trust and support we have gained from our prestigious guests is humbling, appreciated, and heart-warming. We look forward to creating more decades of lasting memories for local guests and travelers from around the globe."
为迎接这盛大的日子,香港丽思卡尔顿酒店将展开一连串精彩餐饮及水疗活动,更推出惊喜限时快闪优惠,以及酒店十周年特别版的白兰树下迷你珍藏毡酒等等,叫人引颈以待。
In celebration of this special occasion, The Ritz-Carlton, Hong Kong is presenting a series of dining and spa events, not to mention the exciting limited-time offers, a limited-edition Perfume Trees Gin miniature with the Hotel's own label, and more.
香港丽思卡尔顿酒店十周年限时快闪优惠
The Ritz-Carlton, Hong Kong 10th Anniversary Limited-time Offers
为答谢酒店顾客十年以来的支持,香港丽思卡尔顿酒店将于2021年4月30日至5月3日期间诚意推出一系列限时快闪住宿、餐饮及水疗优惠,惊喜优惠更低至七折,绝对不容错过。是次限时快闪优惠重点包括: 尊贵商务套房住宿一晚连双人行政酒廊、双人水疗套房内享用90分钟热石按摩、ESPA水疗礼品套装两份及香槟一支; Ozone广受欢迎的周日早午餐连自选主菜一份及半自助餐; 以及天际水疗餐饮体验套餐等。
To express the heartfelt gratitude to guests for their decade of support, from 30th April to 3rd May, 2021, The Ritz-Carlton, Hong Kong is going to launch a series of limited-time accommodation, dining and spa offers, up to 30% savings. Experiences not to be missed include one-night accommodation in a Premier Executive Suite with Club Lounge access for two persons, 90 minutes Hot Stone Massage for two persons in our signature couple treatment suite, two sets of ESPA spa gift sets and a bottle of house champagne; Ozone's ever popular Sunday Brunch featuring your choice of a main course and semi-buffet; Unwind and Dine packages at The Ritz-Carlton Spa, Hong Kong featuring spa treatments with a delicious meal at The Lounge & Bar of guest's choice, and more.
---
日期/Date:
2021年4月30日上午11时正至2021年5月3日晚上11时59分
30th April, 2021 at 11:00 am – 3rd May, 2021 at 11:59 pm
链接/Link:
http://bit.ly/RCHK10FLASHSALE_CHI
优惠项目将于2021年4月30日上午11时正起发售
The items will go live on 30th April, 2021 at 11:00 am
---
香港丽思卡尔顿酒店
The Ritz-Carlton, Hong Kong
香港九龙柯士甸道西1号环球贸易广场
International Commerce Centre, NO.1 Austin Road West, Kowloon, Hong Kong
www.ritzcarlton.com/hongkong