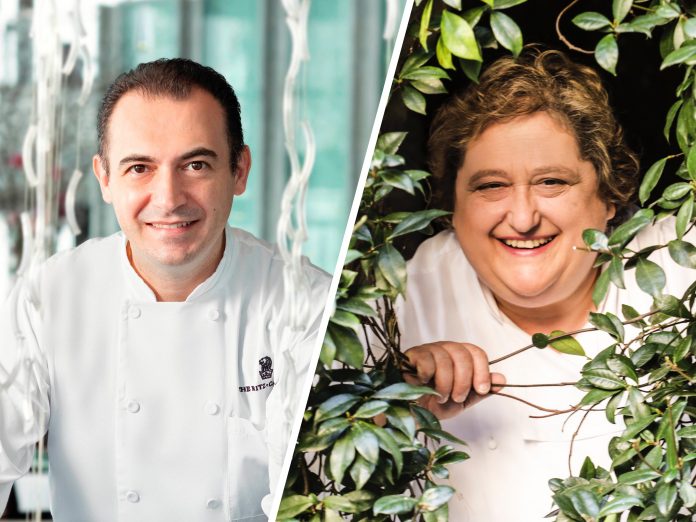 香港丽思卡尔顿酒店 Tosca di Angelo 餐厅邀得一系列意籍女名厨来港大展厨艺,隆重呈献由餐饮界权威 Andrea Petrini 和 Florent Bonnefoy 精心策划的 "Gems & Pearl" 意大利餐飨之旅(2019-2020 年度)。在接下来的 12 个月,Tosca di Angelo 总监 Angelo Aglianó 将与五位意大利女名厨携手合作,共同缔造出一连串精采绝伦的意式盛宴,让香港食客一睹这些国际级烹饪大师的风采,细味她们匠心烹调的珍馐美馔。
Tosca di Angelo at The Ritz-Carlton, Hong Kong proudly celebrates the unbound talents of amazing female chefs from Italy with the "Gems & Pearl – An Italian Culinary Journey" (2019-2020 Edition), curated by acclaimed food personalities Andrea Petrini and Florent Bonnefoy. Over the next 12 months, Chef Angelo Aglianó, Director of Tosca di Angelo, is inviting five prominent chefs from Italy to work with him to craft unique Italian dishes for guests to relish and provide the opportunity for Hong Kong gourmets to meet these high-caliber international talents and savor their cuisines first hand.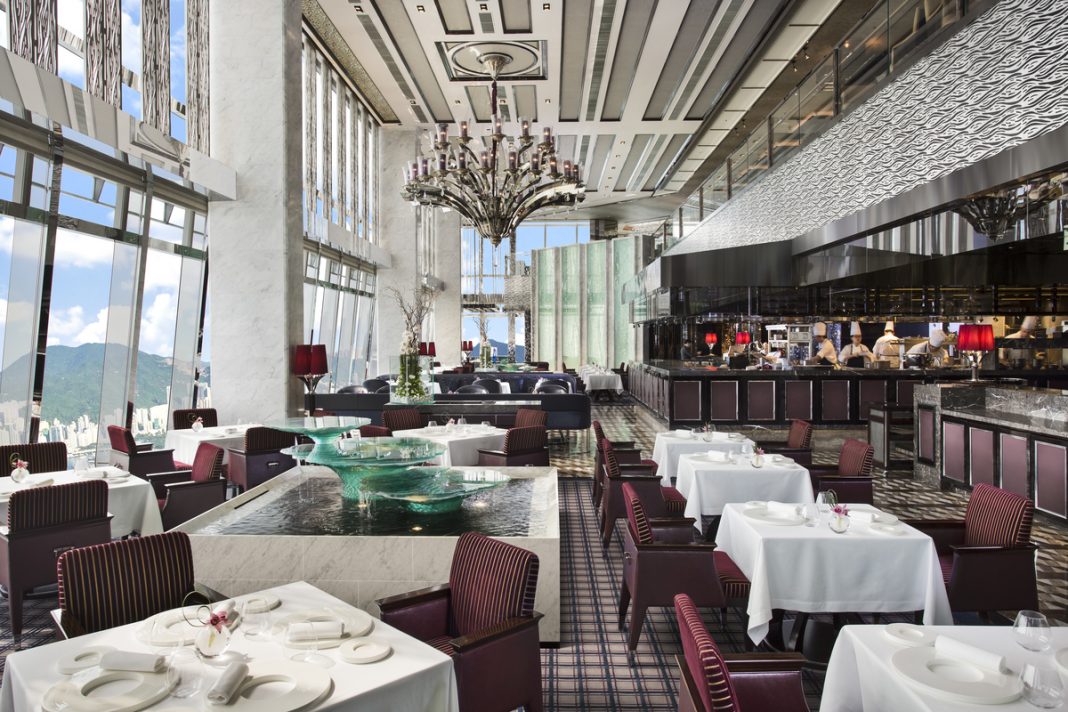 参与是次 "Gems & Pearl" 意大利餐飨之旅的五位女厨师皆是首度于香港献技。她们每位也有着别树一帜的烹饪风格,各自与大厨 Angelo 擦出不同的火花,连手炮制出一道又一道只此一次的滋味杰作,这珍贵的餐飨体验实在让人引颈以待。是次餐飨之旅带领食客由托斯卡尼环游至意大利与斯洛文尼亚之边境,畅游于艾米利亚-罗马涅区-罗马涅大区与米兰这国际设计之都,以及位于地中海的萨莱纳岛,探索当地不为人知的地道美食。
For the first time, our five ambassadors, or "Gems", are introduced to the Pearl of the Orient – Hong Kong – to work with the Tosca di Angelo team to create exclusive, one-off dishes melding the talents and unique styles of each chef with Chef Angelo's. The Festival takes you from the inner Tuscan countryside to the Italian-Slovenian border; from the family rituals of Emilia-Romagna to Milan, center stage of elegance and design; and up to Salina Island, one of the best-kept gastronomic secrets in the Mediterranean. This all-exclusive, all-women line-up is ready to impress.
是次 "Gems & Pearl" 意大利餐飨之旅将由蒙特梅拉诺 Caino 餐厅的灵魂人物、连续 20 年荣获米芝莲二星殊荣的 Valeria Piccini 揭开序幕。大厨 Valeria 首次从家乡托斯卡尼远赴香港,准备以意大利面条、蘑菇及丰腴鲜肉入馔,为本港客人炮制她的经典菜式,再加上 Angelo 最擅长烹调的海鲜,连手造出七道菜餐单。这餐单将于 2019 年 11 月 21 至 22日期间供应,定价为每位港币$1,998。
The one to inaugurate this culinary journey will be the legendary Valeria Piccini from Caino restaurant in Montemerano, recipient of two Michelin stars for more than 20 years. Coming all the way from her native Tuscan hometown to Hong Kong for the very first time, Chef Valeria will be showcasing her earthbound, sensual Tuscan cuisine of pasta, mushrooms and the most delicate juicy meats with Angelo's sunny, ultramarine cuisine in a seven-course menu, priced at HK$1,998, on 21st and 22nd November, 2019. This is truly a meeting of two worlds and two cultures connected by a passion for Italian cuisine!
---
"Gems & Pearl – An Italian Culinary Journey"
意大利餐飨之旅
Valeria Piccini (Caino, Montemerano)
Venue:
Tosca di Angelo
香港丽思卡尔顿酒店102层
Level 102, The Ritz-Carlton, Hong Kong
Date:
21st & 22nd November, 2019
Time:
12:00 noon – 2:30pm (Lunch)
6:30pm – 10:30pm (Dinner)
Price:
HK$1,998 for a 7-course menu
(subject to 10% service charge)
---
意大利餐飨之旅未来日程
Upcoming schedule of "Gems & Pearl – An Italian Culinary Journey":
21st – 22nd November, 2019
Valeria Piccini
(Caino, Montemerano)
January 2020
Antonia Klugmann
(L'Argine a Vencò, Dolegna del Collio)
March 2020
Isa Mazzocchi
(La Palta, Borgonovo Val Tidone)
June 2020
Viviana Varese
(Viva, Milan)
September 2020
Martina Caruso
(Signum, Salina Island)
---