于5月29至31日举行的 Vinexpo Hong Kong 2018展会上,阿里巴巴集团旗下顶尖B2C交易平台"天猫"推出新概念,将未来酒吧"Future Bar"带到会场。
Tmall, China's leading B2C online marketplace owned by Alibaba Group brought a 'Future Bar' concept to Vinexpo Hong Kong 2018, from 29th to 31st May during the expo.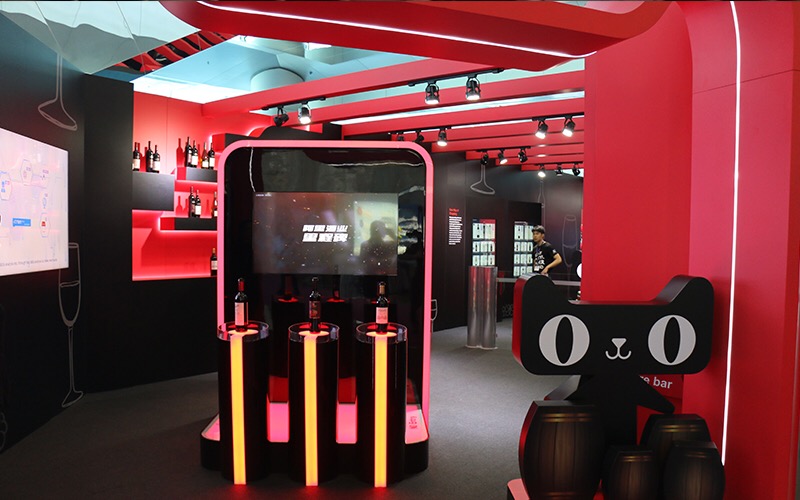 阿里巴巴在展会期间展出"天猫"机器人服务生、面部扫描技术及先进智能酒柜,让入场人士率先体验未来的葡萄酒世界。
Alibaba invited Vinexpo Hong Kong's attendees to experience the future of wine with Tmall robot waiters, face scanning technology, a new smart wine cooler and much more to discover on their stand.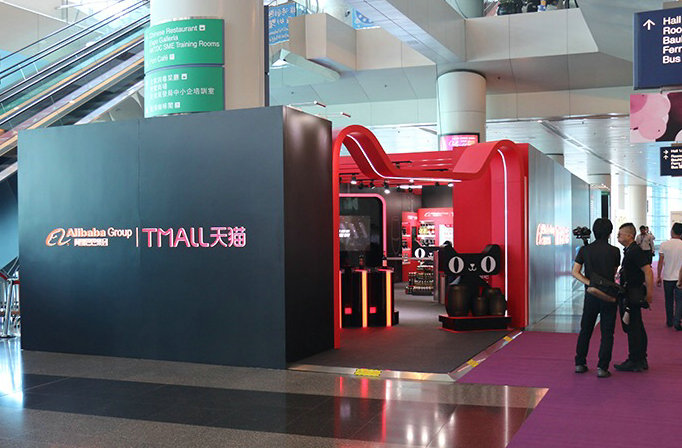 阿里巴巴的"新零售"策略呈献崭新技术,致力打造一个线上线下无缝连接的全新商业模式,为顾客带来更灵活便捷的购物体验。
Redefining commerce by enabling seamless engagement between the online and offline world, building a retail ecosystem that combines both channels, making the shopping experience more personal, engaging and convenient: all these new technologies are part of Alibaba's 'New Retail' strategy.