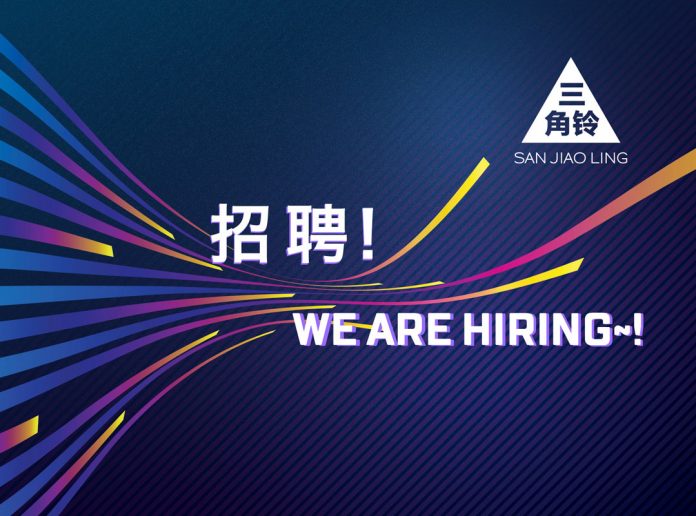 Internship Highlights:
>> Acquire an all-round experience in the public relations field, from event planning, operations, branding, social media and more!
>> Join real projects, meet real clients, face real challenges
>> Improve your people and communication skills
>> Boost your confidence and creativity
>> Work in a relax and pleasant environment
>> NO work on weekends and national holidays
工作亮点
>> 从活动策划、运营、品牌推广、社交媒体等各方面获得全方位的公关经验!
>> 参与真正的项目运作,面对真实的客户与挑战
>> 提高你的人际交往能力和沟通能力
>> 轻松愉悦的工作氛围
>> 周末双休、享受国家法定节假日
Intern Profile:
>> Year 4 students graduating in June 2022
>> All majors are welcome but with a preference for Business English, Marketing or Journalism
>> Outgoing, proactive and creative
>> Good Chinese writing skills
>> Good photo skills is a plus
>> Good command of spoken English
>> Available at least 3 days per week
>> Guangzhou based is preferred
实习要求
>> 限2022年6月毕业的大四在读学生
>> 专业不限,商务英语、英语、新闻、市场营销等相关专业优先
>> 性格开朗,积极主动,有创造力
>> 良好的中文写作能力
>> 良好的摄影技巧将会加分
>> 良好的英语口语能力
>> 每周至少工作3个工作日
>> 未来准备在广州发展的学生优先
Job Responsibility:
>> Complete daily work independently, including research, writing, report, brainstorm, project implementation, etc…
>> Assist with the events (event planning, purchasing, research, set up, reception, etc… )
>> Cooperate with the marketing plan, participate in the planning and implementation of the dissemination of press releases and materials
>> Liaise between our clients and our creative team
>> Operate social media, such as Wechat official accounts and Little Red Book
工作职责
>>独立完成日常工作,包括调研、撰稿、报告、参与头脑风暴、项目执行等
>>协助公司举办的活动(包括前期策划、采购、调研、布场、接待等)
>>配合市场推广方案,参与新闻稿和素材传播的策划与执行
>>对接客户的需求和任务,支持团队整体工作
>>运营社交媒体,如微信公众号、小红书等
关于我们 Abous Us:
San Jiao Ling is a PR agency based in Guangzhou. We provide our prestigious clients with high level events and press campaigns with KOLs and mainstream media. We also produce creative content for them such as videos, brochures, visual identity etc… Our office is in the LN Garden Hotel and some of our team members are based in France, England, Macau and Zhuhai.
三角铃是一家总部位于广州的公关策划公司。我们为知名客户提供高水平的活动策划和媒体宣传方案。我们的业务还包括制作宣传视频、宣传手册、视觉设计等创意内容,我们的办公室设在广州花园大厦,团队成员分布在法国、英国、澳门和珠海等地。
Have a look at our presentation and portfolio:
https://doc.sanjiaoling.com/introduction.pdf
https://doc.sanjiaoling.com/portfolio.pdf
Apply now!
To apply, please contact JJ on WeChat (jay-jay-zh), send him your resume and answer the following questions:
1/ When can you start the internship?
2/ How many days per week are you available? Which days?
3/ When do you plan to graduate (month and year)?
4/ What are your plans after you graduate?
如果您感兴趣,请联系JJ(微信:jay-jay-zh ),发送个人简历,并回答以下问题:
1/ 你可以开始实习的时间
2/ 你每周可以工作的天数和具体工作日
3/ 你的毕业时间(月、年)
4/ 你毕业后的规划