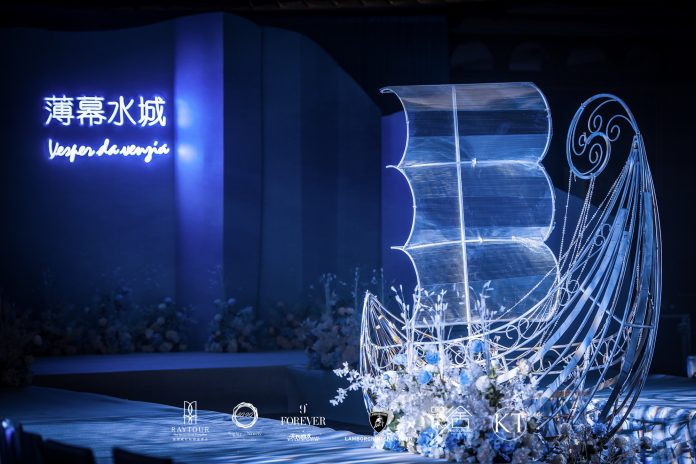 2019年6月23日,深圳威尼斯睿途酒店"薄幕水城"主题婚礼秀完美落下帷幕。
On June 23, 2019, the theme wedding show 'Vesper da Venezia' was successfully concluded in The Venice Raytour Hotel Shenzhen.
本次婚礼秀由深圳威尼斯睿途酒店与天长地久婚纱摄影等11家高端品牌携手打造。活动现场近100位受邀新人及嘉宾共同见证了极致完美的婚礼,外籍职业模特演绎了浪漫婚纱秀、礼服秀。为现场观众展现了一场梦幻唯美,美轮美奂的时尚盛宴。
This wedding show in The Venice Raytour Hotel Shenzhen was cooperated with 11 high-end brands such as 9 FOREVER WEDDING PHOTOGRAPHY. In this event, nearly 100 new couples and guests were invited to witness the perfect wedding, also foreign professional models showed romantic wedding dresses and formal dresses, showcased a dreamy fashion feast for the guests.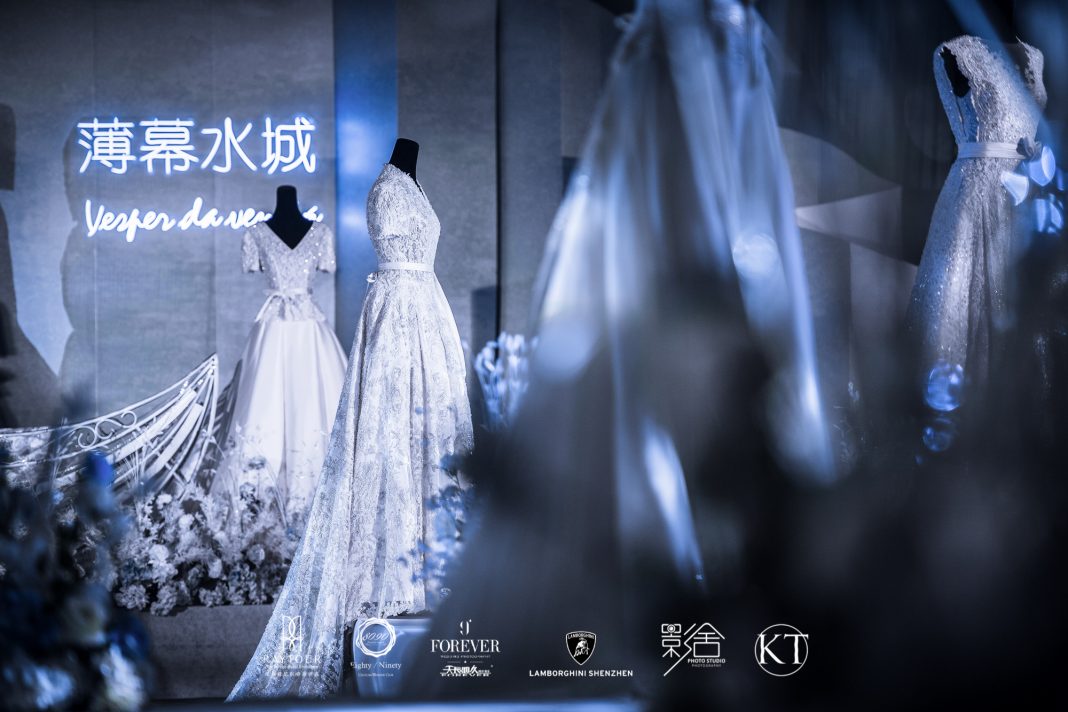 此次婚礼秀以威尼斯水文化为主题,意在通过"薄暮一日只有一瞬的美好,一生只有一次的真爱"为主题核心,表达对唯一、永恒婚礼理念的推崇。婚礼秀现场以"水蓝色"为主基调,将典雅时尚的婚礼展示与格调华贵的品牌特色完美结合。梦幻的帷幔、精致典雅的桌席、创意精美的甜品、花艺尽显至纯至真的动人氛围,为在场新人以及媒体带来了一场圣洁而又唯美浪漫的感官享受。
The theme of the wedding show is Venetian water culture, it's intended to express the unique and eternal wedding concept. The wedding show was based on 'water blue' and combined elegant wedding displays with luxurious brands features. Exquisite scene brings romantic atmosphere to all of the guests.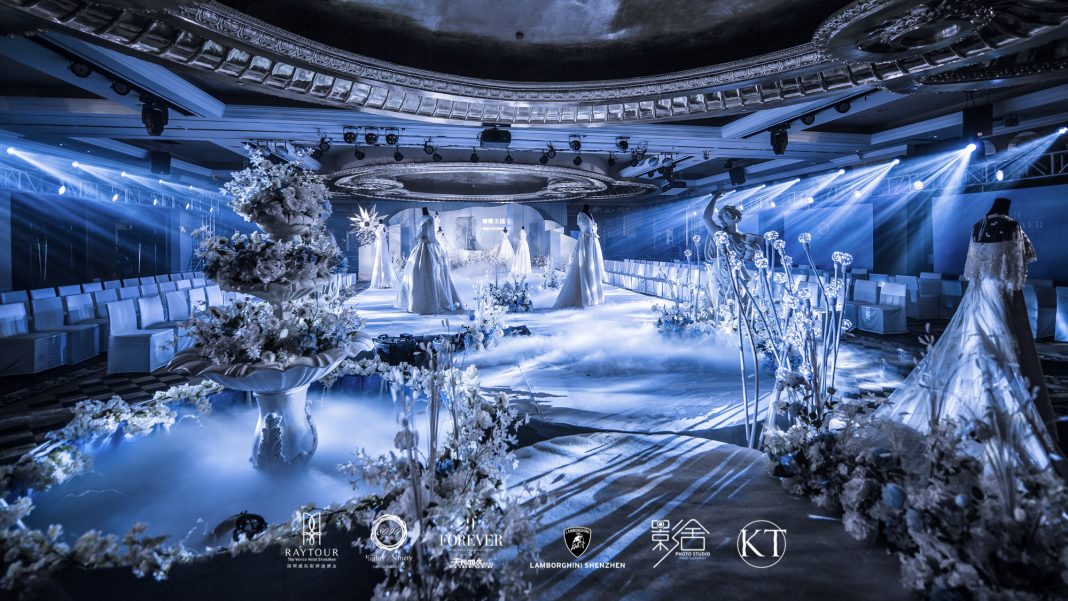 下午三点,活动由一场唯美的灯光秀正式拉开序幕,流光溢彩的炫丽灯光相互交错,极具视觉冲击。外籍模特的精彩走秀将现场气氛推至高潮,为现场观众展现了当下最时尚的婚纱款式和流行元素。同时酒店为到场嘉宾准备了精美礼品及幸运抽奖环节,现场发布重磅婚宴惊喜特惠以及多款定制菜单供新人选择。
At 3 pm, the event was officially kicked off by a beautiful light show, the wonderful catwalk of professional models showed the guests most fashionable wedding styles and popular elements. Also the hotel prepared exquisite gifts and lucky draws for the guests, released the special wedding surprises and a variety of customized menus for new couples.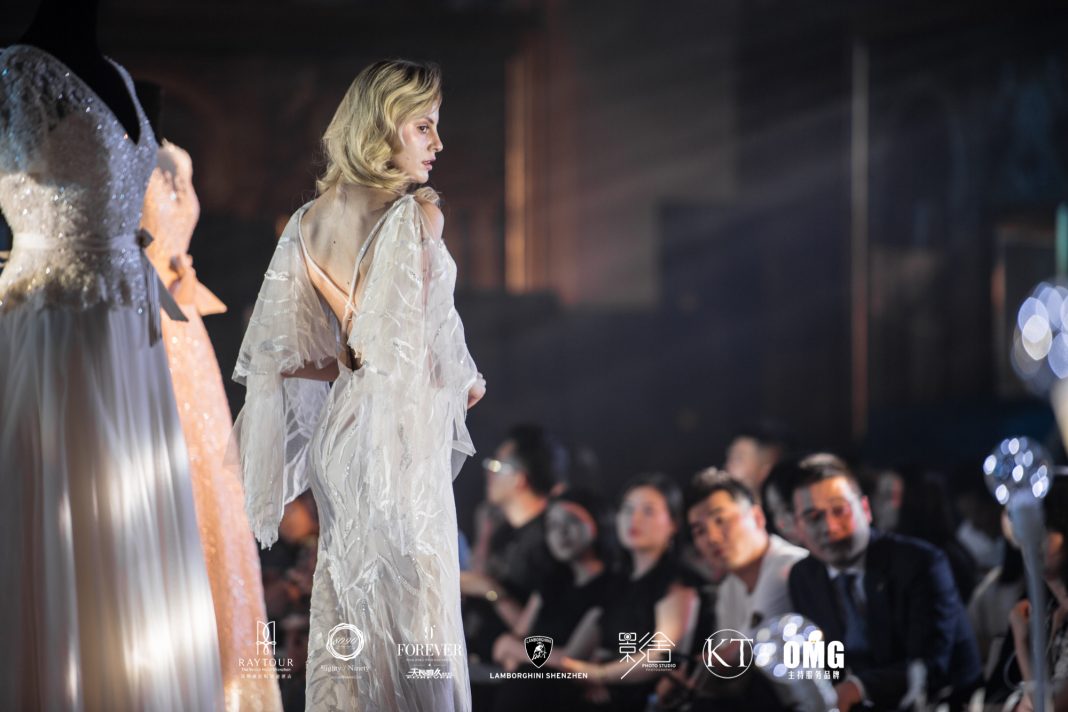 本次婚礼秀为嘉宾们带来了最新的婚尚趋势,让婚礼新人更加直观体验个性化的"威尼斯婚礼"和一站式优质、贴心的婚礼专属服务。
This wedding show brings the most popular wedding elements to the guests, allowing new couples to experience the personalized 'Venice Wedding', also the high quality, intimate wedding exclusive service.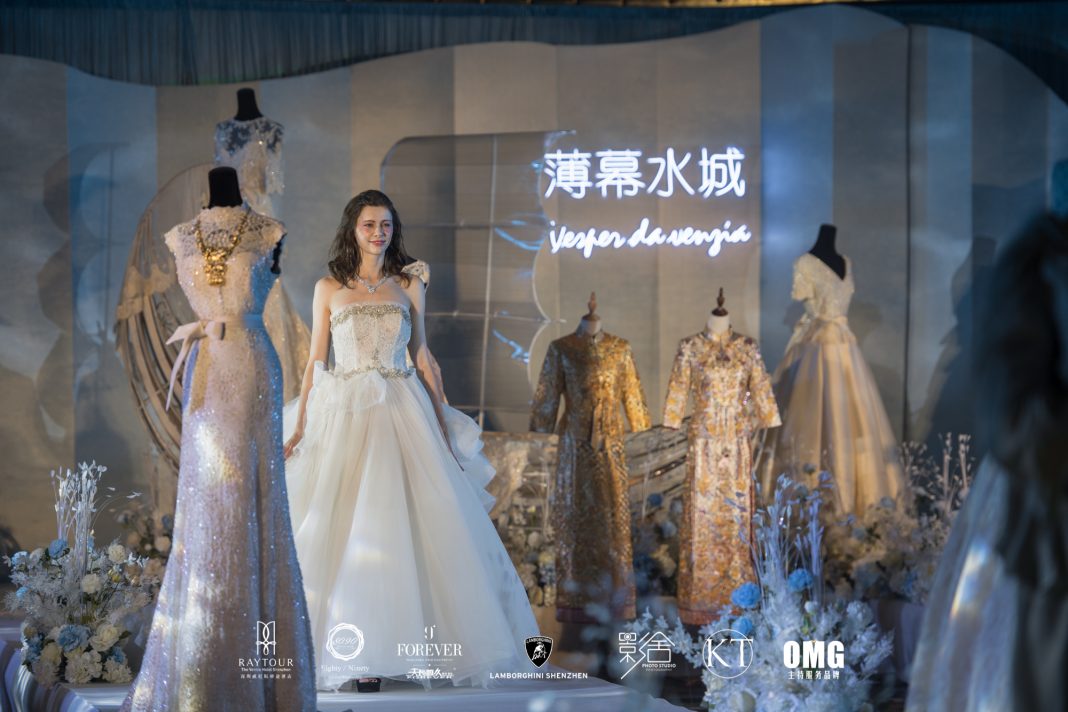 深圳威尼斯睿途酒店拥有具有威尼斯文化特色的会议空间,无柱宴会厅面积达685平方米,最多可容纳700人,其完善的设施配备结合细致入微的殷勤服务,使得新人享受一站式的尊崇体验及量身定制的特色婚礼。另户外泳池畔拥有广阔的活动空间,其宁静与清新,宛如世外桃源,是举办户外婚礼、特色主题婚礼或晚宴后的小型派对的绝佳选择。如需预订或查询,请致电( 0755 ) 2693 6888-8713。
The Venice Raytour Hotel Shenzhen offers function rooms and ballroom with Venetian culture. The Venice ballroom features a 685 square meter pillarless ballroom, can host up to 700 seated guests. It's comprehensive facilities and intimate services, allowing new couples to enjoy customized special weddings. The outdoor swimming pool has a wide space for activities, it's a great choice for outdoor wedding and special theme wedding. For reservations and more information, please call (0755) 2693 6888-8713.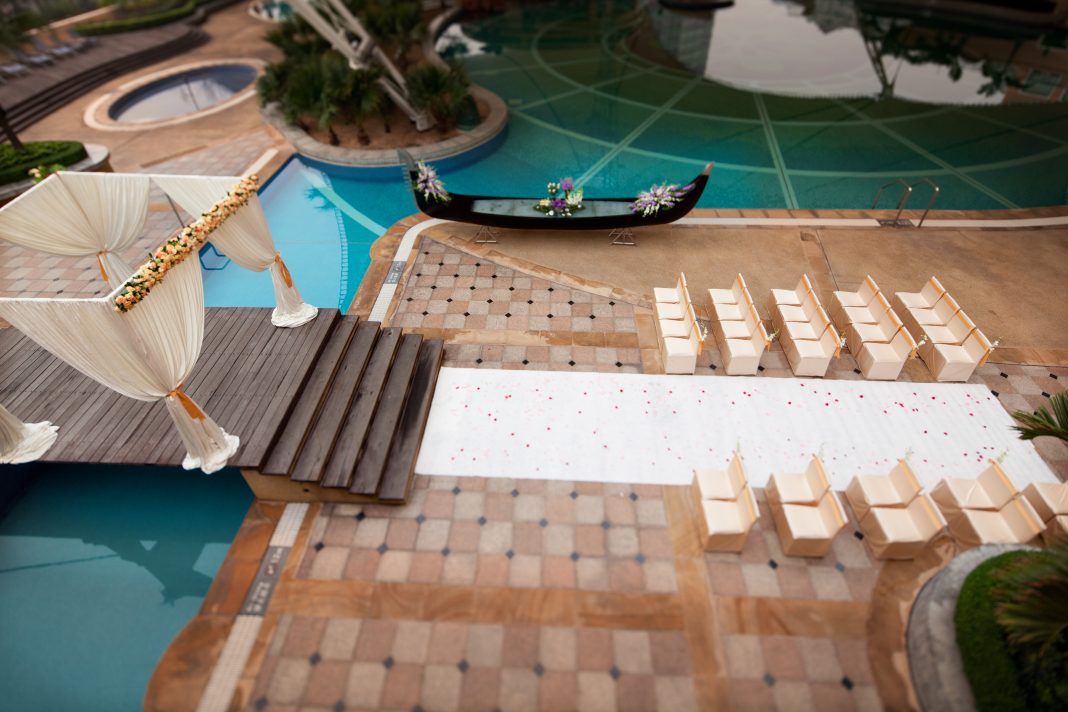 ---
深圳威尼斯睿途酒店
The Venice Raytour Hotel Shenzhen
深圳市华侨城深南大道9026号
电话:0755-26936888