万豪国际集团旗下威斯汀酒店及度假村与知名运动社交平台 Keep展开深度合作,今年,针对当今运动健身趋势和运动爱好者需求制作的全新视频内容即将登陆全国威斯汀酒店客房内的 威斯汀 x Keep 专属频道,为宾客带来更为潮流、高效、富有趣味的运动体验。同时,威斯汀计划在全国酒店推出跑步训练营,无论是 Keep 的专业教练还是威斯汀品牌特色的健康礼宾,都将为热爱跑步的宾客提供更为专业的指导。与此同时,针对健康饮食方面,此次合作也将推出由 Keep 营养师团队推荐的营养美味健康菜单,为宾客打造全方位健康旅行体验,进一步深化双方的战略合作。
The Westin Hotels & Resorts of Marriott International is working closely with Keep, a well-known sports-focused social platform this year in delivering a wholesome and fun living experience to guests and sports lovers. A new video content featuring modern-day fitness trends will be shown on Westin X Keep's exclusive channel in The Westin hotels and resorts across the country, bringing guests a more trendy, productive and fun sports experience. At the same time, Westin plans to launch a running camp nationwide. Whether it's Keep's professional coach or The Westin's Run Concierge, your professional guidance is always around you. The cooperation will also launch a nutritious and healthy menu recommended by the Keep's dietitian team to create a comprehensive health experience for guests.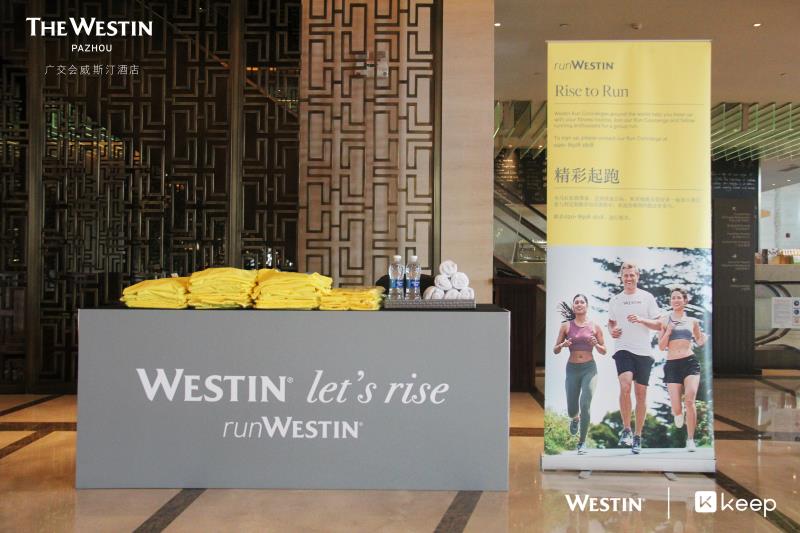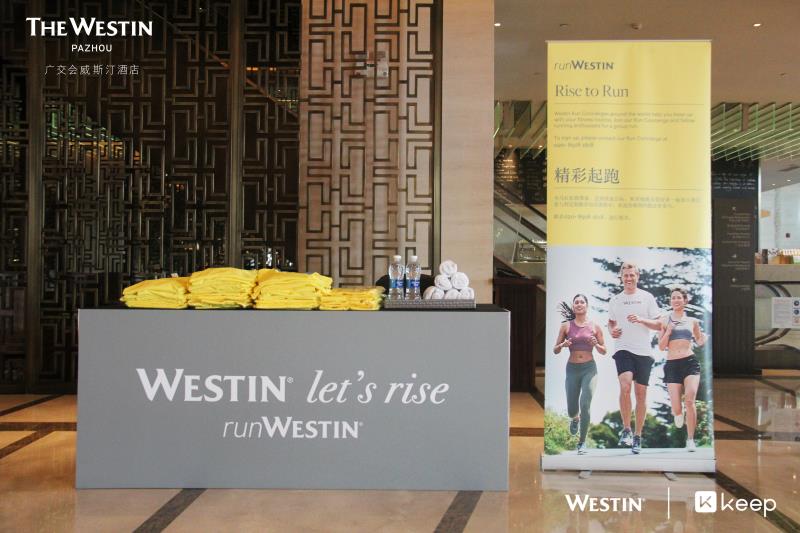 广交会威斯汀酒店在8月举行健康跑、核心训练、活力尊巴和瑜伽训练等一系列活动课程提升参与者的综合耐力,带来不一样的赛前训练。8月3日城中夜跑项目及8月31日跑步稳定性提升课程更由Keep的资深教练亲临酒店执行,为马拉松跑步者们提供专业的训练。
In August, The Westin Pazhou held a series of activities such as Healthy Running, Core Training, Vibrant Zumba and Yoga Training. Marathon runners were also in treat to a step by step professional training section with Keep's senior coaches during the city night run event held on 3rd August and the running stability improvement course on 31st August.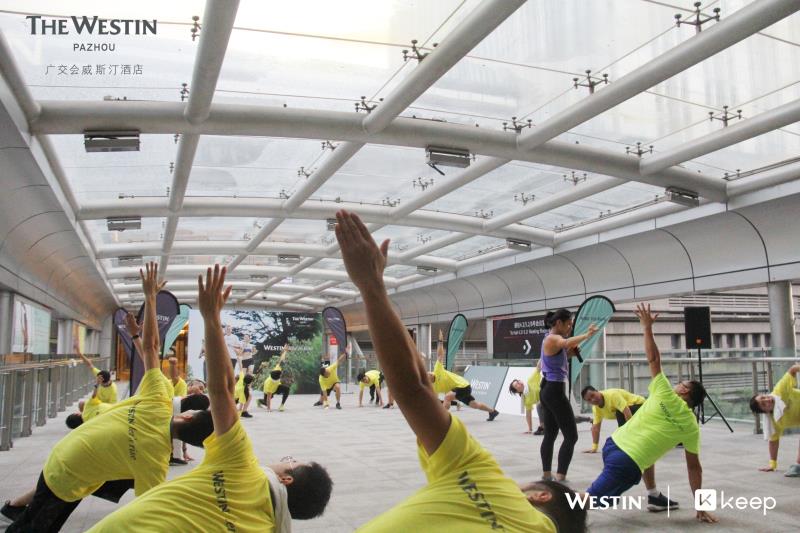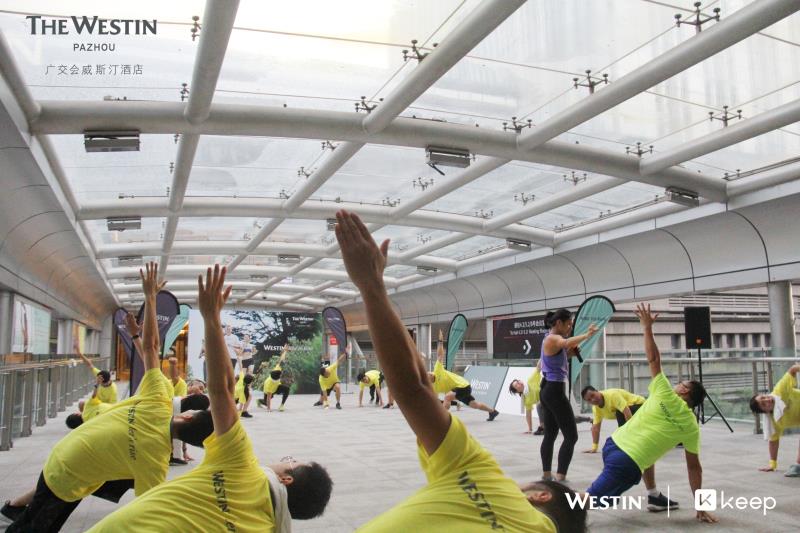 威斯汀始终关注宾客的身心健康,通过舒畅身心、高效工作、活力运动、营养美味、酣然好梦和妙趣玩乐等六大健康要素为宾客打造全方位健康活力生活体验。同时,Keep所积极倡导的"自律给我自由"品牌精神和主张,鼓励人们用运动来刷新生活体验,陪伴用户探索人生的更多可能性。
The Westin always pays attention to the physical and mental wellness of all guests. The brand's "Wellness at Westin" commitment matches well with Keep's core value in using sports to refresh life experience and explore more possibilities in life.
---
广交会威斯汀酒店
The Westin Pazhou
广州市海珠区凤浦中路681号广交会展馆C区
Area C, Canton Fair Complex, 681 Fengpu Zhong Rd., Haizhu District, Guangzhou
Tel: +8620-8918 1818
www.marriott.com/hotels/travel/canwi-the-westin-pazhou