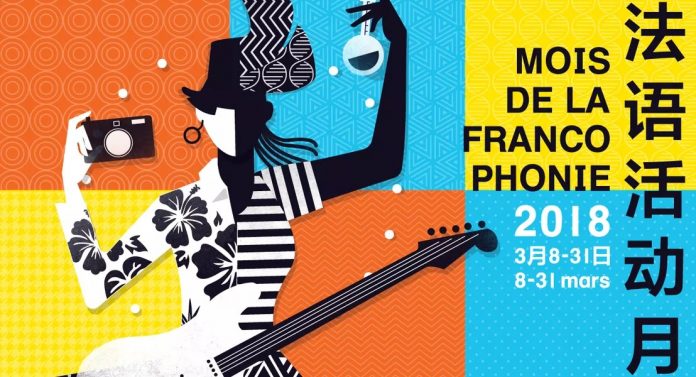 Throughout the world, every year in March, those who speak French, those who love French, nourish and enrich it through the contribution of their daily practices, their cultural traditions and their creations. They are more and more to meet to educate themselves, sing, have fun, read, listen to music, go to the movies and dance. Hundreds of millions of men and women live together with the reality of different cultures that cohabit freely in the space of the Francophonie. The cultural diversity within the Francophone community is, more than ever, an indisputable reality: sharing language and cultures.
Inaugurated by the talented and committed Leïla Slimani and the dynamic and popular Wu Xin, the 23rd edition of the Mois de la francophonie in China will honor Women in Francophonie.
Rich and eclectic, classic and contemporary, creative and innovative – the program will present to the Chinese public the best of Francophone creation, fully in tune with the concerns of today's world. Artists, actresses, writers, academics, professors, committed women to equal rights for women and men – will be in China to make French-speaking feminine voices heard.
---
– – – – EXHIBITION – – – –
Portraits of Francophone Women
March 8th, 2018 with "Mois de la Francophonie"'s opening – May 8th
Guangzhou Museum of Contemporary Art
273 Huajiu Road, Zhujiang new town, Tianhe District, Canton
The almost mystical aura that emanates from the Harcourt portraits has been captivating viewers for decades. Many celebrities at the peaks of their careers have had their image captured by Studio Harcourt. In partnership with exhibition curator, Jean Loh, we invite you to discover Francophone women in all their diversity. Actresses, singers, sportswomen, writers – the legendary studio has photographed a plethora of women from around the world. Look no further: the glitz and glamour of the red carpet awaits you. The dream is yours to touch.
The Studio was created in Paris in 1934 by the Lacroix brothers and Cosette Harcourt. The Harcourt aesthetic has long been regarded as the touchstone of luxury and dreams. Studio Harcout's timeless photography blends emotion and beauty; each portrait is a recognizable institution, captured in a single look.
---
– – – – EXHIBITION – – – –

Drifting Guangzhou
March 14th – April 7th, 2018
Hall 6.8, Guangdong Museum of Art
38 Yanyu Road, Yuexiu District, Canton
Swiss photographer Catherine Gfeller incorporates people, buildings, bridges, windows, cars and every other fixture of urban life into her photography. The same as her photographic series done in New York, London, Paris and Berlin, during her residence in Guangzhou, she walked through cities with her camera in hand, snapping pictures of architecture and pedestrians in their surroundings and expressing Guangzhou through women's vision. The point of view, the sensations, the thoughts of Guangzhou women will be the read thread of this project. The photographs will then be displayed in the space of the exhibition at Guangdong Museum of Art in March so as to offer to the visitors a new perception of the city, familiar and unknown at the same time.
---
– – – – THEATRE – – – –
The Learned Women
By Molière and directed, sets & costumes by Macha Makeïeff
19:30, March 10th
Guangzhou Opera House
1 Zhujiang west road, Tianhe Qu, Canton
Ticket purchase address:
http://www.gzdjy.org/piao/4/3910.html
A brilliant comedy, delving into the core of a completely out of control bourgeois family – madness of the mother, sacrificed daughters, craftiness and dismay of the men. Female emancipation in a patriarchal society is depicted with drollery. A remarkable piece on feminism and the various forms of misoginy, it is altogether a fierce social criticism and the image of a family disaster.
Author, director, designer, Macha Makeieff has led La Criee, Theatre national de Marseille since 2011. Together with Jerome Deschamps, she has written and directed more than 20 shows and she also creates costumes and sets. Macha Makeieff designed the costumes and props for Karamazov, according to the novel the "Brothers Karamazov" by Dostoievski, directed by Jean Bellorini, at the Festival d'Avignon in 2016.
---
– – – – WORKSHOP & SEMINAR – – – –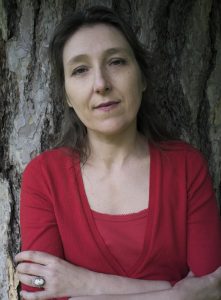 "From Kafka to Orwell: Marie Darrieussecq dissects the world"
Chinese tour by the author of the bestselling "Truisms"
15:30, March 21st
Guangdong University of Foreign Studies
2 Baiyun N Ave, Baiyun Qu, Canton
19:30, March 22nd
Fangsuo Bookshop
MU35, TaiKooHui, No.383 Tianhe Road
Tianhe District, Canton
Admission free
Originally from Bayonne, Marie Darrieusecq is a brilliant, precocious French author. She combined literary studies with the writing of her early manuscripts, receiving the Young Writer Award at the age of 19. Her career as an author was powered by the publication in 1996 of "Truisms", which remains a best-seller and has been translated into more than 40 languages. She has since written more than 20 books, all or almost all of which are published by P.O.L in France. From March 17th to 24th, it will be our privilege to welcome Marie Darrieusecq to the Chinese cities of Wuhan, Chengdu and Guangzhou. The program will contain literary confessions, interviews, debates and book signings. The aim will be for Marie to meet her Chinese readership, and also, quite simply, all lovers of the francophonie.
Known mainly as a writer, Marie Darrieussecq has also worked as a teacher, psychoanalyst and radio/ newspaper commentator. Since 2014, she has been a member of the Strategic Research Council. Committed to social issues, she is the patron of the DES France network, an association providing assistance and information to victims of Diethylstilbestrol. She is also patron of Libraries without Borders, as well as various other associations promoting mass education.
---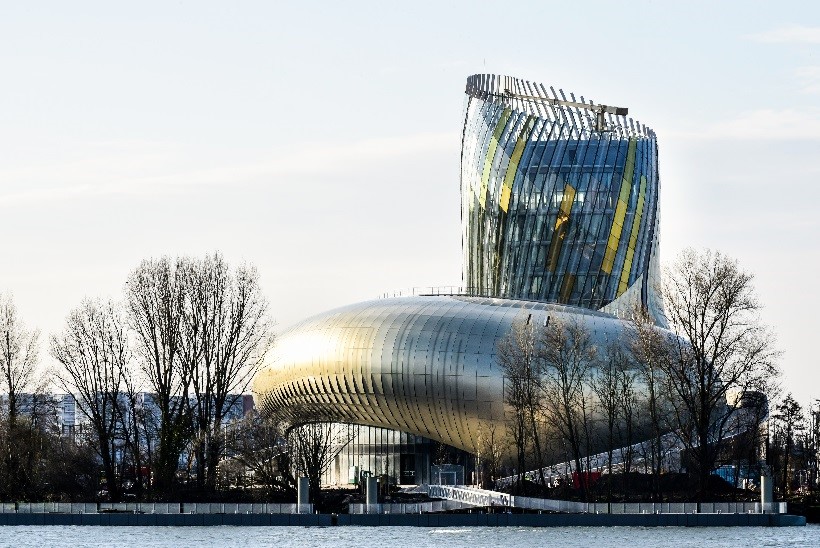 La Cité du vin de Bordeaux – Agence X-TU
Cité du Vin Museum in Bordeaux – X-TU Agency
"Architecture in Motion" Cycle
15:00, March 24th
Times Museum
Times Rose Garden III, Huang Bian Bei Road, Bai Yun Avenue North, Canton
Nominated for the 2017 Women in Architecture Awards for the design of the Cite du Vin museum in Bordeaux, Anouk Legendre is the co-founder of X-TU, the agency responsible for France's pavilionat the Expo 2015 in Milan. An architect, geographer and utopian, Anouk Legendre will present her current projects, including the Jeongok Prehistory Museum in South Korea and the Maison des Civilisations et de l'Unite on Reunion Island.
Previously concerned with public infrastructure related mainly to academia and research, X TU has diversified in recent years by carrying out environmental housing projects, as well as cultural and museum projects, both in France and abroad.
---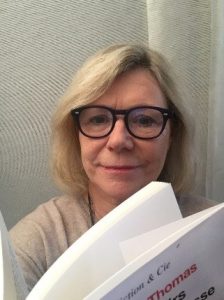 Dominique Macaire
Immerse yourself in the analysis of texts by Leïla Slimani and Marie Darrieussecq
15:30, March 27th
Guangdong University of Foreign Studies
2 Baiyun N Ave, Baiyun Qu, Canton
A language teaching specialist, Dominique Macaire has always been interested in intercultural approaches to language education. Her lecture cycle takes a literary approach to the teaching of French as a foreign language (FLE), with the analysis of texts by Leila Slimani and Marie Darrieussecq, among others. Her knowledge of China allows her to bring meaning to the texts, and to introduce readersto new ways of looking at the French language.
Dominique Macaire is a Professor from the University of Lorr aine, France. She was the Head of the Stanislas Doctoral School (humanities) from 2012 to 2016. Her research includes issues related to second language acquisition, intercultural competence, instruction, teacher education and foreign language teaching. She advises various national and international institutions about language education.
---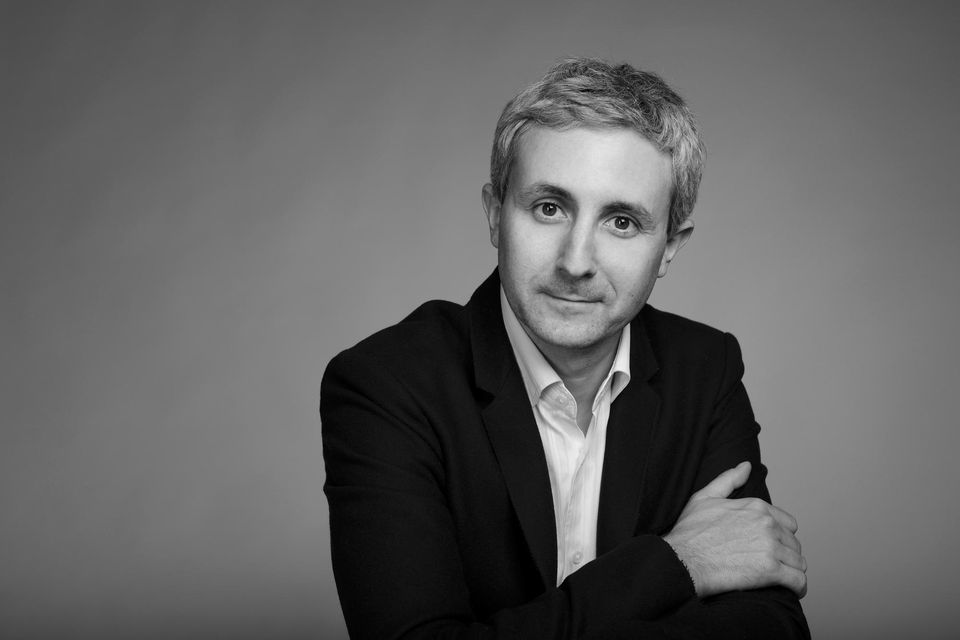 Laëtitia ou la fin des hommes
Workshop History : Representing violence against women
19:30, March 28
Fangsuo Bookshop
MU35, TaiKooHui, No.383 Tianhe Road
Tianhe District, Canton
During a special meeting with the Chinese writer Zhai Yongming, Ivan Jablonka will talk about violence against women and its representations. Ivan Jablonka will focus on his novel Laetitia ou la fin des hommes (Le Seuil) based on a true story but fictionnal afterward. Ivan Jablonka was awarded by le prix Medicis and the literature price of Le Monde.
Ivan Jablonka is a French historian and writer. He teaches modern history at the university Paris -XIII-Nord. With Pierre Ronsavallon, he diricted the collection La Republique des idees. Zhai Yongming is one of the more important writer and poet in China.
---
– – – – MUSIC – – – –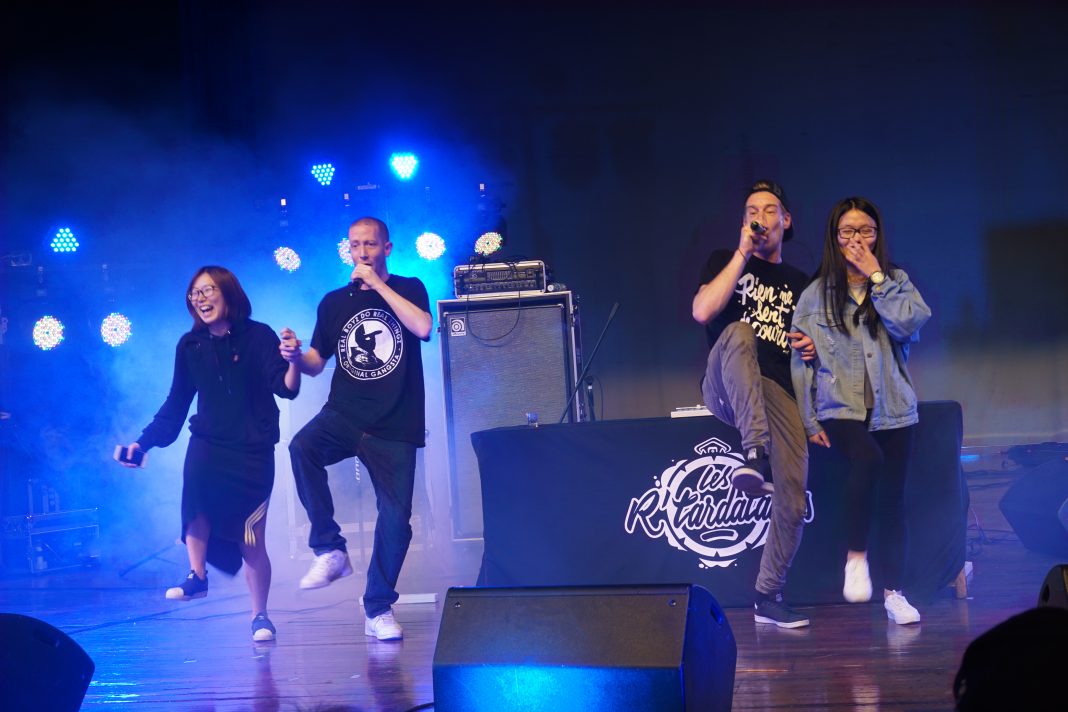 March Madness
19:30-23:00, March 31st
Rock House, Central station
For more thant 10 years, 18 Alliance Francaise, France's cultural network in China, has partnered with the Canadian, Swiss and Luxembourg embassies, the Belgian embassy/Wallonie-Bruxelles Delegation and the Quebec Office in China to organize Mars en Folie. 5 groups, 5 different music styles from the 5 organizing countries take you on a musical trip in the French-speaking world.
---
THEATRE CONTEST
14:30, March 11th
Guangzhou Opera House,
Admission free
Immerse yourself in the world of Moliere through the Chinese tour of Trissotin or the Learned Ladies, staged by Macha Makeieff. A major national theatre contest for universities and French Alliances is to be held throughout China with a jury of Chinese and French celebrities from the world of theatre. Students will play key scenes fromMarivaux's Trissotin or the Learned Ladies, in five regional semi-finals. The chosen couples will then meet for a thrilling national final. The contest winners will receive a cultural trip to France.
---
FRENCH SONG COMPITITION
14:30, March 17th
Guangzhou Library
Admission free
This year sees the 18th edition of the famous traditional French song competition, which on this occasion features a repertoire of 50 songs. Young Chinese people aged 18 -25 who are learning French and have a minimum level of B1 are invited to display their singing talents by performing a song of their choice from the playlist. In 2017, over 300 candidates selected from nearly 150 universities and Alliances françaises took part in the French song competition held in the six Chinese cities where the Francophone presence is strongest. Candidates were able to prepare for their performance thanks to French karaoke nights held in over 200 Chinese cities. The winners received a trip to France to take part in the Avignon Festival. They returned with travel journals filled with moving memories.
---
– POETRY TRANSLATION COMPITITION –
Sparks of Female Beauty
14:30, March 18th
Fuguang Library
M, North Tower, Poly Central Plaza
18 Jianshedamalu Road
From Mallarme to Eluard, via Aragon and Chedid, the glorification of women's bodies is a theme that has always permeated French poetry. The semi-finals will be organised by the French consulates. The final will be held at the Beida French Department. Finalists will read and defend their work in the course of the ceremony. The best translations will be published in a specially designed brochure.
The competition of poetry translation is aimed at learners of French in China. The first two editions in 2016 and 2017 brought together more than 500 participants. The jury is composed of prestigious academics, poets and translators. In 2018, for its third edition, the theme of the competition will be the glorification of the body of women. The final will be held at Beijing University's French Department, during a ceremony where the finalists will read and defend their work.
---
– – – – CINEMA – – – –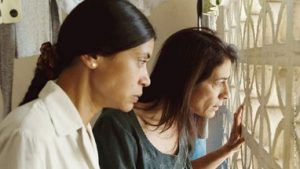 FRANCOPHONE CINEMA ENCOUNTERS
March 12th – March 18th
Consulate General of Canada (Guangzhou)
26/F, TaiKoo Hui Tower 1
385 Tianhe Road, Tianhe District, Guangzhou
Free entrance by reservation
Email:solene.lu@hotmail.com
The francophone cinema festival celebrates the richness and the diversity of the French speaking world. The program will contain 20 long and short films from around 20 francophones states and governments. The 2018 selection we have the privilege to welcome the Senegalese Director Alains Giang and the Swiss director Frederic Favre. With more than 13,000 spectators in 2017, this festival brings exclusive and unreleased films to China, and celebrates the quality and diversity of francophone film production. It's a great opportunity for Chinese audiences to take a journey in this geographical and cultural area through images.
---
THE SPECIAL SELECTION BY POLY CINEMA
March 23rd – March 31st
NO.20 Jianshe Rd, Central Plaza
HuanShi DongLu YanXian, Yuexiu Qu, Canton
The Embassy of France in China and the Poly cinema network present a selection of movies from different Francophone countries in order to celebrate the 2018 francophonie month. From March 20 to March 31, you will get to discover or to enjoy the best of the Francophone cinema in Beijing, Shanghai and Guangzhou. This partnership offers new movies awarded in Festivals and recognized by the critics, as well as celebrating the dynamism and the diversity of the creation in the Francophone world. From animation classics to award-winning movies as well as young directors'movies or genre films, everyone will be able to find a movie that fits his/ her own taste!
---
– – – – TALK SHOW – – – –
Li Song Is Alone on Stage
Chronicles of the Unhinged: the Story of the Dragon who Played the Gander.
20:00-21:30, March 17th
Fuguang Library
M, North Tower, Poly Central Plaza, 18 Jianshedamalu Road
"The Story of the Dragon who Played the Gander" is a humorous theatrical monologue about the troubles of a Chinese man learning French over many years. During just over an hour of back and forth between France and China, we discover the cultural and linguistic pitfalls that arise from Li Song's sometimes funny, sometimes painful efforts.''
Born in Shanghai, Li Song currently works between France and China. A former TV presenter, he is now a gallery owner, interpreter-translator, literary agent, singer ("Lullabies of the World", published by Didier Jeunesse) and actor. He is constantly moving between both cultures and languages.
---
– – – – PIVOT DICTATION – – – –
PIVOT DICTATION
3rd national selection of the spelling bee
The Pivot Dictation in back on Faguowenhua's Wechat from 1st Mars 2018! Come get a taste of this new, fun competition that will allow you to discover the Francophone world and all the subtleties of the French language! The boldest participants will be granted a ticket for an incredible final in Beijing on the International Day of La Francophonie!