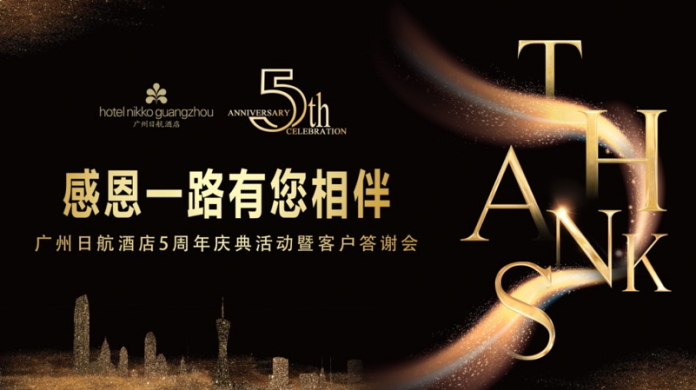 Hotel Nikko Guangzhou had held an appreciation party on 23rd August 2019 in celebration of 5th Anniversary. Approximately 300 attendants inclusive of the corporate client, Medias and suppliers who have been extending continuous support for the past five years. General Manager Mr. Kisanuki delivered a remarkable speech addressing the future development of the hotel and other speakers including the Owner Mr. Kelvin Hau as well as the Mr. Kenji Uda, the Director of Board of Okura Nikko Hotel Management. The most exciting part of the event was the food which is jointly presented by the 3 reknown restaurants of Hotel Nikko Guangzhou namely Café Verano All-day Dining, Benkay Japanese-Teppanyaki and Toh Lee Chinese Restaurant.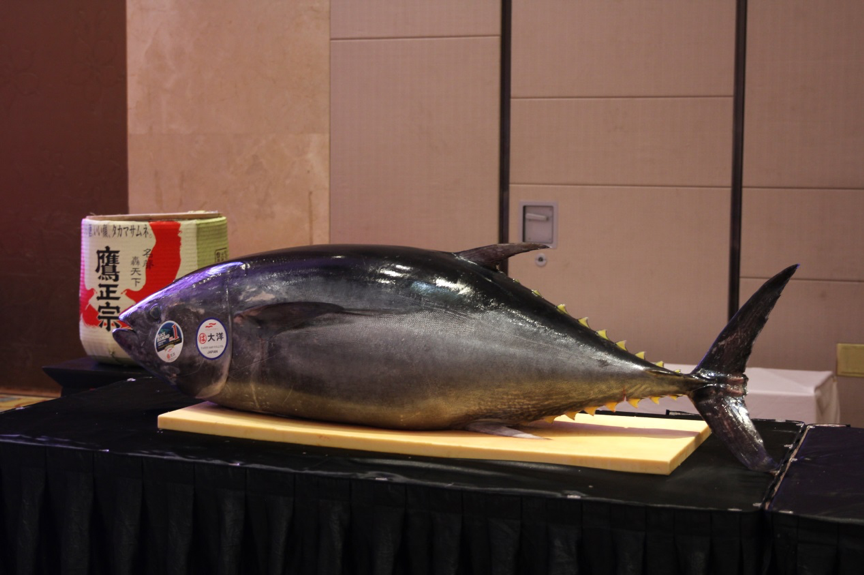 Air-flown from Japan Nagasaki, the blue fin Tuna is the highest grade in Tuna and weight 90KG. The cut Tuna was use to make sushi and sashimi on the spot and the attendees were able to to savor the Otoro (Great Tuna Belly) free-flow.
Japanese Tea Ceremony Presentation by Omote Senke
Ms. Otsuka Sanae, the Chief of Omote Senke with more than 40 years experience in Japanese Tea Ceremony. Ms Otsuka is also master various skills such as Japanese Cultural Dance, Ikebana, Kimono Dressing and Japanese Ettiquett.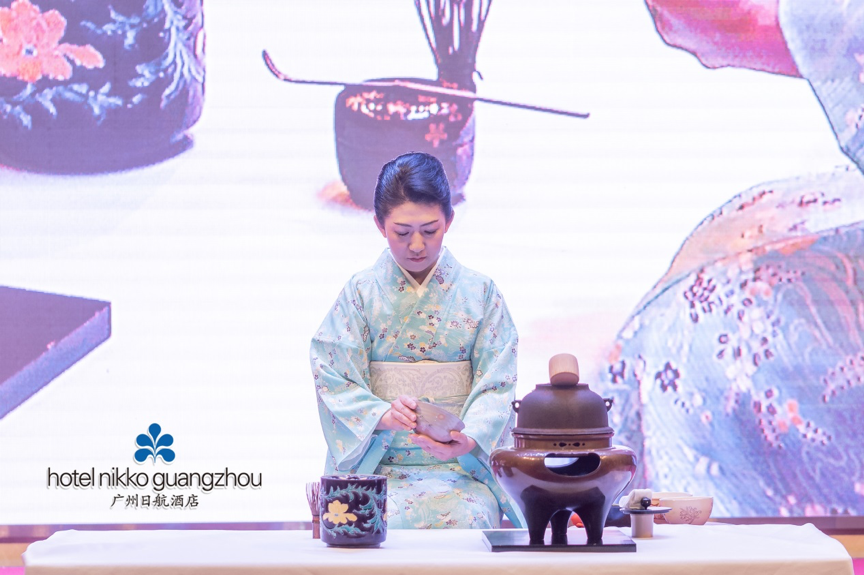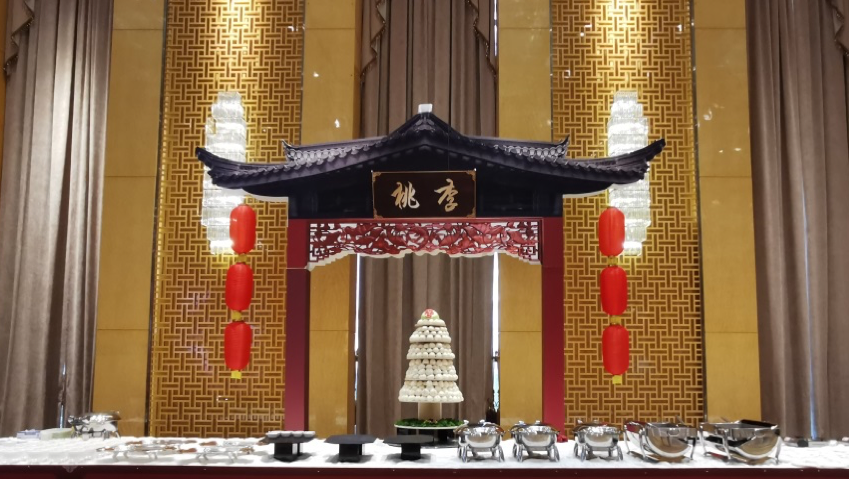 With 36 years of culinary experience, Chef Rocky, the Executive Chef of Hotel Nikko Guangzhou, is one the top 10 Cantonese Cuisine Master Chef and also being named Asian Top Chef in the recent Guangzhou Asian Food Festival. With Chef Rocky in helm of Toh Lee kitchen team, discover the fine Cantonese cuisine that will inspire even the most discerning palates.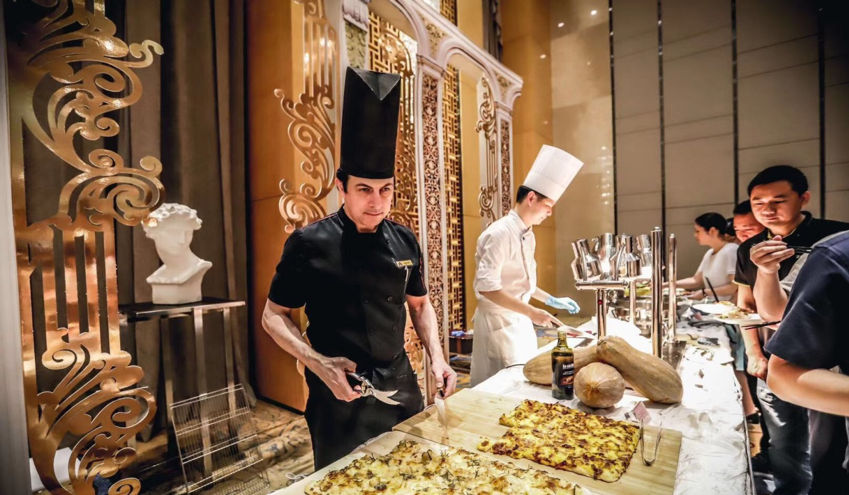 Bask in cozy and delightful ambience, Verano offers the best of local and international delicacies to specially cater to the discerning tastes of diners. Leader of Verano Chef Team, Chef Samuel Guastella, from Italy, is the master chef of both contemporary and traditional western cuisine with fine quality.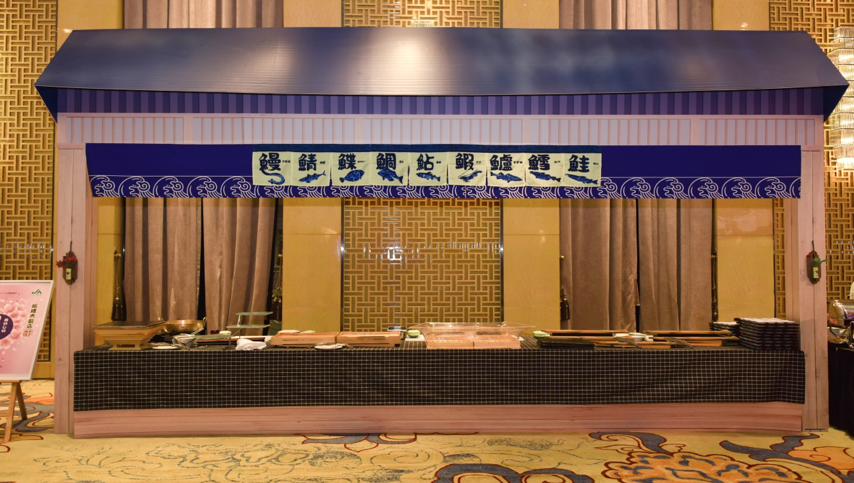 Benkay, the flagship restaurant of Hotel Nikko Guangzhou, is a Premier Japanese restaurant serving authentic Japanese cuisine. With weekly airflown from Japan, diners is able to savor high quality of Sashimi,Sushi and premium beef serve in teppanyaki.
Tomonori IWAI
Benkay Guest Chef, Over 40 years of culinary experience.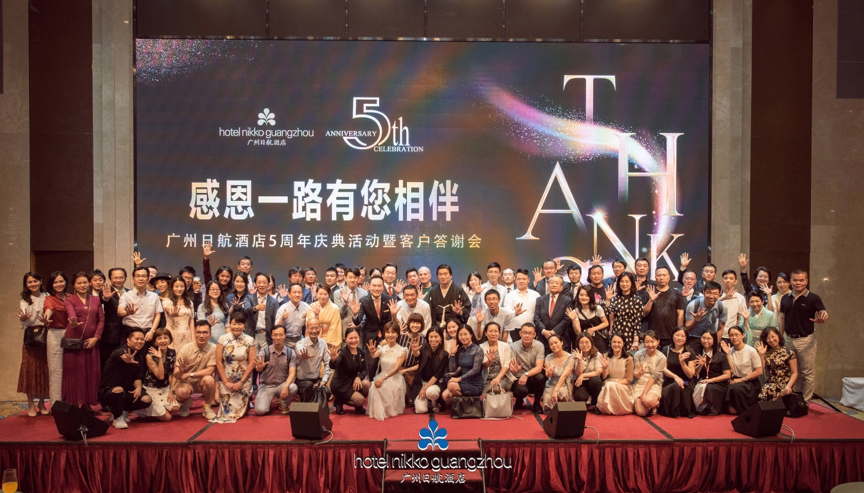 The 5th Anniversary celebration was concluded in a joyful atmosphere. Thank you for being with us in the past five years and we look forward to your continuous support in the coming years.