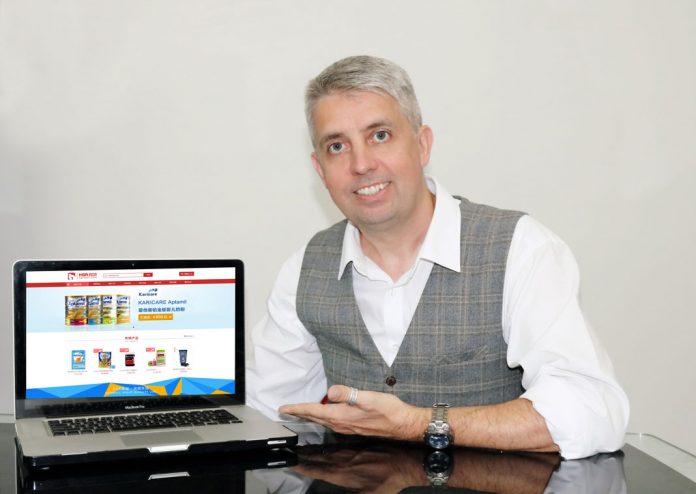 Paul Jolley – HGR商城创办人 – Director, HGRMall.
DB: Many would consider HGRMall to be an innovative E-commerce platform in China. Do you agree with this notion and, if so, what would you say puts you ahead of the competitive curve?
PAUL JOLLEY: Yes, our platform is innovative due to its multi-lingual framework (English and Chinese) and the breakdown of our international product range into easy-to-find subcategories. We also use one central cloud database which allows our customers to buy in four convenient ways; via personal computer, WeChat, Android / App or via our own standalone consoles.
DB: Do you have a concrete long-term goal where HGRMall is concerned, or do your plans adapt and change as its popularity continues to grow?
PJ: In the short-term we are continually adding new products to our range. In the long-term, my goal is to introduce international brands to the Chinese population, and diversify our products to include specialty items; for example: jewellery and other luxury goods. We will certainly adapt to our customers' needs, and encourage requests for specific product lines.
DB: How are your international products distributed, and what can customers expect in regard to delivery time?
PJ: We are dedicated to shipping 100% genuine western products through utilising our cross-border platform and with the help of our partners in Australia, USA, Germany and UK. Customers can expect to receive their products within approximately two weeks. We are able to meet this timeframe, given our relationship with cross-border customs agencies.
DB: This year you opened a flagship store in Zhanjiang, Guangdong, known as: "100BGBG". Has this widened your outlook insofar as HGRMall and HGR Technology are concerned? And if so, do you have any future plans to open stores in additional locations around China to further improve consumer accessibility?
PJ: The flagship store was open in Zhanjiang prior to us launching the online portal. I believe physical offline shops can still operate profitably if incorporated together with online buying options. The physical store allows customers to see our product range and understand our commitment to building a customer relationship based on trust, whereas the online store gives you the convenience of purchasing our products from anywhere at any time. We intend to open additional stores in three locations within Guangdong by early 2017.
DB: Lastly, you write that this is your fifteenth year in China; in that time, what would you say has been your greatest challenge in creating a successful enterprise in the current market?
PJ: My current challenge is social media marketing in China, as it's very different from my experience in the west. I am interested in cross promotion and therefore networking with other business owners who have high traffic internet or WeChat platforms. I believe that building trust in the brand and ensuring a strong customer relationship (guangxi) is paramount to being successful as an enterprise in China.