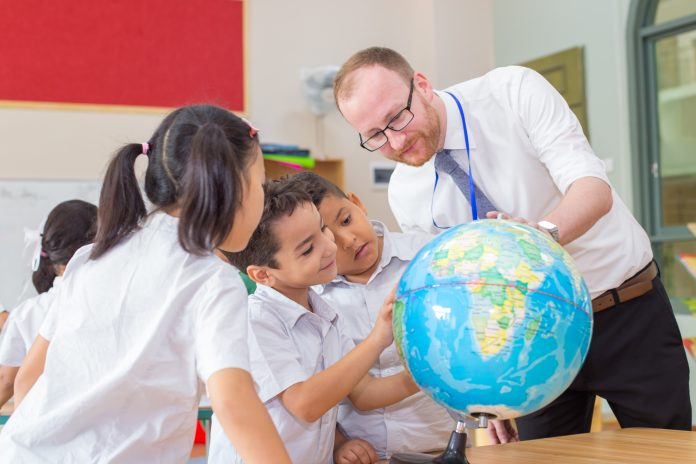 DB: What does education mean to you?
对您来说,教育的意义是什么?
Education is a journey that never stops; school is an opportunity for children to grow, both intellectually and as a person. However, learning comes in many forms, and education means more than learning how to multiply or form a sentence. Education is about understanding the world around you; about how to best meet the challenges the world throws at you through experience, trial and error.
教育是一个永不停止的过程,而学校是为学生提供智力发展和个人成长的一个机会。但是学习的形式有很多,教育的意义也远不止教会学生如何遣词造句。教育是关于对周遭世界的理解,以及如何从过往经验、实践演练甚至是犯过的错误中成长,去面对这个世界抛给你的各种挑战。
DB: If your students were to take one lesson away from your class at the end of your time together, what do you hope that lesson will be?
当您的学生准备结束您的课程,您希望他们能从与您相处的时光中学到什么?
You can do anything if you try hard.
只要你足够尽力,一切皆有可能。
DB: How does working at CGA compare with your previous experiences teaching?
在CGA的工作与你之前的教育从业经历有什么不同?
CGA is a school which has a wonderfully diverse community. I have met an amazing group of students, and parents, from all over the world. Our children show care and attention for each other and have a deep interest in learning. Our campus is also unique, with large classrooms, and open spaces for student work.
Overall, the happiness that is felt throughout the school, from students, teachers and other staff, is what makes this teaching experience stand out.
CGA是一个文化非常多元的社区。我在这里见到了很多来自不同国家的学生和家长。我们的孩子相互关心和照顾,对于学习有很浓厚的兴趣。我们的校园也非常独特——教室非常宽敞,为学生学习提供了很多开放空间。
总的来说,你可以在整个校园以及学生、老师、学校工作人员的身上感受到快乐,也正是也份快乐让我们的教学体验非常优质。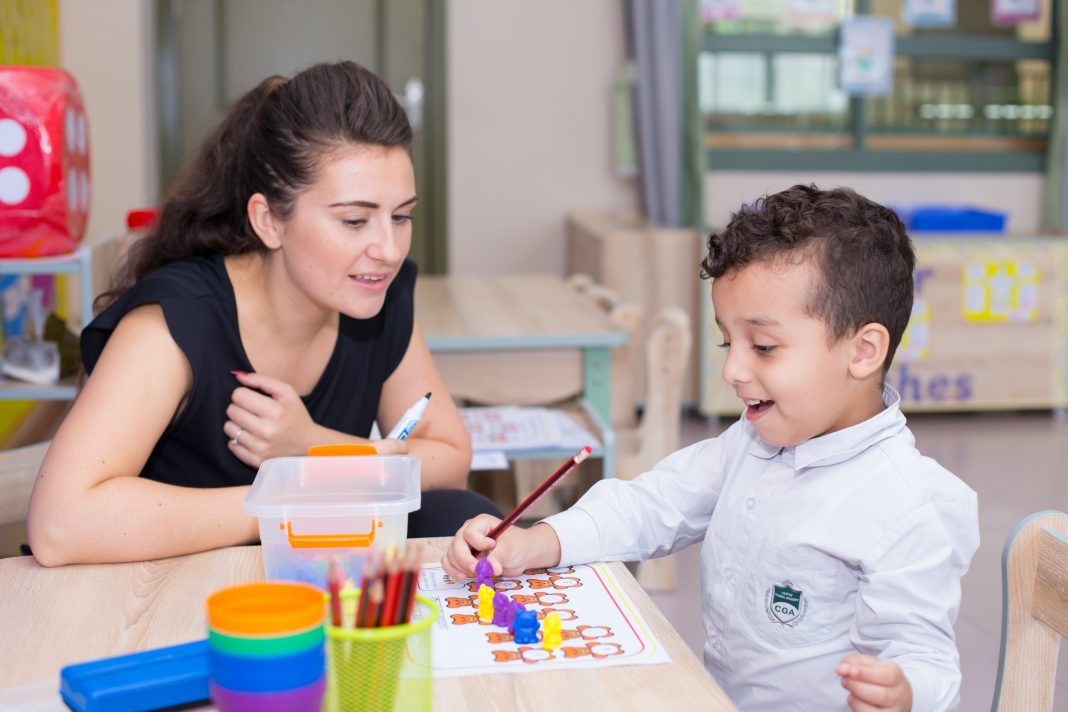 DB: Not every child is naturally engaged with learning. How do you approach scenarios where, for whatever reason, a child is struggling with your class?
并不是每一个孩子都天生热爱学习,那对于一个不想上课的学生,您是如何对待与处理的呢?
This is a challenge which can be expected in the classroom, as everyone has their own unique way of learning. These scenarios need to be approached in a varied manner. Framing learning objectives in engaging themes or stories can hook a child's interest, and offering different approaches to meeting objectives can develop greater understanding. This, in addition to a variety of support materials, allows learning to become more accessible to our children.
这的确是在课堂上会遇到的挑战,毕竟每个人都有自己的学习方式。这种情况的处理应该因人而异。增强学习对象的故事性和画面感可以让孩子们更容易明白,在加上各种教学用具以辅助,能激发学生们更大的学习热情。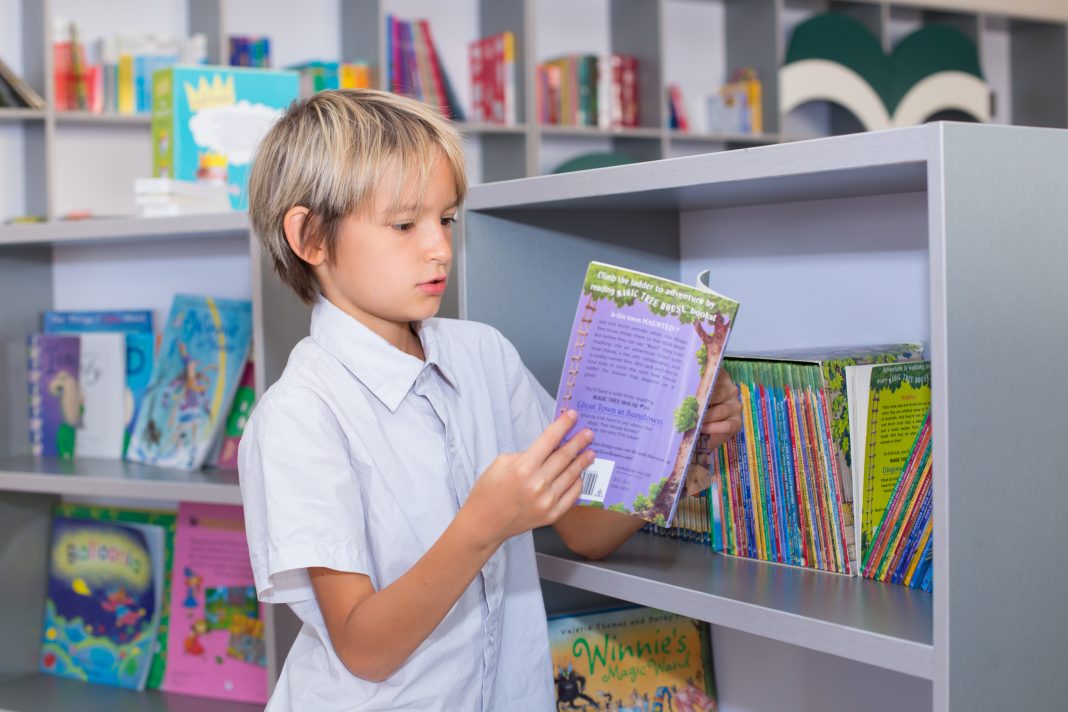 DB: What is the most rewarding aspect of your job?
这份工作什么时候会让您觉得很值得?
Seeing my children work, play and learn together; sharing experiences, and being a part of it all.
When this academic year started, I had a new child in my class. He was upset most days, hindered by his language level and disheartened as a result. Now, three months on, he is confident in class, speaking English with other children and staff in the school, and is excited for class each day. Now he helps others learn, and comforts them when they find tasks hard. This is education.
当我看着我的孩子一起做功课、玩耍、学习;跟他们有共同的经历,成为他们中的一员。
这学期开始的时候,我们班上来了一个新同学。他总是非常不安,语言沟通又有障碍,导致他非常沮丧。但是三个月之后的现在,他变得非常自信,跟学校里的孩子和老师说英语,在课堂上也表现得非常积极。他还会帮助别人学习,当别人遇到困难他还会主动安慰。这就是教育。