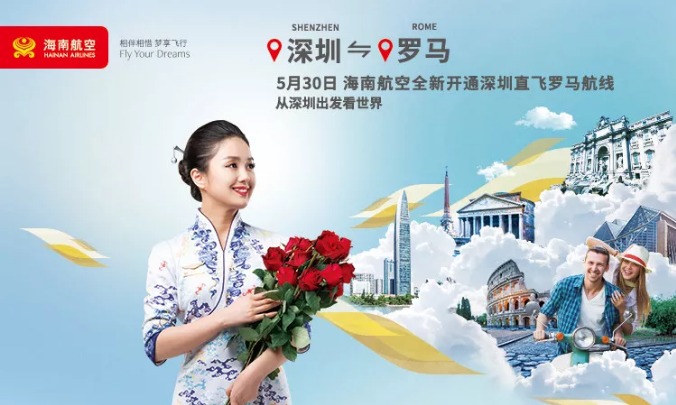 海南航空2019年5月30日全新开通深圳=罗马直飞航线,每周2班,波音787客机直飞,具体航班时刻见下。
On 30th May 2019, Hainan Airlines will launch a new direct route from Shenzhen to Rome, two flights per week (Thursdays and Sundays) carried by Boeing 787 aircraft.
特惠价格境内始发往返经济舱1000元起不含税,境外始发往返经济舱200欧元起不含税。
The minimum price of economy class for outbound flights will start from 1,000 yuan/pax – taxes not included – and for inbound flights will start from 200 euro /pax.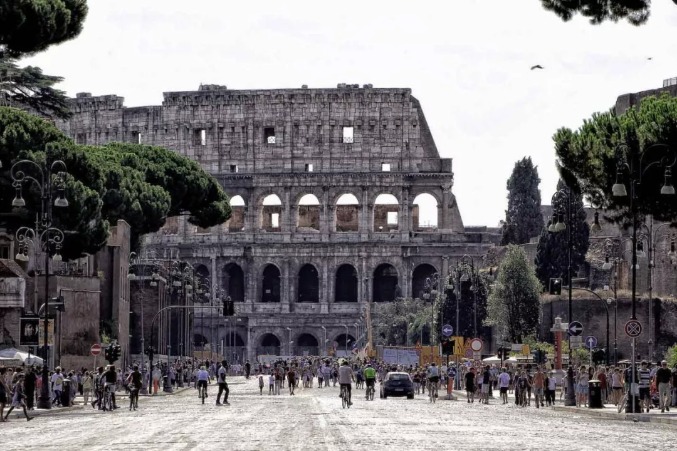 旅客可通过拨打海南航空客服热线95339或登录海南航空国内官网www.hnair.com、海外网站www.hainanairlines.com查询购买。
Passengers can purchase tickets by calling Hainan Airlines Customer Service Hotline 95339 or logging on Hainan Airlines official website.
海南航空自成立至今,连续安全运营25年,拥有波音737/787系列和空客330/350系列为主的年轻豪华机队。
Hainan Airlines has already achieved 25 years of safe operations, with a fleet mainly composed of Boeing 737s and 787s as well as Airbus 330s and 350s.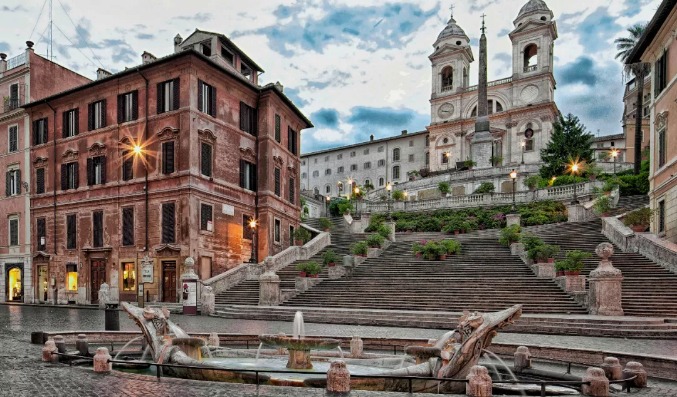 近年来,中意两国关系深入发展。今年,中国到意大利旅游人员预计达到600万人次,在整个意大利旅游市场中位居前十。
In recent years bilateral relations between Italy and China have intensified and it is estimated that this year Chinese tourists in Italy will reach 6 million, among the top ten positions in the Italian tourist market.
来源/Source: italycgguangzhou