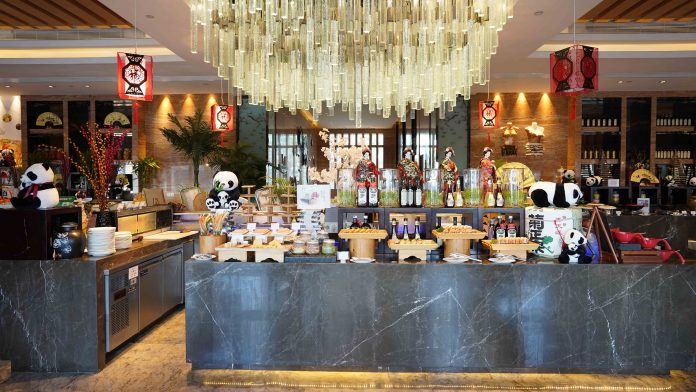 The Tomahawk Steak Competition was launched by Wyndham Grand Shenzhen last year. The concept was simple. Every evening, diners would be invited to join a steak eating competition. You would have thirty minutes to eat as much steak as possible. Those who ate the most would be able to enjoy a complimentary buffet dinner!
That being said, there is still plenty else on offer for those who wish to enjoy something other than steak.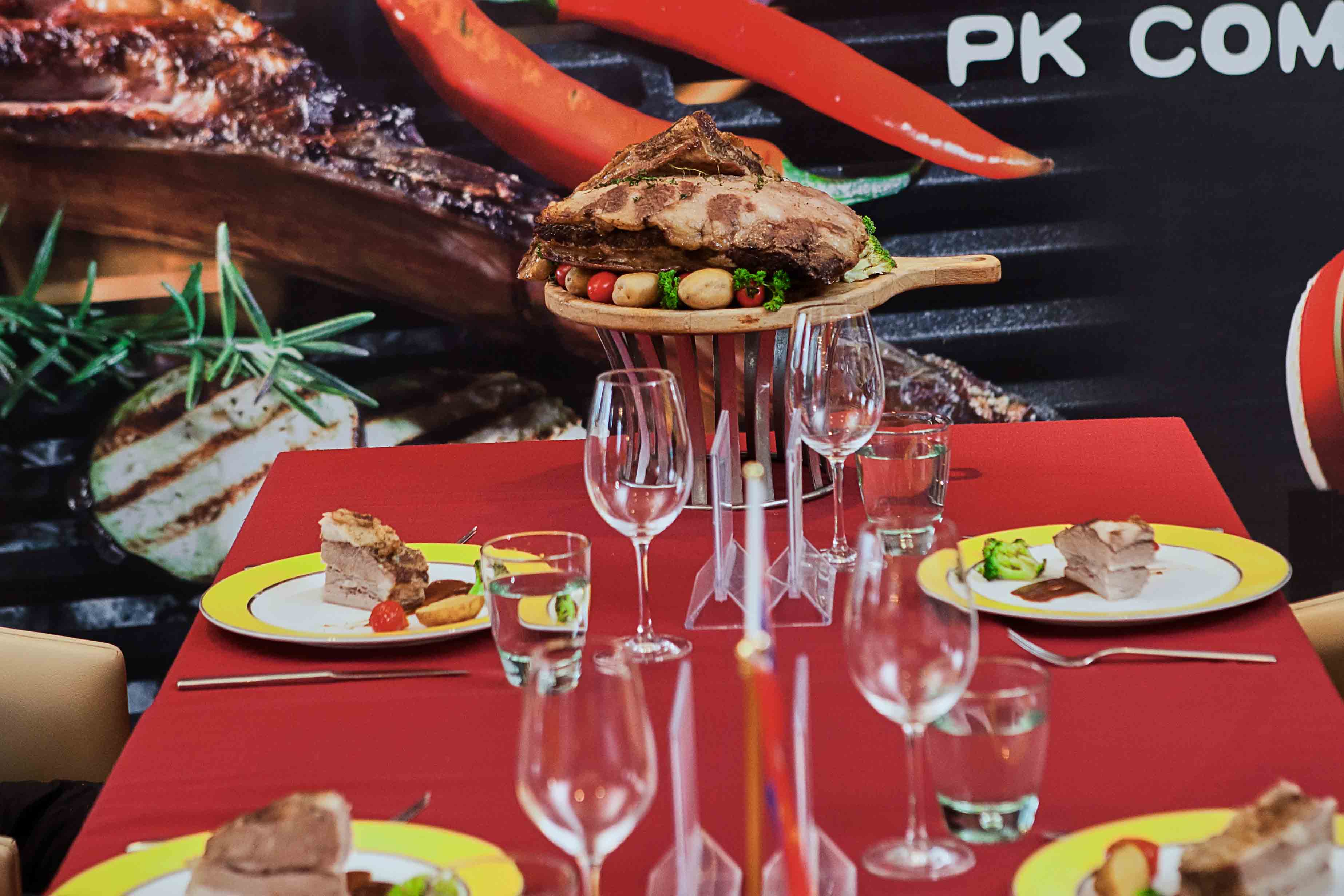 Walking around the buffet, the eye is immediately drawn to the selection of seafood on display. A large area of the restaurant is dedicated to the cuisine, which includes New Zealand Oysters, Snow Crab Legs, Sea Yellow Snails, Monkey Shrimps, Tiger Crabs, amongst the other shellfish classics. There is also a sushi station, where the chef is on hand to prepare fresh cuts of salmon, tuna, and sea bream. Be sure to take a glance over the creatively crafted sushi items too.
Grand Kitchen offers diners a Teppanyaki grill, where a dedicated chef is available to prepare whatever you wish. Choose from a range that includes Roasted Oysters with Garlic, Bai Cang Fish, and Mutton String. The standout dish, however, is the New Zealand Lamb Chops. A must try for any lamb lovers.
The Restaurant also pays respect to local dishes too and every evening you can find several of your favorite Chinese dishes. On any given night you can find Chongqing-style Fish Stew with Chili, Sichuan-style Beef Stew, Braised Pork Knuckle with Soy Sauce, and even Fried Squid with XO Sauce.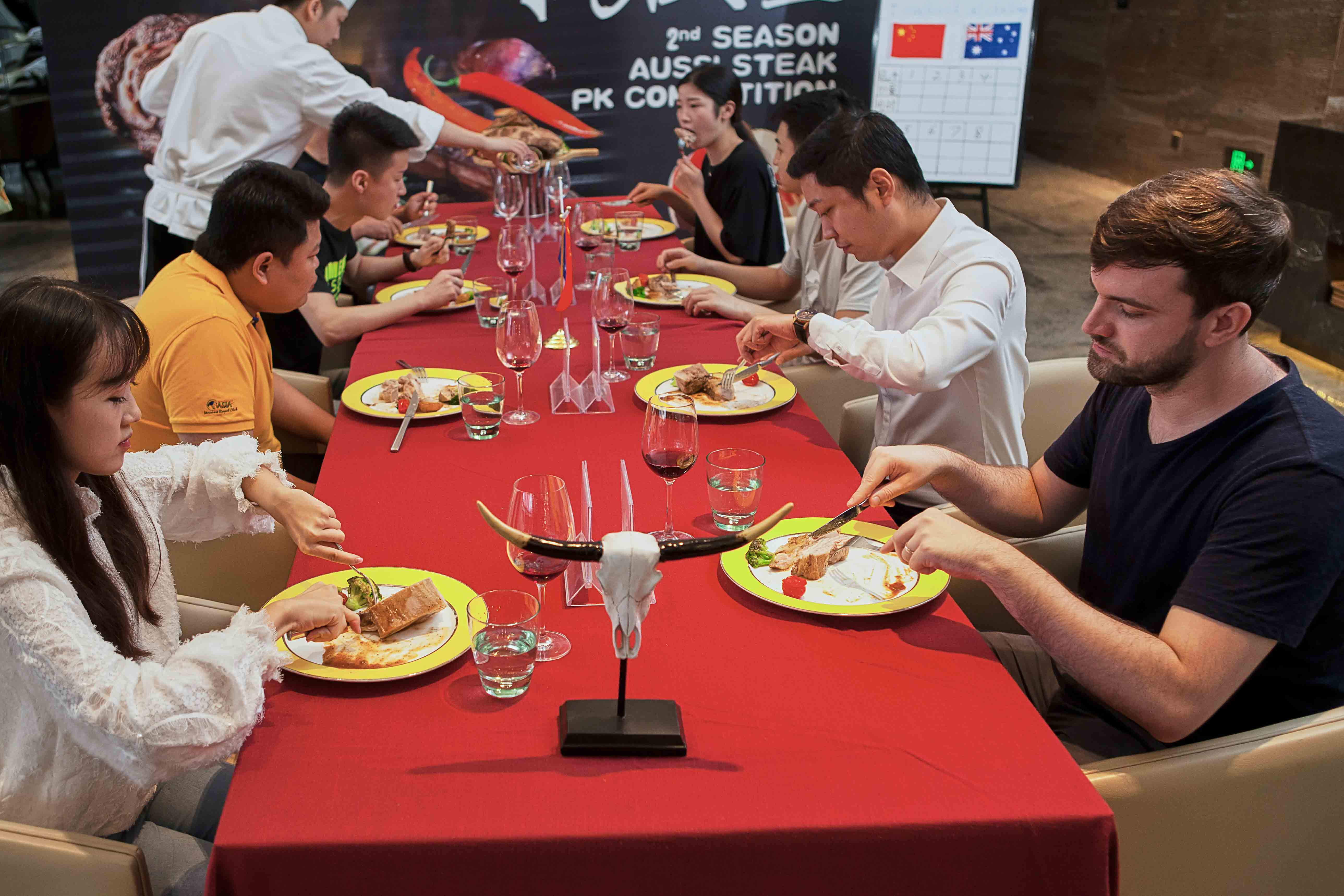 It's a testament to the desserts that despite a steak eating competition and a full buffet, the eye-catching desserts have been crafted into creative shapes and are full of vibrant colors. In particular, the mousses stood out with the blueberry mouse presented like a white popsicle on a stick or the heart-shaped raspberry mouse.
The Tomahawk Steak Competition takes place during the buffet dinner, the winning competitors can enjoy the whole buffet for complimentary. Dinner is served between 18:00 and 21:30, the promotion runs from now until the August 15th.
From Monday to Thursday, the Buffet Dinner is RMB268, and RMB318 between Friday and Sunday. All diners are also welcome to enjoy one complimentary glass of wine. Prices are subject to 10% service charge and 6% VAT.

Place Name: Grand Kitchen (Wyndham Grand Hotel)
Place Address: 3rd Floor, Wyndham Grand Hotel, 2009 Caitian Road, Futian, Shenzhen (深圳市福田区彩田路2009号 深圳温德姆至尊酒店三层)
Place Phone: 0755-8299 8888 ext.8560