广州富力丽思卡尔顿酒店日前任命Loic Thomas先生为餐饮总监。他将全面负责酒店餐饮包括餐厅、酒吧、宴会及会议的管理与运营事务。他亦充分发挥他的长才,带领屡获殊荣的餐饮团队,为宾客提供卓越优质的服务。
The Ritz-Carlton, Guangzhou has announced the appointment of Loic Thomas as the new Director of Food & Beverage. Loic will be fully responsible for all Food & Beverage operations at the hotel, including restaurants, bars, catering and banquet operations. He will continue to motivate and develop Ladies and Gentlemen to pursue excellence in all areas.
来自法国的Loic有着多年的餐饮从业经验。他积极进取,以持续不断的热情,致力于为宾客带来卓越服务体验,同时在人才发展和餐厅运营上为酒店带来超出预期的成果。"让想法与众不同"是他一直以来的工作哲学。对于Loic而言,令客人带着满意的微笑离开餐厅,是对他工作热情和诚挚付出的最好回报和认可。
Born in France, Loic is a leader who is highly motivated to consistently achieve beyond the company's expectations and is passionate towards achieving excellence and creating guests for life. "Think outside the box" as he always says. Loic constantly seeks to improve not only the profitability but the productivity and efficiency of his operations. The best rewards for him are the guests leaving the restaurant with satisfaction and a big smile.
Loic的餐饮服务职业生涯起始于法国戛纳的马丁内斯酒店,并先后在欧洲就职于多家酒店及知名餐厅,包括Chef Alain Ducasse在摩洛哥的一家米其林一星餐厅。热爱游历的Loic随后来到亚洲及中东,曾在多家文华东方、卓美亚及四季品牌酒店任职。在他的数段任期中,Loic多次筹备餐厅开业,并带领团队在很短时间内为餐厅取得多项荣誉及奖项;也曾领导餐厅,完成米其林荣誉一星至三星的突破。
Loic started his career in Food and Beverage Operations at the Hôtel Martinez in Cannes then moved on to various awarded hotel restaurants in Europe and a Michelin-star restaurant in Monaco with Chef Alain Ducasse. He continued to challenge himself in each of his roles at Mandarin Oriental, Jumeirah and Four Seasons hotels across Asia and the Middle East. During his tenure, Loic contributed to many award-winning restaurant openings and achievement of the Michelin-star honor.
"Loic Thomas先生为广州富力丽思卡尔顿酒店带来了超过20年的奢华酒店行业经验,"广州富力丽思卡尔顿酒店总经理傅戈先生说道。"我相信,Loic的加入将更加提高酒店的餐饮服务质量,必定会让各位绅士淑女享受无与伦比的用餐体验。"
"Loic brings to The Ritz-Carlton, Guangzhou over 20 years of professional experience in the luxury hospitality industry," said Mr. Matthias Vogt, the General Manager of The Ritz-Carlton, Guangzhou. "I am confident that Loic will be able to inspire the Ladies and Gentlemen on our team to continue to achieve excellence and provide the finest personal and memorable experience for our guests."
在业余时间,Loic热衷四处游历,喜欢探寻不同城市及其历史文化背景。
In the leisure time, Loic enjoys traveling to explore the culture and history behind each city.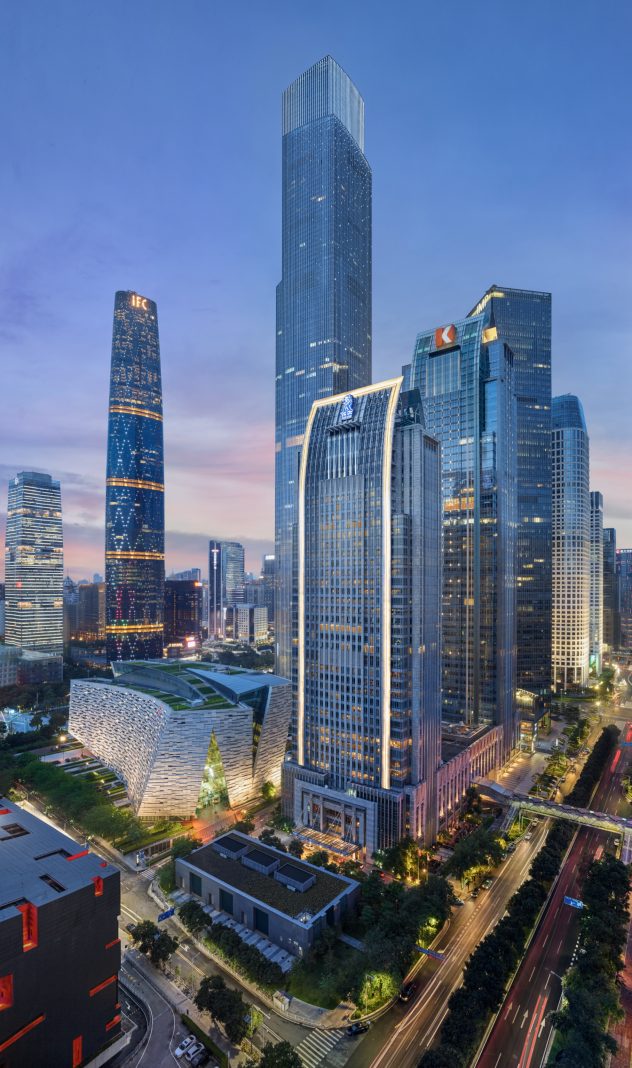 ---
广州富力丽思卡尔顿酒店
The Ritz-Carlton, Guangzhou
天河区珠江新城兴安路3号
NO.3 Xing An Road, Pearl River New City
Tianhe District, Guangzhou
Tel: +8620-38136898