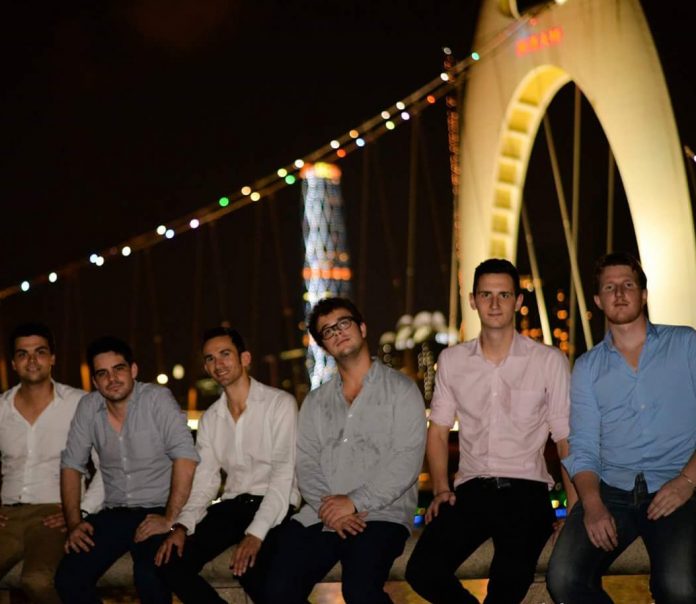 班杰 Benjamin Gauthier – President of UFE South China

DB: 请问您可以简单向我们的读者介绍一下UFE广州吗?它是什么时候成立的?主要的职责是? Could you please briefly introduce UFE Guangzhou to our readers? When was it established and what are your responsibilities?
UFE本身是在1927年创立的,建立初衷是为了与移居国外的法国人建立、巩固联系。直到现在,UFE在世界各地都有分会,在中国地区,包括广州、上海、北京和香港都建立了UFE分会,这个初衷也没有改变。
The UFE itself was established in 1927 to build and maintain connection between French expatriates abroad. And this has not changed since, for all the UFE associations around the world, including Guangzhou, Shanghai, Beijing, or Hong Kong UFE associations.

DB: UFE作为公用事业单位,是否会为在广东地区或者在中国居住的法国人定期举举办一些活动? As UFE is a social utility, does it host regular activities or events for French people in the Guangdong Province/China?
UFE是被法国政府官方认可的公用事业单位。我们为在广州的所有外国人提供各类支持,包括办签证、VPN处理、餐馆评比推荐等等。另外,每年我们都会和当地的企业、商家一起举办宣讲、晚会、节日盛典。
The UFE is officially recognized of public utility by the French government. Our community provides a support structure for all foreigners in Guangzhou, ranging from visa tips to VPN or restaurants critics. Additionally, we organize presentations, night events, galas together with local businesses all year long.
DB: 基于您的经历,在中国的法国人一般会遇到怎样的问题或者困难? Based on your experience, what kind of difficulties or problems are French people often faced with in China?
除了一般外国人都会遇到的问题,在中国的法国人总需要在寻找美味的食物、好的红酒、饭局以及丰富的夜生活上下功夫。
Aside from general issues related to foreigners. French people in China are always on the look out for good food, good wine good tables and good nightlife.
DB: 目前UFE广州是否有想要与中国哪些机构或者部门建立合作关系? Are there any co-operations or relationships that UFE Guangzhou wants to set up with Chinese departments or associations?
UFE广州的目标是和当地各种各样的企业建立合作关系,为提高社会群体生活水平。我们正在和各类餐饮品牌、服务企业、医疗中心等等谈合作。
UFE Guangzhou goal is to established partnerships with all kind of local businesses that will contribute to the community lifestyle improvement. We are talking about F&B brands, services companies, healthcare, etc …
DB: 请问您个人是如何看待UFE广州的? Personally, how do you feel about UFE Guangzhou?
带领UFE广州像是我的责任,去支持已在广州扎根的法国人和法国企业,同时也帮助刚到步广州的法国人。但UFE广州里也有种手足情谊,这也是把我们联系在一起的原因。
Driving the UFE Guangzhou seems like a duty to support local French expats established, but also freshly arrived. But it also feels like a brotherhood, and that s what keeps us together.
DB: 请问UFE广州未来的计划是什么? What are the future plans for UFE Guangzhou?
其中一个计划是想能够为在广州的法国人推荐广州当地的医疗服务中心。
Future plans include providing recommendations about medical services locations in Guangzhou for expats.
DB: 我们的读者可以怎样加入UFE? How can our French readers join UFE?
可以通过添加微信号:UFE-GZ,或者关注Facebook账号:@UFE.canton来了解更多关于我们的信息,加入UFE广州。
By wechat ID: UFE-GZ or facebook @UFE.canton
欢迎扫以下图片中的二维码了解更多关于12月2日,本周六,UFE华南地区举办的活动。
Please scan the following QR Code to get more information about the activtity UFE Guangzhou is going to host on December 2nd, this coming Saturday!