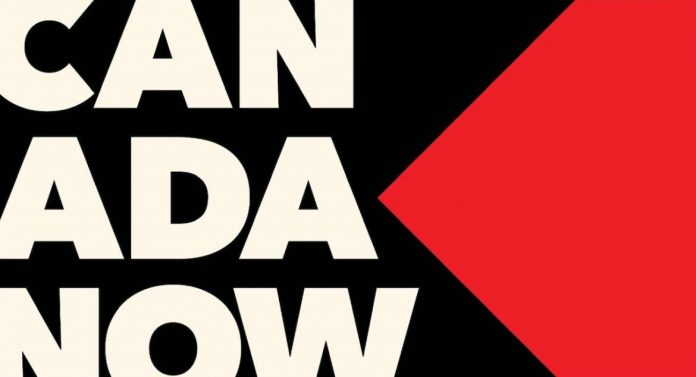 2018年4月19日至22日,Canada Now 电影展映周携6部加拿大影片首次登陆中国广州和深圳,为荧幕前的观众带来最具加拿大特色的精彩内容!
Canada Now Film Week makes its first appearance in South China between 19th and 22nd April, 2018 with screenings of recent Canadian films in Guangzhou and Shenzhen. Audiences are in treat with some of the best Candian style motion pictures in cinemas.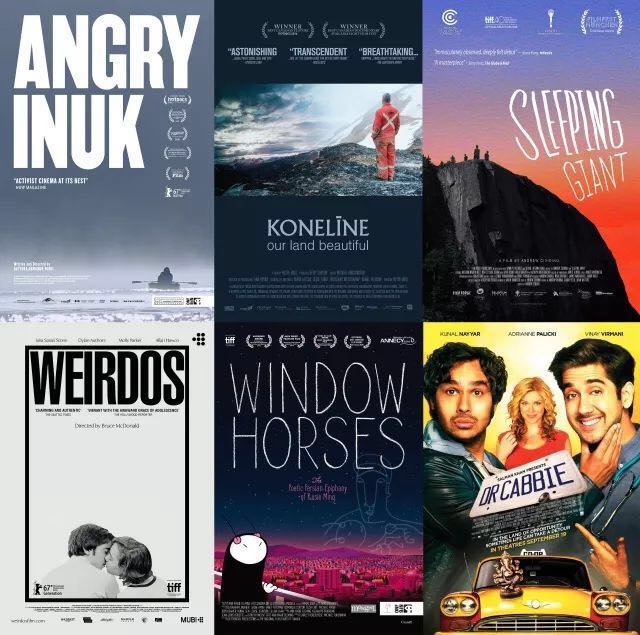 2018加拿大电影展映周排期表
Screening Schedule of 2018 Canada Now Film Week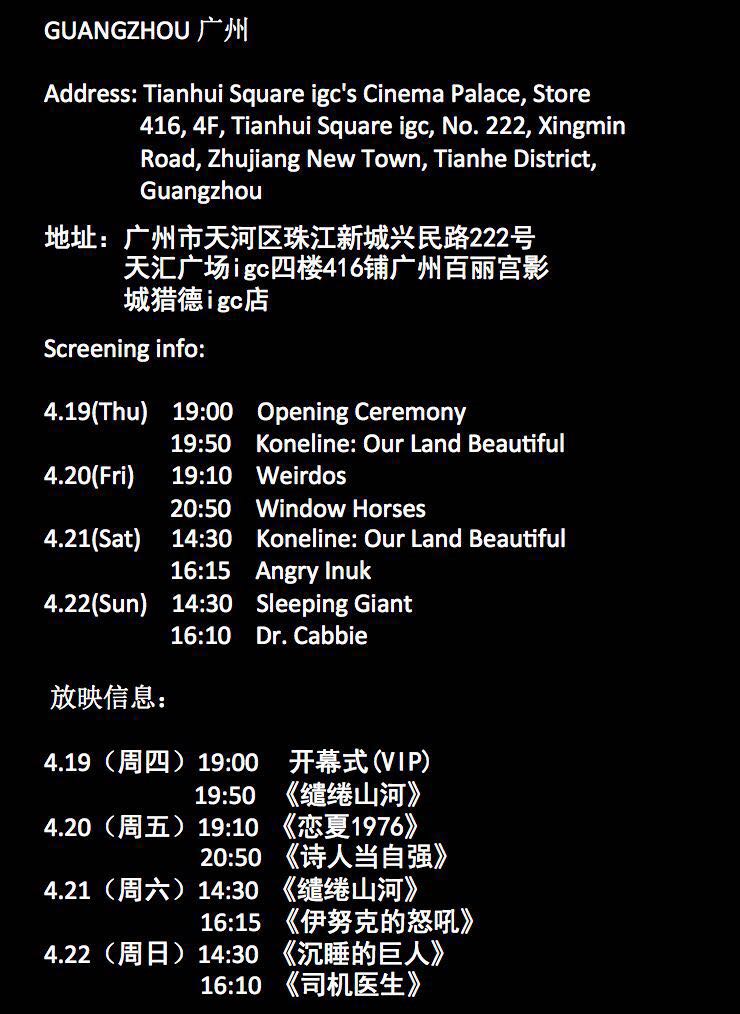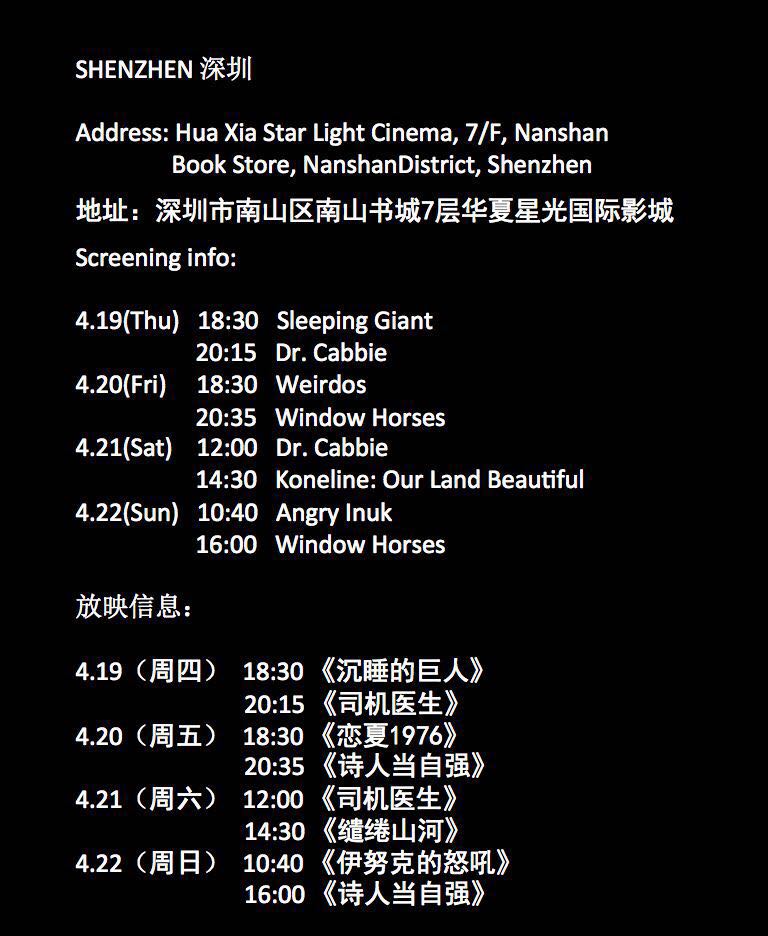 关于加拿大电影展映周
About Canada Now
Canada Now 着重于观众让加拿大与其电影变得特别的元素——多元化。这都要归功于我们极具才华的女性从影者,众多的本土电影制作人,还有很多经验老道或是初出茅庐的导演。得益于独特的才华和丰富的想象力,这些电影制作人保证了加拿大电影故事的多元性,使其在众多的电影类别中,脱颖而出。你们准备好了吗?让我们从遥远的北极圈穿越到西亚,从英属哥伦比亚的最北部,跨越到新斯科舍省的小镇。
Canada Now highlights what makes Canada, and its cinema, so special—its rich diversity – with celebrated works from talented women and Indigenous filmmakers, as well as titles from both emerging and veteran directors. Gifted with unique talent and imagination, these filmmakers ensure that our Canadian stories excel in a crowded entertainment universe by drawing on our diverse experiences. Get ready to be transported from the Arctic Circle to Western Asia, from northern British Columbia to small town Nova Scotia.
---
伊努克的怒吼|ANGRY INUK
82mins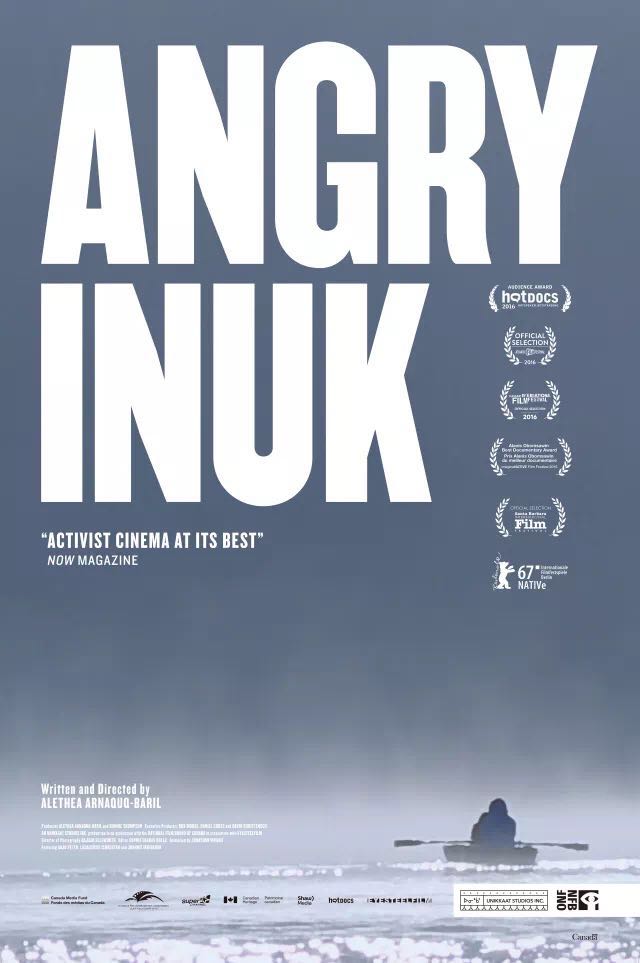 在这部纪录片里,导演阿蕾希雅·阿纳邱巴瑞生在了一个社交媒体发达的时代。他们(伊努族人)试图挑战人们长期以来对于狩猎海豹的认知并尝试在主流渠道发声,在自己作为现代社会一份子的角度下道出自己民族对可持续经济的逼切需要。
In her documentary ANGRY INUK, director Alethea Arnaquq-Baril joins a new tech-savvy generation of Inuit as they challenge long-established perceptions of seal hunting and bring their own voice into the conversation as a modern people in dire need of a sustainable economy.
---
缱绻山河|KONELINE: OUR LAND BEAUTIFUL
96mins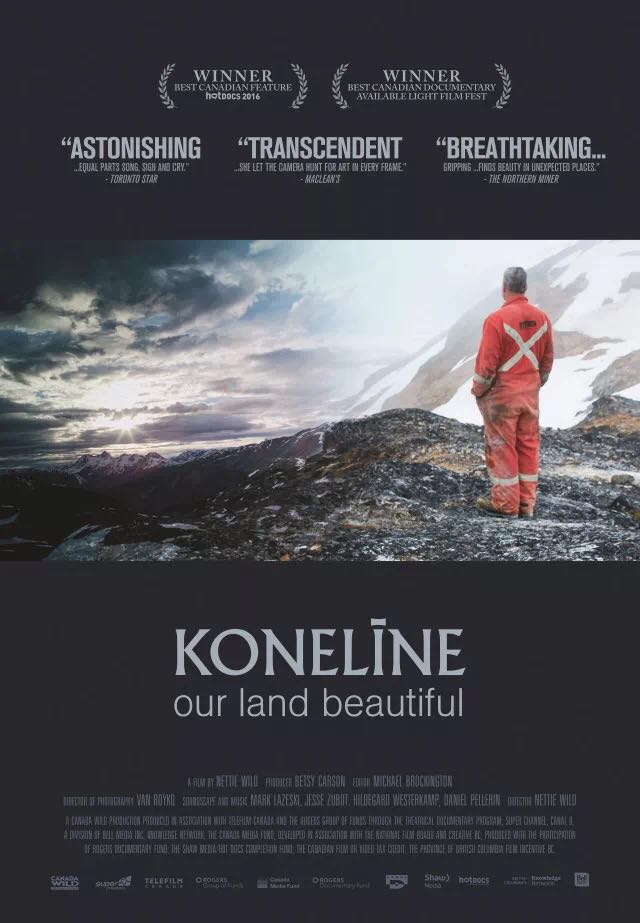 纪录片导演内蒂·怀特带来了全新的电影——缱绻山河。影片呈现了塔尔坦族的原始部落,英属哥伦比亚北部的最后一片净土,也是所有探险者翻山越岭而来的梦想之地。影片画面看似平静,实则蕴含了自然风光下面对的无声的改变和躁动。
From documentarian Nettie Wild comes KONELINE: OUR LAND BEAUTIFUL – a visually hypnotic, politically restless cinematic portrait of the stunning landscapes of the Tahltan First Nation and one of the last great wildernesses in northern British Columbia, and all the dreamers who move across it.
---
沉睡的巨人|SLEEPING GIANT
89mins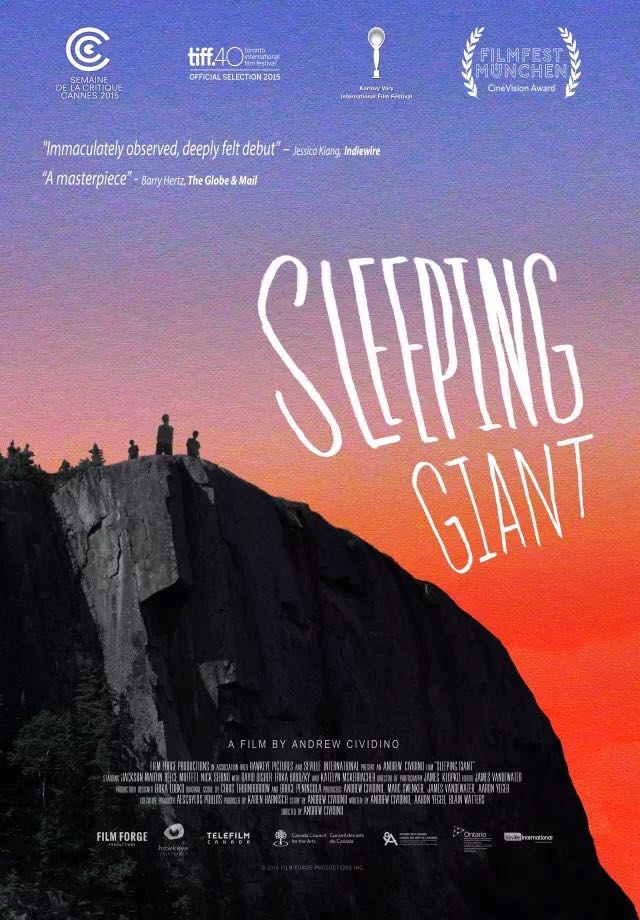 编剧兼导演安德鲁的处女作,沉睡的巨人讲述的是在安大略北部,世界第三大淡水湖苏必利尔湖宁静的环境下,关于在成长过程中叛逆的故事。三个孩子用毫无顾忌的放荡行为以此来打发假期的无聊。
The debut feature from writer–director Andrew Cividino, SLEEPING GIANT is a tempestuous coming–of–age saga set against the serene backdrop of Lake Superior in northern Ontario – the third largest freshwater lake in the world – where three teens cope with boredom by testing their limits.
---
恋夏1976|WEIRDOS
85mins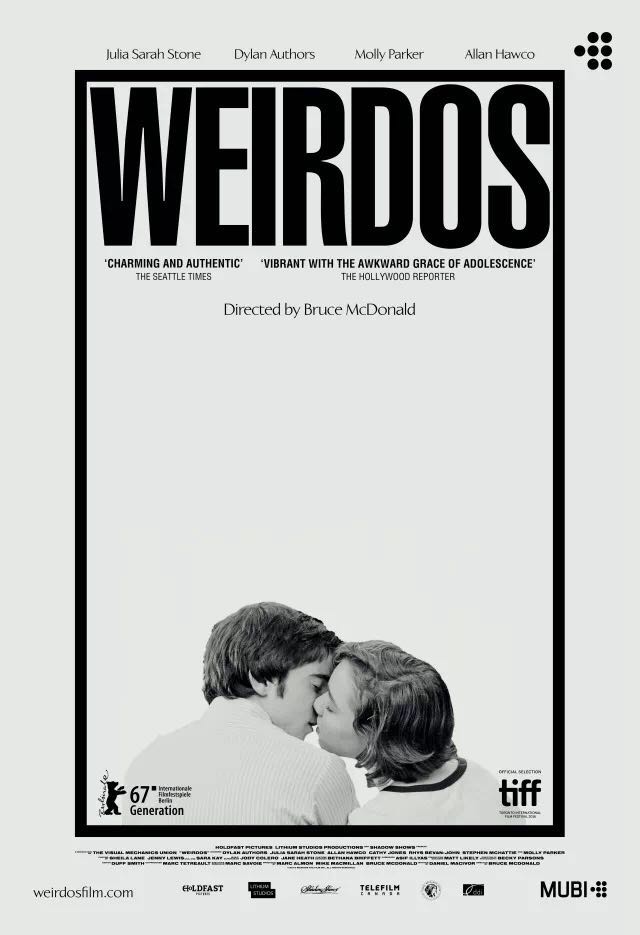 加拿大电影大师布鲁斯·麦克唐纳的新作《恋夏1976》是一部令人惊叹的黑白公路电影,也可以说是一部诙谐幽默、别出心裁的魔幻现实主义电影。影片讲述1976年7月,两个来自加拿大东南部新斯科舍省的年轻人在路上相遇,并和安迪.沃尔德的灵魂经历了一场难忘的公路之旅。
Canadian master Bruce McDonald`s new film WEIRDOS is a stunning monochrome road movie with a witty and inventive dash of magic realism about two Nova Scotian teens who hit the road in July 1976 accompanied by the laconic ghost of (the still-living) Andy Warhol.
---
诗人当自强|WINDOW HORSES
85mins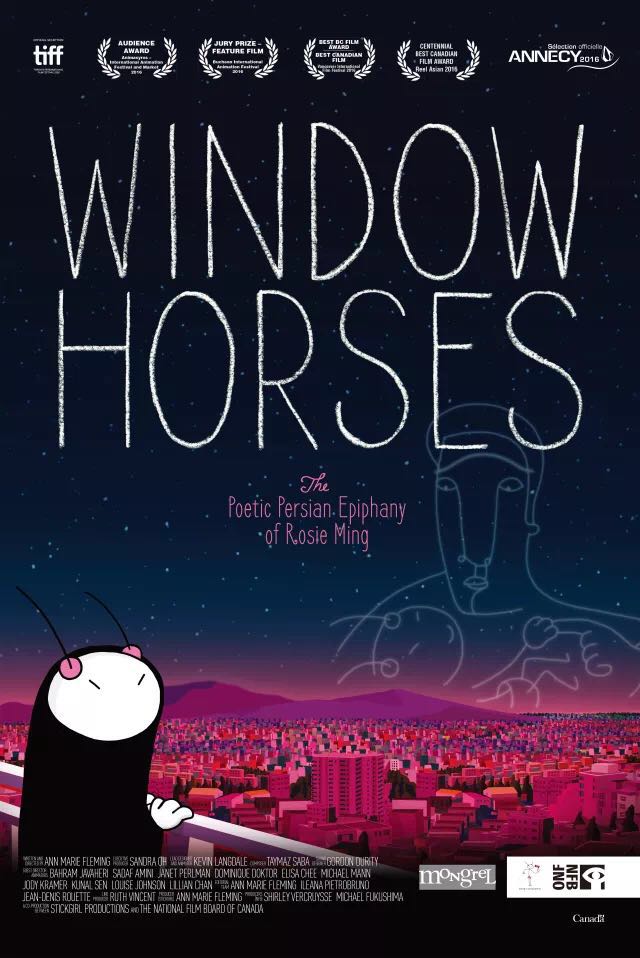 来自电影制作人、作家和视觉艺术家安·玛丽·弗莱明的最新作品《诗人当自强》讲述的是拥有着雄心壮志的加拿大亚裔诗人Rosie Ming的故事。Rosie将巴黎当做自己的精神家园并梦想着到巴黎旅游,但却意外赢得了参加伊朗诗歌节的机会。
The latest from filmmaker, writer and visual artist Ann Marie Fleming WINDOW HORSES tells the tale of Rosie Ming, an Asian–Canadian aspiring poet who dreams of travelling to Paris, which she considers her spiritual home, but instead wins a competition to attend a literary festival in Iran.
---
司机医生|DR. CABBIE
101mins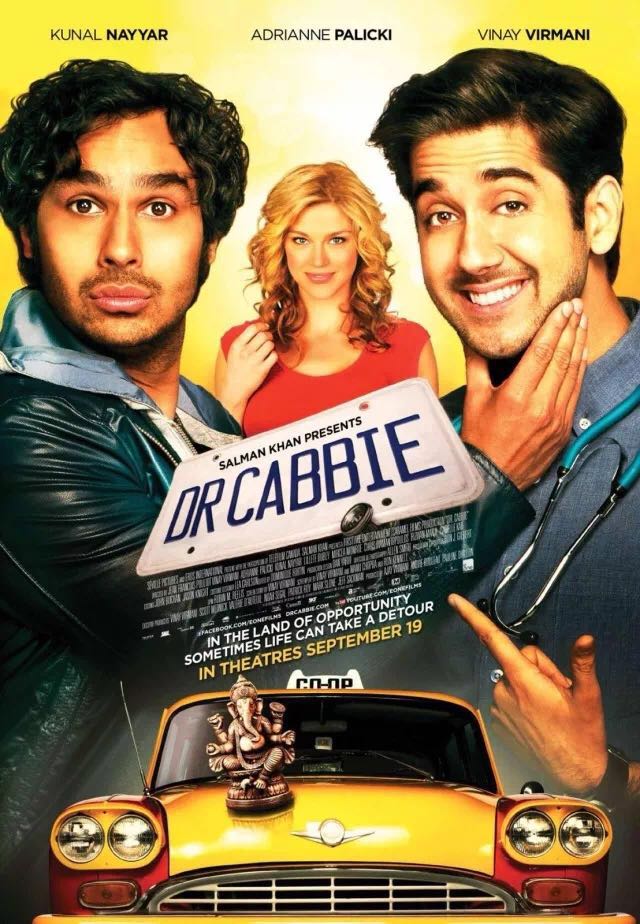 当一位由无业医生专业的出租车司机把他的出租车改成移动诊所之后,他成为了当地的英雄。《司机医生》讲述一位年轻印度医生的暖心之旅,他带着治愈他人的无私心愿移民到加拿大,同时在这片机遇之地开始新的生活。当司机医生踏上由医生转变为司机的路上时,他找到了他真正的目的和真爱。
An unemployed doctor turned cab driver becomes a local hero when he converts his taxi into a mobile clinic. Dr. CABBIE is the heart warming journey of a young Indian Doctor who immigrates to Canada with the selfless ambition of healing others while beginning a new life in the land of opportunity. Dr. CABBIE discovers his true purpose and true love when he embarks upon this journey of a doctor turned cabbie.
---
2018加拿大电影展映周
2018 CANADA NOW FILM WEEK
时间:2018年4月19日-4月22日
Time: 19-22 APRIL, 2018
地点:广州+深圳
location: GUANGZHOU + SHENZHEN