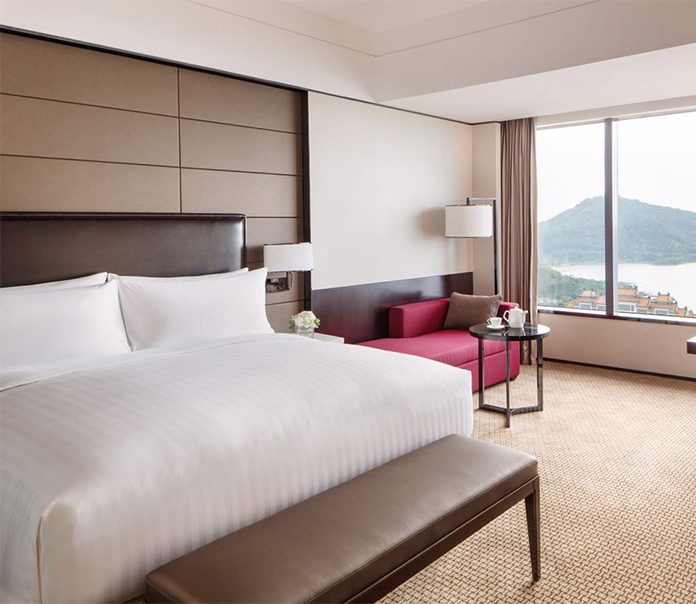 广交会提前预定优惠 CANTON FAIR ADVANCE PURCHASE OFFER
顺德美的万豪酒店,地理位置优越,距广交会展馆及广州白云国际机场仅60分钟车程。即日起,提前预定第121届广交会住宿可享高达85折优惠!
With dedicated access to the expressway,the Canton Fair Complex and the Guangzhou Baiyun International Airport is 60 minutes' drive away from Shunde Marriott Hotel.Book early and enjoy great savings for your accommodation during the 121st Canton Fair.
提前6天预定:享标准房价的9折优惠。
提前21天预定:享标准房价的85折优惠。
6 Days Advance Purchase: 10% off hotel's retail rate.
21 Days Advance Purchase: 15% off hotel's retail rate.
咨询或预订请致电:(+86 757) 29898888
For enquiries or reservation, please call: (+86 757) 29898888