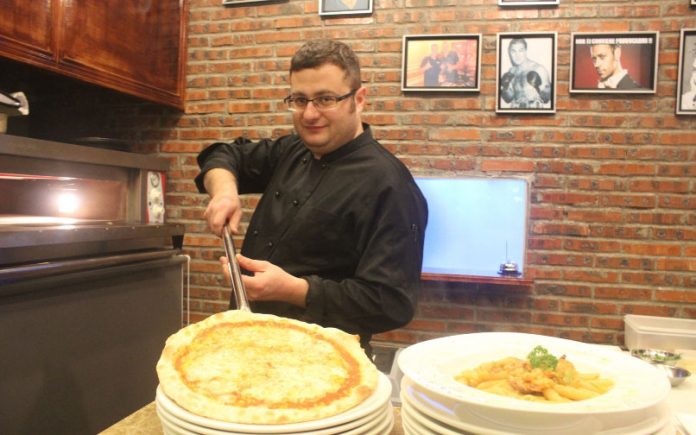 You started in the restaurant business at a young age. Did you know then that you would become a chef?
SIMONE GIANCATERINO : I started at the age of fifteen as a busboy, in very high class restaurant Nido del Falco in Republic of San Marino in North of Italy. The capacity of the restaurant was 400 people and there were fifteen of us working in the kitchen. The head chef had the respect of everyone and he was like a king, from that day I understand that I want to be chef.
Tell us something about you that not many people know.
SG: From a very young age [I lived] with my grand mother.
What fun and exciting events are happening at il Bel Paese?
SG: Many private parties where we do a buffet. The people come together as friends and family and they all love it.
Why are you so passionate about food?
SG: I don't think I [am] any more [passionate] than other people.
What is your favorite dish to prepare?
SG: Many dishes. Because I come from a place very close to the sea side and the mountains, as well, so my favorite dishes to prepare are lamb and seafood.
Other than il Bel Paese, where is your favorite place to eat in Zhongshan?
SG: A Japanese restaurant on walking street.
There are eight major cuisines of China. What is your favorite style of Chinese food?
SG: Hunan food!
Why do you like Zhongshan?
SG: The safety and it is very clean.