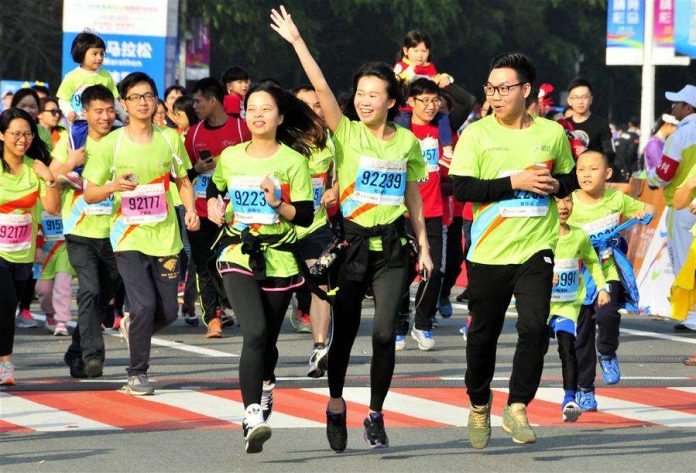 The 2017 Dongguan Sports Work Conference was held on 17th February, during which Dongguan's 2016 sporting achievements were summarized and acclaimed.
Member of the Dongguan's standing committee and Director of the Propaganda Department of the CPC Dongguan Committee, Mr. Yang Xiaotang, attended the meeting.
Director of Dongguan Sports Bureau, Ms.Huang Huihong, said that the two major contests held in the city last year (the first Dongguan Songshan Lake International Marathon and the Asia-Europe Men's Table Tennis All-star Challenge) were complete successes. They not only acquired a wealth of experience for Dongguan running contests, but also effectively enhanced awareness of Dongguan's economy, culture, tourism, the mental outlook of the people and the city's general status.
The Bureau also looked favorably on preparations for this year's Asian Marathon Championships and the 2019 Men's Basketball World Cup (Dongguan Venue). FIBA has decided that Dongguan will host the unveiling of the World Cup mascot on 26th November.
Mr. Yang Xiaotang said that in the face of new challenges and opportunities, the city sportsmen should pressure themselves, strengthen planning, and implement the entire year's work to promote the Dongguan sports. In this way, the city can perform higher, faster, and stronger to develop successful momentum.
The Asian Marathon Tournament will be the focus of Dongguan sports in 2017. The event will be held on 26th November. The Championships will be synchronized with the Dongguan International Marathon, which will be the most influential large-scale event with the largest number of Dongguan participants.