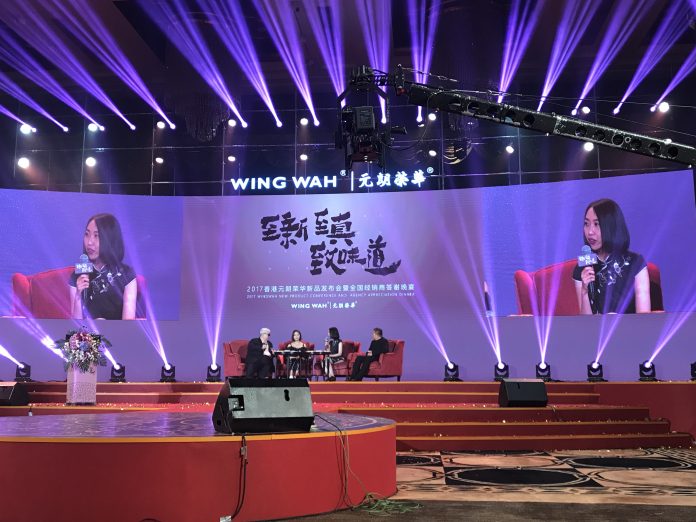 余盈, 犀利微杂志社长 @ Yvonne Yu, Owner, Sillynanomag, Macau.
DB: 您什么时候创立'犀利微杂志'?为什么呢?When and why did you start SILLY NANO MAG?
这个网站的品牌创立于2016年7月,也就是去年,非常年轻。在澳门几乎没有商业营运模式的独立小型出版社,去年创办有德笔出版有限公司后,第一个推出的品牌就是"犀利微杂志"这个网站,用作给读者推荐澳门吃喝玩乐新资讯,而这当然是第一步,始终出版书籍才是我们的最终目的。
This brand was established in July 2016 and as you can see, it is very young. In Macau, there barely exists a small but independent publishing firm. After setting up the publishing firm, the first brand we launched was SILLY NANO MAG, which serves as a website that introduces the latest news on 'how to enjoy fun in Macau' to our readers. Well, this is just the first step. After all, publishing books and magazines is our ultimate goal.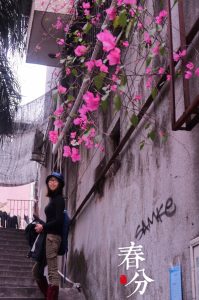 DB: 澳门有许多媒体机构和公司,'犀利微杂志'的重点在哪些方面?Macau has many media companies, what are the special focuses of SILLY NANO MAG?
一开始的时候,我们希望这是一个可以结合线上线下销售的网站,不止推荐资讯,更有资讯中提及的产品销售:如设计师产品、展览或者演唱会门票、或者被访者的工作坊等。但是由于澳门物流一直无法跟上,所以只能先搁置这部分功能,到时配合出版物再一起推出。
At the very beginning, we really hope our website to be an online or offline sales medium, not only providing various useful information and events in Macau but also selling products such as designers' works, exhibition and concert tickets and products from other workshops. Unfortunately, due to the inefficiency of Macau's logistics, we so far have to lay aside this service and will launch it again together with our printed products.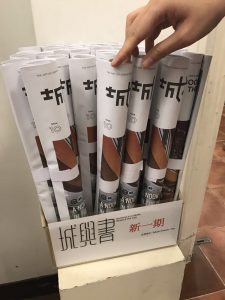 DB: 身为一名曾在各大媒体机构
工作
的资深编辑,您是如何将这些经验应用于运营'犀利微杂志'上?As a senior editor for many companies before, how does the previous editorial experience assist you to run SILLY NANO MAG?
2015年从传统媒体跳出,之前曾有12年的杂志经验,对于杂志和纸质出品我仍是视为最爱。但是新媒体也是不可忽视的新趋势。我认为经验只能代表过去式,而人是需要不断学习的。运营不能靠经验,反而需要靠不断学习才能进步。新公司让我学到很多以往不曾触碰的全新技能,视野豁然开朗。
I have been working for magazines for 12 years and printed products are always my favourites. However, I can't ignore the powerful trend of new media. In 2015, I left the printed industry. I think my previous experiences belong to the past and now I need to look ahead and keep learning. Managing operation can't merely rely on your past experiences, you need to keep learning to make greater progress instead. My new company has taught me many new skills and widened my horizon.

DB: '犀利微杂志'一直出产许多优秀写作内容和文案,并吸引了不少阅读量。您能聚下一些经典的例子吗?SILLY NANO MAG produces many contents that attract many page views. Could you list some?
真是惭愧,其实由于人手欠缺,犀利产出优质内容的频率还是低的。不过我们有做过一系列澳门老铺和传统工业的采访,这部分非常受欢迎。另外因为我们团队也在做澳门公共图书馆的免费赠阅杂志《城与书》(季刊),所以对于图书和阅读方面的专题也会多加强。
Being short of hands, SILLY NANO MAG only has a few feature-length contents, but we have done a series of interviews on Macau's antique shops and traditional industries, which woos our readers. In addition, our team is now working on the free magazines <City and Book> (quarterly) for Macau Library. So we will focus more on the features related to books in the future.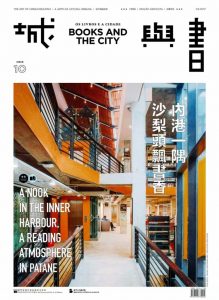 DB: 除了编辑文案方面的内容,'犀利微杂志'在未来会着重发展哪些业务?Apart from editorial works, what will SILLY NANO MAG concentrate on in the future?
现在的媒体都要向全媒体靠拢的,我希望工作室和出版社里的每一个人都能独当一面,成为行业里的意见领袖,或者说至少有专注而深研的部分。正如上面所说,未来还是会做纸质出品,如精品书和独立杂志,也会策划一些文艺方向的活动和工作坊。
The media is now Omnimedia-driven. I hope that every in the company can stand out to become an opinion leader in this industry or continue his/her ultimate pursuit in this industry. As is mentioned above, we will continue to perfect our printed products such as books and magazines and we will also work on planning some artistic events and workshops.
DB:我们能从什么渠道了解更多'犀利微杂志'?Where can we get more information about Sillynanomag?
微信公众号 WeChat Account

微博 Weibo: 余盈YUYU
脸书 Facebook: 有德笔出版有限公司
Instagram: sillynanomag
官方网站 Website