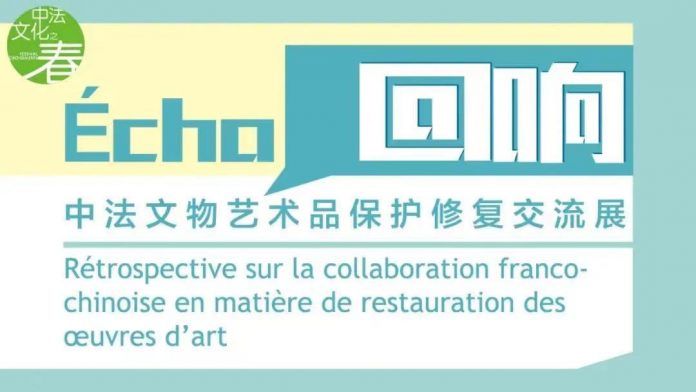 近日,"回响——中法文物艺术品保护修复交流展"在广州艺术博物馆开幕。本次展览将对公众展出,直至9月5日。
Recently, exhibition "Écho—Rétrospective sur la collaboration franco-chinoise en matière de restauration des œuvres d'art" opens at Guangzhou Museum of Art in the theme of showing retrospective on Franco-Chinese collaboration in the restoration of works of art. The exhibition will be on display to the public until 5th September.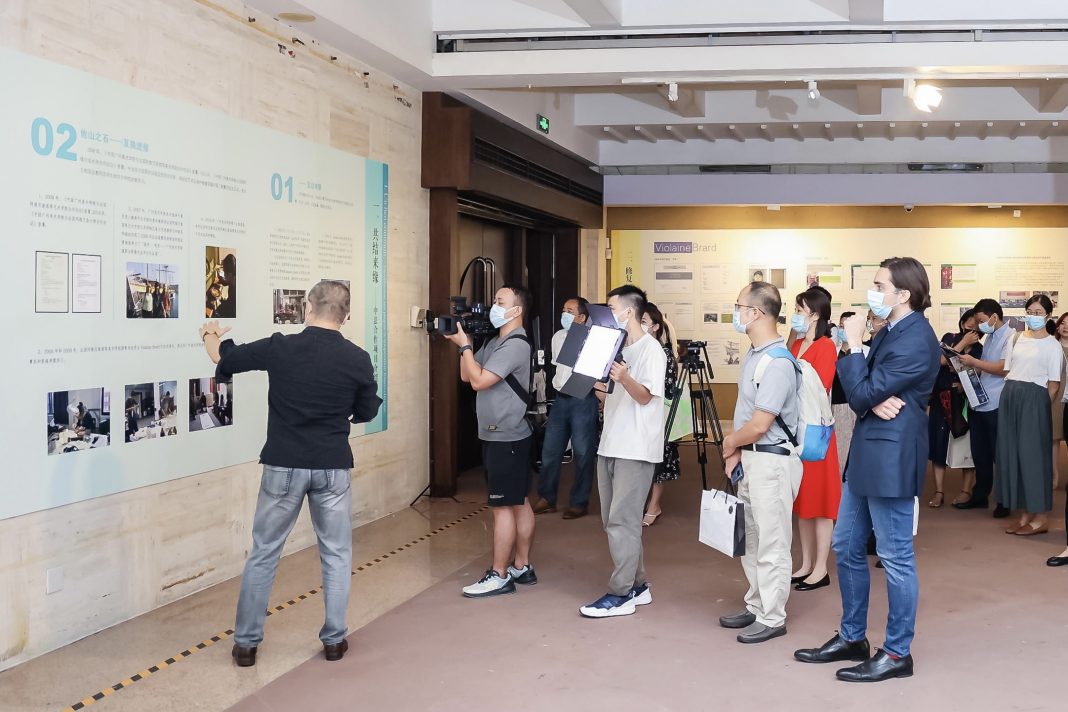 自2003 年起,在法国艺术院校、文保机构和专家学者的鼎力支持与帮助下,中法双方持续开展了一系列有学术意义和社会影响的活动,广州美术学院文物艺术品保护修复的科研和教育力量不断发展壮大,特别是油画的修复教研水平一直保持在国内前沿,对广东省的文化遗产保护传承事业起到了积极的推动作用。
Since 2003, thanks to the active support of French art schools, institutions and specialists, a series of activities have been carried out in the restoration and conservation of works of art and heritage at the Guangzhou Academy of Fine Arts, especially for oil painting, whose teaching of restoration techniques is maintained at the highest level nationwide. This cooperation has helped with promoting the protection and transmission of cultural heritage in Guangdong Province.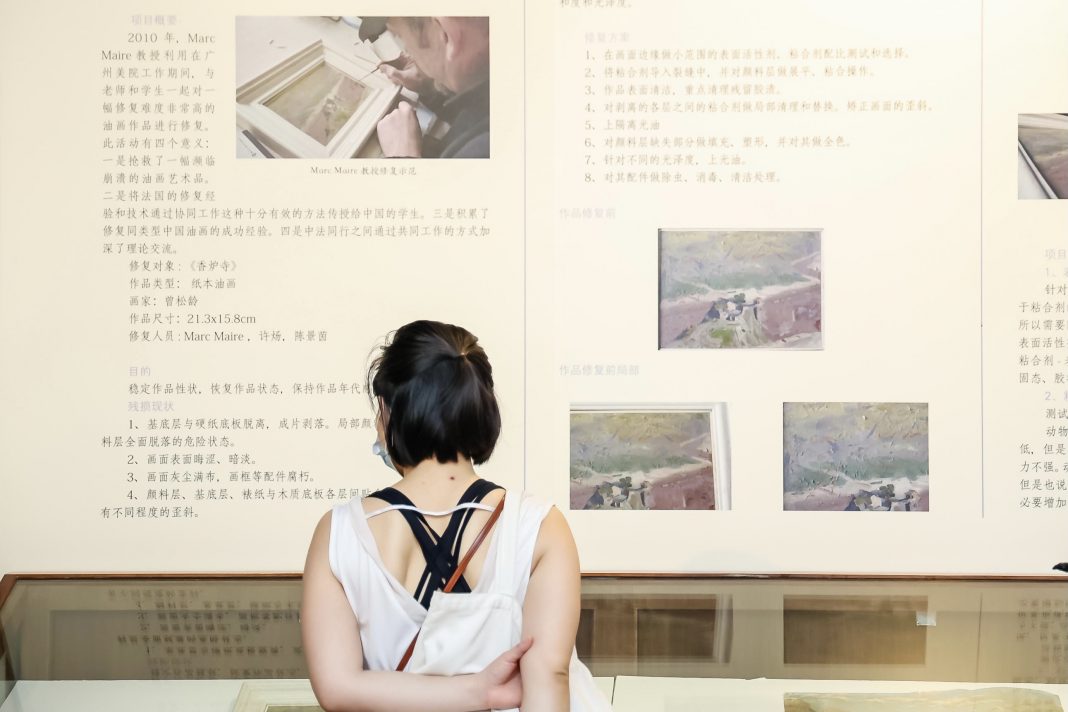 本展览由广东省美术家协会,法国驻广州总领事馆,广州艺术博物院,广州美术学院美术馆和广东省美协综合材料绘画与美术作品保存修复艺委会主办,旨在回顾法中两国在这一领域18年的合作历程,展望未来,继续促进双方的相互交流和共同发展。
The exhibition, organized by the Guangdong Artists Association, the Consulate General of France in Guangzhou, the Guangzhou Museum of Art, the Guangzhou Academy of Fine Arts, the Art Committee of Comprehensive Material Painting and Artwork Conservation and Restoration of Guangdong Artists Association aims to reflect on the course of Franco-Chinese cooperation for the last 18 years in the restoration of artwork and perspectives into future cooperations.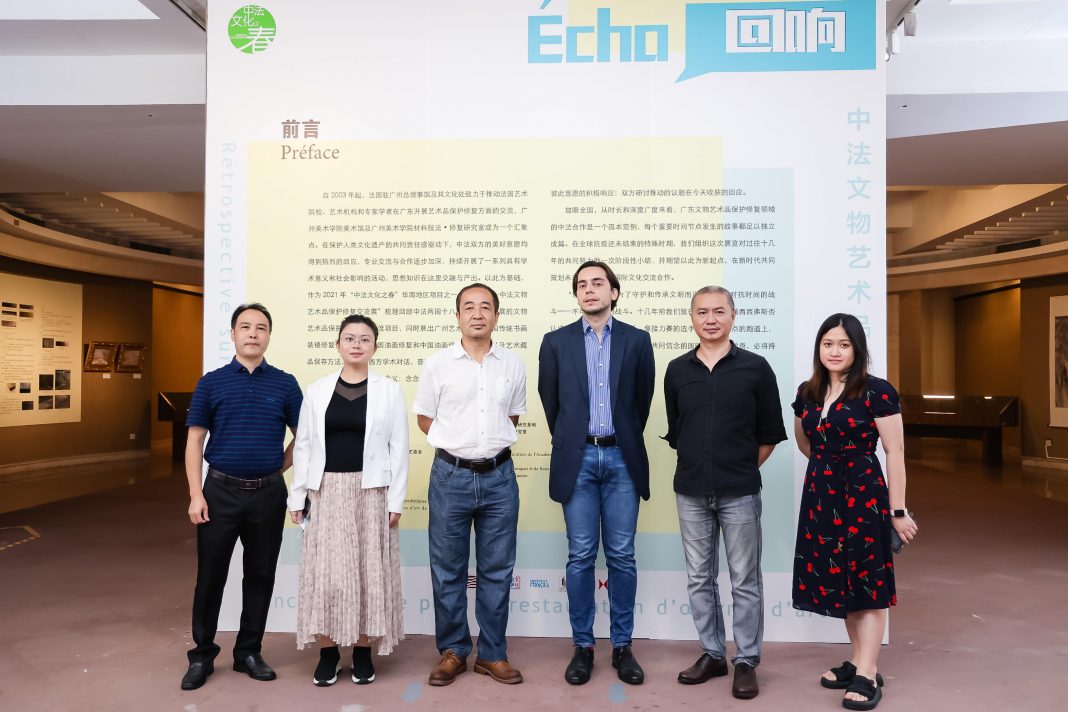 ---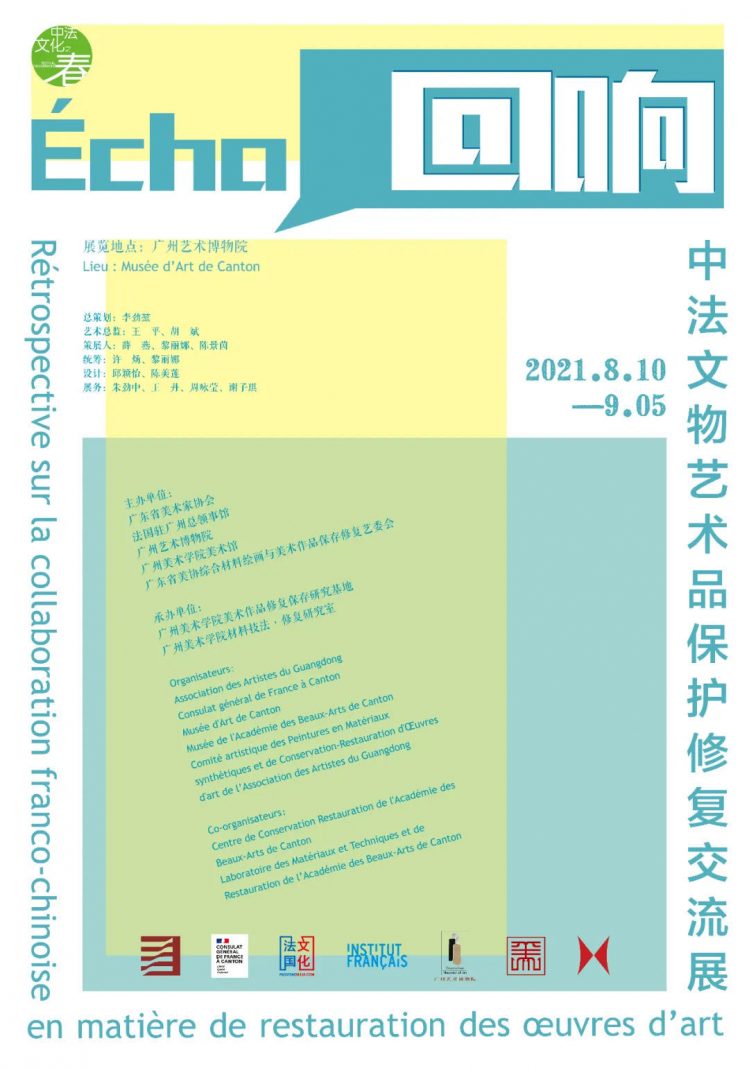 "回响——中法文物艺术品保护修复交流展"
Exhibition "Écho—Rétrospective sur la collaboration franco-chinoise en matière de restauration des œuvres d'art"
开放时间/Opening Hours:
9:00—17:00(最后进场时间 last entry 16:30 )
逢周一闭馆(节假日除外)
Close on Mondays, holidays excluded
展览时间/Exhibition Period:
2021.8.10 — 2021.9.5
广州艺术博物院
Guangzhou Academy of Fine Arts
地址/Address:
广州市越秀区麓湖路13号
NO.13 Luhu Road, Yuexiu District, Guangzhou