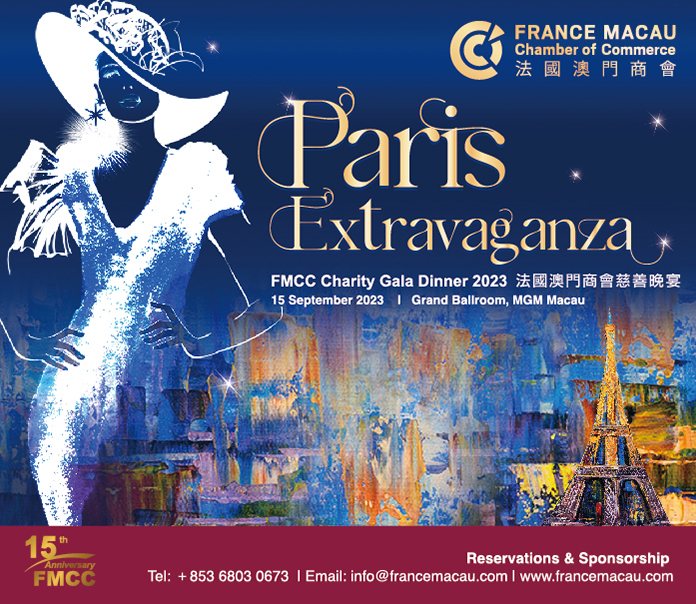 The France Macau Chamber of Commerce proudly present its upcoming Charity Gala Dinner 2023, themed "Paris Extravaganza", which will be held at the Grand Ballroom of MGM Macau, on Friday, September 15th, 2023.
Join us for an unforgettable evening of glamor and enchantment, and immerse yourself in a world where the essence of Parisian opulence comes to life through the realms of luxury shopping and lifestyle experiences.
Prices:
– FMCC Members
$ 1,800 per seat
$ 17,000 per table
– Non-Members
$ 1,950 per seat
$ 19,000 per table
Remarks:
– Dress code: Black Tie
– Above prices are in MOP / HKD
– Ticket includes 1 Lucky Draw Ticket
– One table includes 10 seats. One company logo per table will appear on the table. Extra charges apply for additional seats. Maximum 2 additional seats per table.
Click the link to check the details and register: https://www.francemacau.com/events/upcoming-events/event-details/event/fmcc-charity-gala-dinner-2023-paris-extravaganza.html