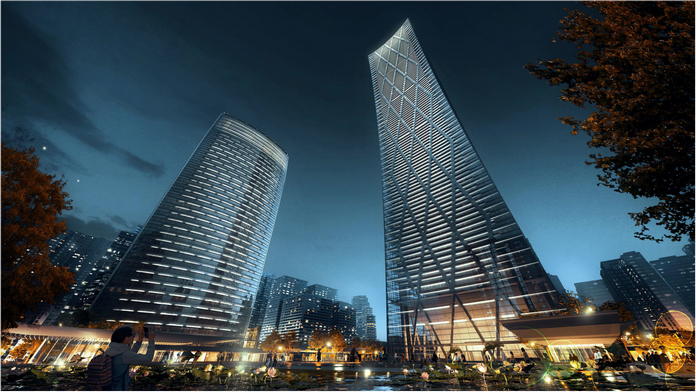 继 2020 年中成功推出成都辉盛庭国际公寓之后,星狮地产集团旗下的辉盛国际将继续在中国主要门户城市稳步扩大其品牌版图。
Building on the successful launch of Fraser Residence Chengdu in mid-2020, Frasers Hospitality, a member of Frasers Property Group, is set to continue on its steady growth course in China in key Chinese gateway cities.
据了解,辉盛国际未来四年内的重要计划包括即将在一、二线城市开设多家服务式公寓,其中有重庆首家辉盛庭国际公寓,以及将在辉盛国际已入驻的各大城市亮相的广州复地辉盛阁国际公寓、深圳彭成辉盛庭国际公寓、南京辉盛庭国际公寓、天津天保辉盛庭国际公寓、成都辉盛坊国际公寓和南京金融城名致服务公寓。
Notable plans within the next four years include the upcoming opening of properties in first and second tier cities including the debut of Fraser Residence Chongqing, and the addition of Fraser Suites Pazhou, Guangzhou, Fraser Residence Shenzhen, Fraser Residence Nanjing, Fraser Residence Tianjin, Fraser Place Chengdu and Modena by Fraser Nanjing in cities where Frasers Hospitality has existing presence.
辉盛国际被誉为中国最佳的服务式公寓品牌兼首屈一指的豪华服务式公寓运营商,目前在 12 个主要门户城市拥有 12 家公寓。新项目的签署将为集团在各大城市增添 7 个新成员,使其在中国的客房总量达到 4500 间以上。
Recognised as the Best Serviced Residence Brand in China and Best Luxury Serviced Apartment Operator in China, Frasers Hospitality currently operates 12 properties across 12 key gateway cities. The new signings will add seven properties to the group's portfolio in these main cities and bring its total inventory in the country to over 4,500 keys.
辉盛国际首席运营官曾文强说道:"虽然新冠疫情导致全球经济放缓,但中国仍是世界第二大经济体, 也是最受关注的出入境旅游市场之一。因此,当我们致力于将辉盛国际标志性的贴心服务和金质标准服务式公寓推向全球各大城市时,中国必会是集团扩张计划中不可或缺的一部分。"
"Despite the global economic slowdown caused by the COVID-19 pandemic, China remains the world's second largest economy and one of the most-watched inbound and outbound tourist markets. As such, it will continue to play an integral role in our expansion plans as we seek to bring Frasers Hospitality's trademark intuitive service and Gold-Standard residences to key cities globally," said Mark Chan, Chief Operating Officer of Frasers Hospitality.
曾文强补充说道:"中国拥有巨大的商业潜力,我们在其市场的发展计划正是以此为基点。中国在面临新冠疫情所带来的各种挑战时一直保持着稳定势头,是全球唯一在 2020 年实现经济增长的主要经济体,国内生产总值增长了 2.3%,预计于未来数年将继续维持这一上升状态。"
Chan added, "Our growth plans in the market are backed by the significant business potential we're observing in China, which has remained steadfast amidst the challenges brought about by COVID-19. China was the only major economy in the world to have expanded in 2020, registering a 2.3% GDP growth, and is expected to continue on this upward trajectory in the coming years.
"我们希望利借助这一强劲的复苏势头,在中国的一、二线城市推出更多优质的发展项目。"
"We look forward to tapping on this strong recovery momentum and introduce more premier developments in China's key and second-tier cities."
鉴于最近数月国际旅行的停摆,中国旅行消费人群转向了国内游,以满足被压抑的出行需求。据报道,5 月初的劳动节假日期间,中国国内旅游人次达到 2.3 亿,比疫情前的统计数字增长了 3%。
As international travel halted in recent months, Chinese travellers have turned to domestic excursions to satisfy pent-up demand. During the recent Labour Day Holiday in early May, the country reported 230 million domestic trips, up 3% from pre-pandemic figures.
辉盛国际高级副总裁兼北亚区总经理周汉松表示:"尽管目前面临各种挑战,但我们在中国的物业仍然保持着迅速恢复力,因为它们拥有来自庞大长住企业客户群给予的大力支持。同时,我们的服务式公寓还迎合了短期住客的喜好,他们对私人空间和隐私有更高的要求 。成都辉盛庭国际公寓的开业正是适时抓住了中国国内旅游复苏的机遇,我们十分高兴能够看到它在开业后不久就达到了近 90% 的入住率。"
"Despite the current challenges, our properties in China have remained resilient as they are fuelled by a strong base of long stay corporate guests. At the same time, demand for our serviced apartments also appeal to shorter-term guests who are showing a preference for larger personal spaces and privacy. The opening of Fraser Residence Chengdu was thus timed to capture opportunities stemming from the resumption of domestic travel, and we are encouraged to see the property's occupancy achieve nearly 90% shortly after its launch," said Chew Hang Song, Senior Vice President, Head of Operations – North Asia at Frasers Hospitality.
周汉松继续补充道:"当今中国市场以80、90后为职场中坚力量,这一部分人群大多已成为中高层管理者,也拥有自己的小家庭。这部分个性鲜明的父母更愿意带娃出门;而对于有旺盛出游需求的Z世代人群来讲,安全卫生以及地理位置是他们的首要考虑因素。集空间感、安全性与高品质服务于一身的服务公寓巧妙地满足了这部分人群的市场需求。辉盛国际作为全球服务公寓的深耕者,持续倾听消费者声音,以不断优化我们的品牌结构,适应不断变化的市场环境。"
"We expect the demand for serviced apartments to continue to increase as safety, space, quality of accommodation and location continue to remain top priorities for travellers. At Frasers Hospitality, the work that we do are anchored by our #FraserCares commitment to drive enhanced health, safety and well-being measures for our staff and guests. Even at the height of the pandemic, the group's properties in China managed to remain open, with no staff or guest infected. The same rigorous discipline will be implemented in our new properties as we continue to stay vigilant and well-positioned to capture growing travel demand in China's domestic market," he added.
辉盛国际目前在中国的足迹还延伸到了北京、长沙、成都、大连、广州、上海、深圳、天津、武汉和无锡等地。这些新开业的酒店和服务式公寓使集团的全球物业数量达到120 多个,遍布全球逾 70 个城市和地区。
The current portfolio of Frasers Hospitality in China also includes properties across Beijing, Changsha, Chengdu, Dalian, Guangzhou, Shanghai, Shenzhen, Tianjin, Wuhan, and Wuxi. The new openings bring the hospitality provider's global portfolio to more than 120 properties in over 70 cities worldwide