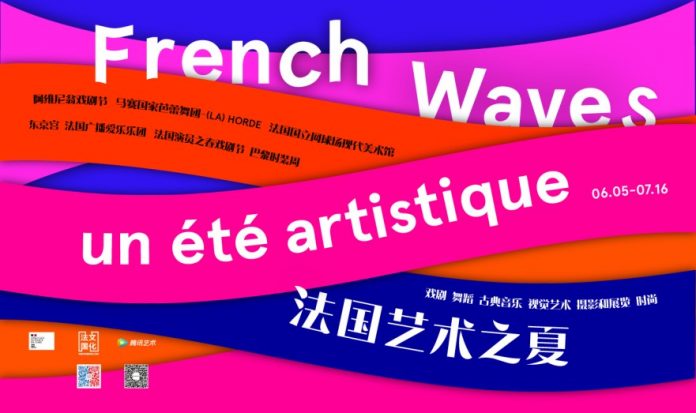 "法国艺术之夏",一场全线上的艺术节已于6月5日隆重上线。此次艺术节由法国驻华使馆文化处和腾讯艺术频道联合打造,秉承着与线下活动季中法文化之春同样的理念:向你推荐最棒的法国艺术创作。
The "French Waves" online festival has gone online since 5th June. Proposed by the cultural service of the French Embassy in China, in partnership with Tencent Art channel, this 100% digital program joins the ambition of the French Croisements festival: to offer you the best of French artistic creation.
本周呈现 | This Week on French Waves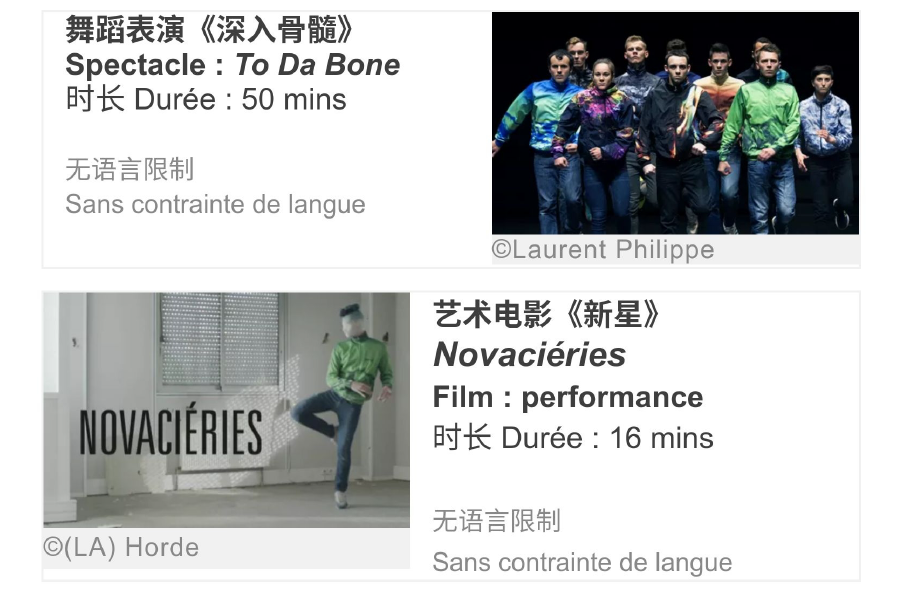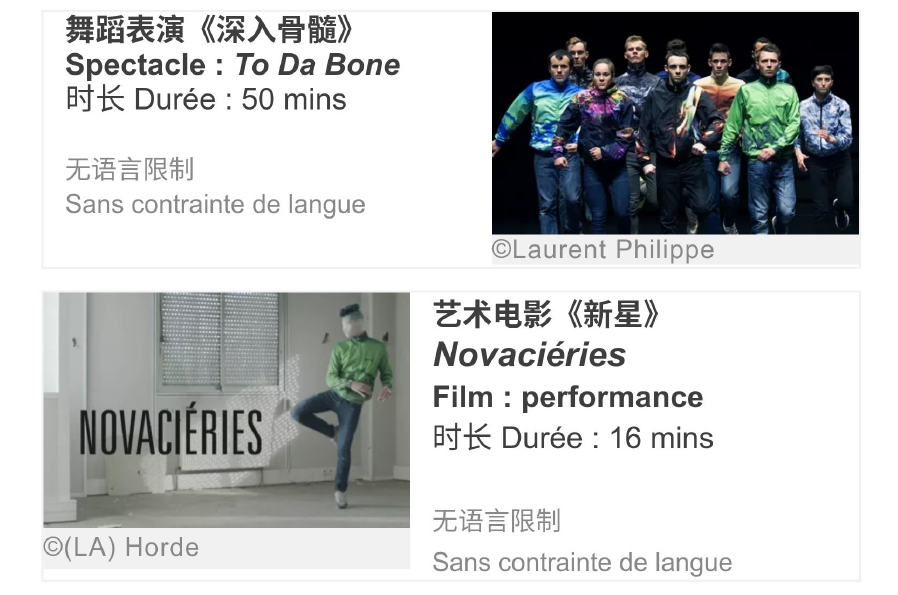 链接入口/Video Channel:
腾讯视频艺术频道 Art Channel on Tencent Platform
关于《深入骨髓》
About To da bone
《深入骨髓》是一部想要表达对青年叛逆情绪的作品。它试图反思新媒体可以发挥的作用,尤其是像 Facebook 或 YouTube 这样的社交网络。在舞台上,展现"后互联网"一词的几种舞蹈将被激活,特别是对 Hardstyle 电子舞曲风和 Hard Dance 硬派舞蹈的展现,其中包括有 tekstyle 复合舞蹈,shuffle 鬼步舞,hakken 蹦迪舞步和 jumpstyle 花式跳跃。
To da bone is a work that wants to express a certain intimate rebellion of youth. It also seeks to reflect on the role that new media can play, particularly social networks like Facebook or YouTube, in expressing youth emotions. On stage, several dances grouped under the term "post internet" will be reactivated, particularly those from hardstyle and hard dance such as tekstyle, shuffle, hakken and especially jumpstyle.
2016年,《深入骨髓》在巴黎大剧院举办的 Danse Élargie 舞蹈跨界比赛中获得二等奖。
In 2016, To da bone won second prize in the Danse Élargie competition supported by the Théâtre de la Ville de Paris, the Musée de la Danse – CCN de Rennes and the Fondation d'entreprise Hermès
关于《新星》
About Novaciéries
电影,表演和家庭视频的神秘融合。短片展现了舞者在一个空旷的钢铁厂里练习跳跃式的舞蹈。
A mysterious merging of cinema, performance and home video. A dancer practices his jump-style choreography in an empty steelworks.