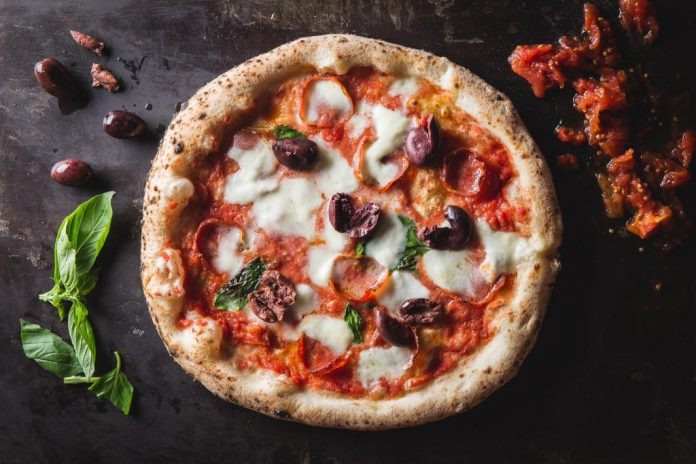 由荣获南意大利最高殊荣的米芝莲星厨主理的「当奥丰素1890意式料理」重新开业,将为澳门食客带来全新休闲用餐体验,呈现不容错过的地道意式菜肴
Casa Don Alfonso Replaces Don Alfonso 1890, Previously Helmed by the Highest Michelin-Starred Chef in Southern Italy, with a New Casual Dining Approach to Authentic Italian Cuisine – The Missing Piece in Macau
[澳门,实时发布]— 今年11月,澳门新葡京酒店的「当奥丰素1890意式料理」将重新开业,续写酒店餐饮辉煌。目前,酒店拥有三间米芝莲星级餐厅(共摘得七颗米芝莲星),包括:被评为米芝莲三星的「天巢法国餐厅」及「8餐厅」和被评为米芝莲一星的「大厨」餐厅。备受欢迎的「当奥丰素1890意式料理」在翻新升级后焕然一新,为宾客打造适合全家享用的高端休闲用餐环境,呈现物超所值的意大利精致美食。享誉国际的顶级名厨Alfonso Iaccarino及其子Ernasto将为澳门宾客带来地道南意本土美味,奉上全新意式餐饮体验。
[Macau, For Immediate Release] – This November, Grand Lisboa Macau will welcome Casa Don Alfonso, the newest addition to its glowing repertoire of restaurants. The home to three lauded Michelin-starred restaurants (for a total of 7 Michelin-stars), Grand Lisboa Macau currently houses The Eight (3 Michelin Stars), Robuchon Au Dome (3 Michelin Stars) and The Kitchen (1 Michelin Star). As the new phase of the renowned Don Alfonso 1890, Casa Don Alfonso will provide a new casual dining environment suited for the entire family. A restaurant that will serve superb Italian cuisine at it's best value for money, The world renowned chef Alfonso Iaccarino and his son, Ernasto will bring to Macau a new Italian dining experience with their original home flavours from Southern Italy.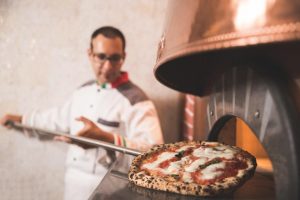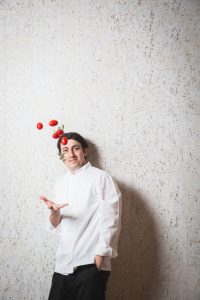 「当奥丰素1890 意式料理」(Casa Don Alfonso)意为"欢迎来到当奥丰素的家",餐厅与当奥丰素(Don Alfonso)家族同名。一个世纪以来,一代又一代的家族继承人严格遵守餐饮管理标准,倾力呈现顶级料理。传承索伦托半岛(Sorrento Peninsula)和阿玛尔菲海岸(Amalfi Coast)数千年的传统美味,全新的「当奥丰素1890 意式料理」将为食客带来地道的意大利美食精髓。餐厅不仅设品种繁多的意式头盘半自助午餐及单点晚餐,还即将推出令人食指大动的周末早午餐。
The name Casa Don Alfonso bears the significant meaning of "come and visit Don Alfonso's home." Carrying the Don Alfonso family name, the restaurant is responsible for upholding a standard of hospitality that has been handed down from one generation to the next for over a century. Preserving thousands of years of old food tradition from the Sorrento Peninsula and Amalfi Coast, Casa Don Alfonso provides an authentic Italian experience. The new Casa Don Alfonso will only provide the true and authentic essence of Italian cuisine with its selection of antipasti buffet set lunch and an a la carte menu for the evenings. On the horizon is a new and captivating weekend brunch that will be launched at a later date.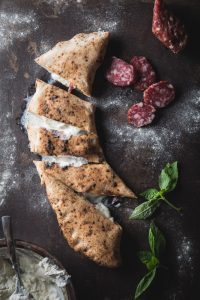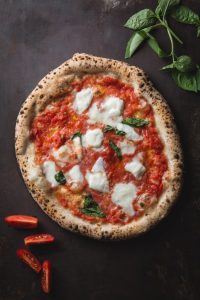 作为品尝澳门最正宗拿坡里薄饼(Neapolitano pizza)的餐厅,「当奥丰素1890 意式料理」只选用最上等的意大利食材,并采用最精湛的烹饪技艺制作薄饼。为了确保薄饼的食材质量和制作工艺,餐厅不仅专门聘请了来自拿坡里的薄饼师Maurizio Ferrini主厨,还沿袭传统工艺——使用Izzo Scugnizzo烤箱烤制薄饼,让新鲜出炉的薄饼保有食材最本质的味道,诱人可口。薄饼的配料具体包括:手工切碎的San Marzano蕃茄、新鲜的意式白牛奶(Fior di Latte)、水牛芝士(Mozzarella Di Buffala)、纯手工制作的腊肠、精心挑选的托斯卡纳原生初榨橄榄油以及石制烤炉,该烤炉可在1分钟内达到1,000度进行预热。为保证每位宾客都能品尝到最纯正的薄饼,主厨Maurizio Ferrini会对每一个刚出炉的薄饼逐一进行质量确认。
The home of Macau's finest and most authentic Neapolitano pizza, Casa Don Alfonso prepares the pizza with excellent craftsmanship and only the best quality Italian ingredients. Together, the quality of the ingredients, the craftsmanship of the specially recruited Pizzaiolo, Chef Maurizio Ferrini from Naples and the generations of old tradition in the electric Izzo Scugnizzo oven make their pizzas what they are, a tantalizing treat. Toppings like the hand-crushed San Marzano Tomatoes, fresh Fior di Latte, Mozzarella Di Buffala, artisanal soppressata and carefully selected Tuscan extra-virgin olive oil accompany the pizza in a stone oven that can cook the pizza up to 1,000 degrees in less than 1 minute. To ensure that each customer receives the perfect pizza, every pizza that emerges from the oven is evaluated critically by Chef Maurizio.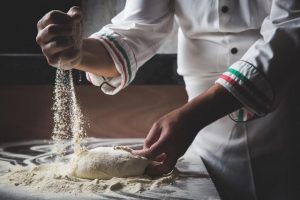 "我们很荣幸新葡京酒店全新开业的「当奥丰素1890 意式料理」将为宾客带来别具一格的意式休闲用餐体验。在澳门,我们觉察到了人们对餐饮的一大需求:希望有适用于家庭聚餐的高档用餐环境。这将对澳门的餐饮业产生非常大的影响。"澳门博彩股份有限公司款客服务管理董事总经理苏仲礼(Jonas Schuermann)说道。
"We are very excited to bring a new casual Italian experience to the Grand Lisboa Macau with Don Alfonso 1890. We see that there is a gap in Macau, a demand for a high quality, casual family dining experience which we believe will be very disruptive to the existing food & beverage industry." says Jonas Schuermann, Managing Director Hospitality Services of Sociedade de Jogos de Macau (SJM).
全新的「当奥丰素1890 意式料理」将于11月正式开业,宾客可关注新葡京酒店社交网络平台的最新资讯,及时了解餐厅揭幕的相关资讯。
Casa Don Alfonso is due to open this November so stay tuned to the hotel's social networking feeds for updates as the grand unveiling takes place.
餐厅详细资讯:
地址:澳门大堂区葡京路,新葡京酒店3楼 电话:853-8803-7722
邮箱:donalfonso@grandlisboa.com
网站:http://www.grandlisboahotel.com/dining-don_alfonso_1890-zh_cn
Instagram: grandlisboahotel
营业时间:
午餐:上午12时至下午2时30分(周一至周日)
晚餐:晚上6时30分至10时30分(周一至周日)
Restaurant Details
Address: 3/F, Grand Lisboa Macau, Avenida De Lisboa, Macau
Tel: 853-8803-7722
Email: donalfonso@grandlisboa.com
Website: http://www.grandlisboahotel.com/dining-don_alfonso_1890-en
Instagram: grandlisboahotel
Opening Hours:
Lunch – 12:00pm to 2:30pm (Monday to Sunday)
Dinner – 6:30pm to 10:30pm (Monday to Sunday)
关于新葡京酒店 About Grand Lisboa Hotel
矗立于澳门半岛文化、购物及娱乐中心枢纽地带的新葡京酒店,以极具澳门特色的莲花标志为建筑设计,充分展现这座城市的历史与文化传承,亦为本地最具代表性的建筑之一。酒店周围景点林立,距离澳门国际机场及澳门外港客运码头,分别仅需15分钟及5分钟之车程,提供商务人士和游客所需之便捷。酒店拥有逾400间气派豪华的客房及套房,每房均配备一流设施,并坐拥傲人景观,打造集奢华、舒适与时尚于一身的难忘体验。新葡京提供丰富多样的餐饮选择,包括荣获三星的「天巢法国餐厅」和高级中菜食府「8餐厅」、获得一星的新创扒房「大厨」,以及获得南意大利最高米芝莲星级评价的「当奥丰素1890意式料理」。酒店亦为美酒爱好者的天堂,其酒库珍藏超过16,800款来自世界各地的名酒佳酿,其中大多数均获得美国酒评家罗伯特帕克 (Robert Parker) 创办的《葡萄酒倡导家》(Wine Advocate) 杂志评予91分以上之高分评价。为宾客放松身心、焕发神采的水疗中心LISBOA Spa by CLARINS,与法国尊贵护肤品牌及水疗专家Clarins合作,以Clarins的高级护理产品及细腻独到的按摩手法,提供全方位效果卓越的水疗护理。其它休闲设施亦包括设备先进的健身室、全天候室外恒温泳池及发廊。
Soaring above the heart of Macau Peninsula's dynamic cultural, shopping and entertainment district, Grand Lisboa Hotel is an iconic architecture inspired by Macau's lotus symbol and reflecting the city's history and heritage. Surrounded by the city's best-loved attractions, the hotel is only a 15-minute and a 5-minute's drive away from the Macau International Airport and the Macau Maritime Ferry Terminal, respectively, providing total convenience for both travelling business executives and holidaymakers alike. The hotel has over 400 beautifully appointed rooms and suites, featuring plush interiors and unrivalled views that offer an unforgettable experience of luxury, comfort and style. With a wide variety of dining options, including the three-starred French restaurant Robuchon au Dôme, the three-starred Cantonese restaurant The Eight, the one-starred steakhouse The Kitchen, and Don Alfonso 1890, the highest Michelin-rated restaurant in southern Italy. Also a paradise for wine lovers, the hotel boasts an extensive collection of over 16,800 labels, the majority of which are rated over 91 by Robert Parker's Wine Advocate. For total relaxation and rejuvenation, LISBOA Spa by CLARINS offers a comprehensive range of results-driven treatments using the advanced products and special techniques of Clarins. The overall leisure facilities also include a state-of-the-art fitness centre, an outdoor temperature-controlled swimming pool and a hair salon.