Guangzhou Art Festival / Theatre 2017 kicks off with the famous French opera production "L'Avare" by Par la Comédie de Reims, Ludovic Lagarde. This famous opera production will be performed on stage at Guangzhou Opera House for two days, 8th and 9th July. This scheduled performance is also part of the series cultural events of the 12th Festival Croisements.
广州艺术节戏剧2017将以法国著名的戏剧大戏《吝啬鬼》拉开帷幕,由吕多维克·拉加德兰斯喜剧院制作演出。本次演出仅限7月8日和9日两日,在广州大剧院上演。本次《吝啬鬼》登录广州,亦是2017中法文化之春系列文化活动之一。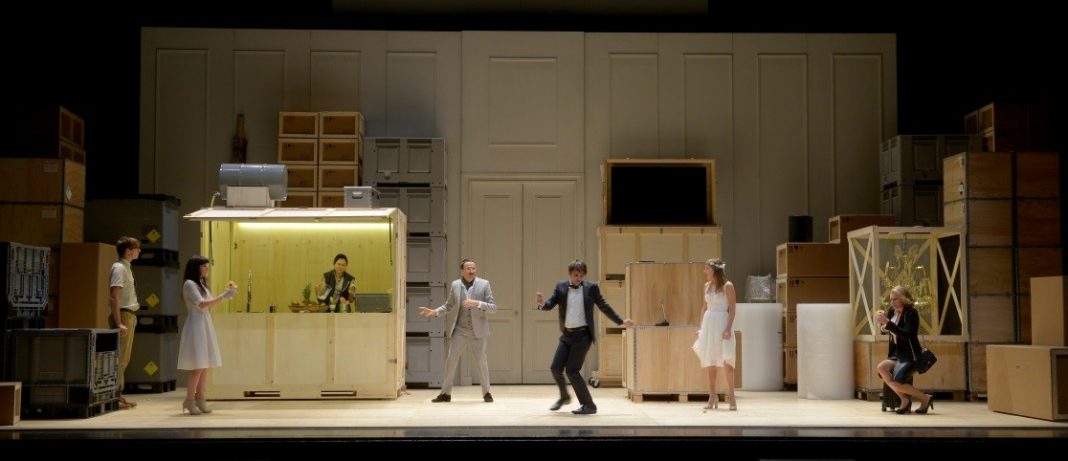 WHAT is L'Avare
关于吝啬鬼
Performed more two thousand times by the Comédie-French since 1680, The Miser entertains with its bouncy plot, its fanciful misunderstandings and hilarious pieces of bravura. Ludovic Lagarde gives to this great classic a new energy and highlights how this social and psychological satire is terribly contemporary.
自1680年以来,《吝啬鬼》已在法兰西喜剧院上演了两千多回。这次,吕多维克·拉加德为这部经典巨制注入了新的活力。
WHO is Ludovic Lagarde
关于吕多维克·拉加德
Born in 1962 in Paris, Ludovic Lagarde realized his first stage directions at the Comédie de Reims and at the Théâtre Granit in Belfort : Soeurs et frères by Olivier Cadiot (1993), All you need to know (1997), Retour définitif et durable de l'être aimé (2002) and Fairy Queen (2004). Since January 2009, Ludovic Lagarde has been the director of the Comédie de Reims.
吕多维克·拉加德1962年出生于巴黎,他在兰斯喜剧院和贝尔福的格拉尼特国立剧院执导了他的第一批戏剧作品。吕多维克·拉加德自2009年1月起担任兰斯喜剧院院长。
WHEN is the Performance
关于演出时间
8th July / 7月8日 20 :00
9th July / 7月9日 14 :30
WHERE is the Performance
关于演出场地
Guangzhou Opera House
广州大剧院