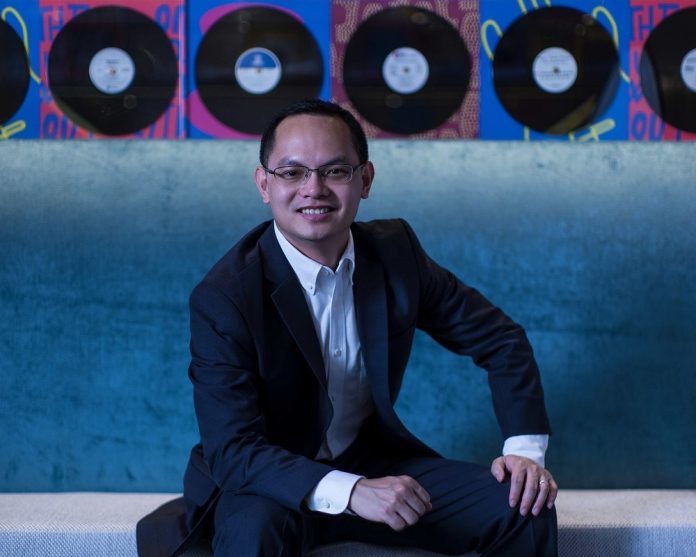 2017年11月9日,中国深圳 – 深圳硬石酒店近日宣布任命欧彬彬先生(Ben Ou)为运营总监,他将为酒店内的各个空间打造硬石品牌独有的氛围和客户体验。同时,他还负责酒店多个部门的日常运营包括: 客房部、摇滚商店、氛围部和宴会餐饮服务。此外,他的职责还包括管理酒店内的四家餐厅及酒吧,分别为招牌Hard Rock硬石餐厅、Sessions全日制餐厅、格林尼治大堂吧和顶层池畔酒吧M.C. FRIDA等。
Shenzhen, China, November 9, 2017 – Hard Rock Hotel Shenzhen announces the appointment of Ben Ou as Director of Operations, joining from his most recent position as director of food and beverage with Fairmont Chengdu. In his new capacity, Ben will oversee the day-to-day management of the room division, Rock Shop®, banquet & catering, in addition to the four restaurants and bars of the 258-room hotel, including the signature Hard Rock Cafe, all-day dining restaurant Sessions, GMT+8 lobby bar, and M.C. FRIDA roof-top chill out lounge. Ben is also responsible for creating the music-centric Hard Rock vibe and experience for modern travelers who are seeking a reprieve from traditional accommodations.
Ben在加入深圳硬石酒店前,曾出任成都棕榈泉费尔蒙酒店餐饮总监,拥有12年丰富的酒店行业经验。2005年,作为餐饮培训生,他在瑞士科索奈的Restaurant du Cerf餐厅开启了职业生涯。之后,他加入美国路易斯安那州的新奥尔良洲际酒店,担任餐厅及酒吧副经理。随后回国效力于深圳和佛山的洲际大酒店,并分别在厦门铂尔曼酒店及广州四季酒店出任总监职务。2016年,Ben重回国际酒店业的摇篮 – 瑞士,出任维京游轮的项目经理。
Bringing over 12 years of extensive experience in the hospitality operations, Ben launched his career in 2005 as a trainee at Restaurant du Cerf in Cossonay, Switzerland, followed by a stint in InterContinental Hotel New Orleans in Louisiana, USA as an assistant food and beverage outlet manager. Ben moved to China to further his skills with the InterContinental properties in Shenzhen and Foshan, before accepting the director role at Pullman Xiamen Powerlong and Four Seasons Hotel Guangzhou. In 2016, Ben returned to the international cradle of hospitality, Switzerland, to join Viking Cruises as a project manager.
Ben拥有广州华南师范大学旅游管理学士学位和瑞士格里昂高等教育学院服务业工商管理硕士学位,是一名资深的酒店从业者。
Ben holds an MBA degree in Service Industries Management from Glion Institute of Higher Education in Bulle, Switzerland and a Bachelor of Tourism Management from South China Normal University, Guangzhou, China.