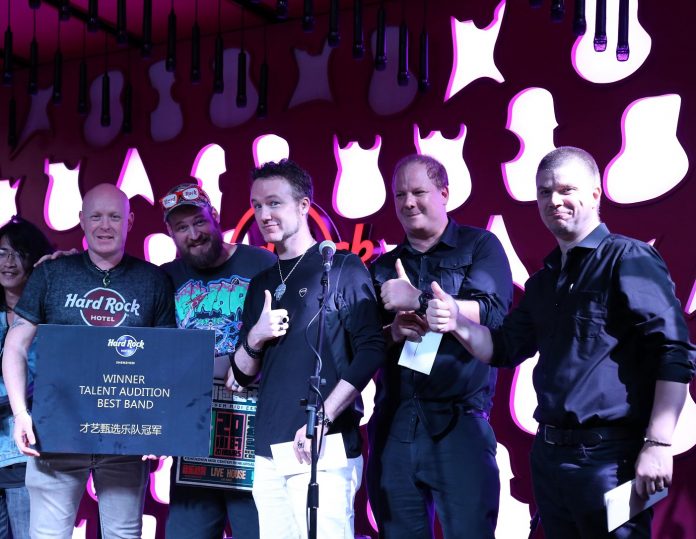 中国深圳,2017年9月30日 – 经过一个多月的报名、评选,以及现场甄选,深圳硬石酒店倾力打造的《硬石才艺甄选》于今日从接近100名参加者中决出最终冠军。Gigantic乐队荣获最佳乐队/音乐人,张颖敏女士当选最佳才艺玩家。
SHENZHEN, CHINA, September 30, 2017 – After an arduous month of reviewing almost 100 entries, the winners of the Hard Rock Talents Audition are finally revealed. Gigantic Band deservedly won the Best Bands and Musicians category, while Ms. Zhang Yingmin received recognition as the Best Talent of the competition.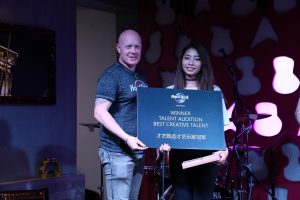 《硬石才艺甄选》旨在寻找硬石所需的本地各路才艺高手,让更多人实现自己的舞台梦想。本次活动携手热门音乐共享平台"网易云音乐"同步在线推广,获得众多乐队、音乐人、DJ、以及善于舞蹈、花式调酒、杂技等才艺达人的积极参与,短短4周时间该活动页面获得7万多音乐爱好者的关注。参赛者需先行上传一段3分钟内的原创视频至网易云音乐报名平台,后经海选和硬石评委小组的选拔,最终每个组别挑选出三名决赛选手于9月29日至30日在深圳硬石酒店进行总决赛。总决赛评委由迷笛深圳中心、Native Instruments以及深圳硬石酒店代表共同组成,并通过网络同步直播。
In collaboration with NetEase Cloud Music, the Hard Rock Talents Audition was a contest aimed to help aspiring musicians achieve their dreams of rock stardom. Bands, DJs and live performers from different disciplines had been invited to upload an original, three-minute video of their performance to NetEase Cloud Music in an attempt to win the hearts of the public and judges alike for a chance to perform at Hard Rock Hotel Shenzhen. In a short 4 weeks, the passionate participants generated an online audience of over 70,000 music lovers. There, the finalists performed live for the representatives of MIDI Shenzhen, Native Instruments and Hard Rock on September 29 and 30. The showdown was also streamed online .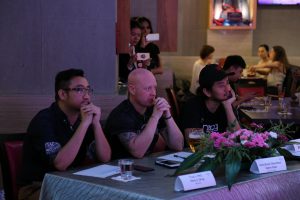 受邀参加总决赛的9组选手均享受酒店免费豪华住宿。每组别的最终获胜者除赢取丰富礼品外,还将签约驻场DJ,或以客座乐队或特邀嘉宾身份在深圳硬石酒店进行现场演出。
The nine finalists enjoyed free luxury accommodation at the hotel, while winners of each category are invited to perform at Hard Rock Hotel Shenzhen as a guest band, house DJ, or make special event appearances, as well as receive attractive prizes from Hard Rock.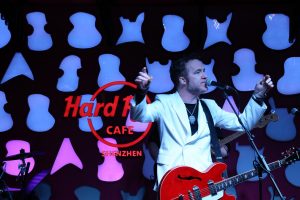 深圳硬石酒店总经理贝格伦先生表示:"首届《硬石才艺甄选》获得了巨大成功。火热的赛事报名,以及大众的积极参与,给了我们很大鼓舞。硬石酒店致力于发掘新锐艺术家,为他们提供与全球乐迷互动的平台。我们期待本次获胜选手在硬石酒店的舞台上尽情展现他们的才华。"
"Our first Hard Rock Talent Auditions was a great success. We were inspired by the passion and caliber of the contestants, and were encouraged by the keen responses from the public," says General manager of Hard Rock Hotel Shenzhen Mr. Glenn Peat "Hard Rock is committed to supporting emerging artists by offering them a platform to connect with music fans around the world, we look forward to putting our winners on the Hard Rock stage and sharing their captivating performances with our guests."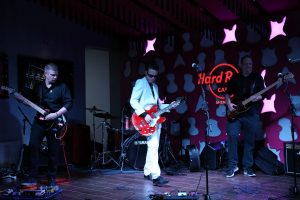 深圳硬石酒店坐落于著名的观澜湖国际休闲旅游度假区内,拥有258间装潢豪华的客房和套房、BodyRock®健身中心、Rock Shop®摇滚商店、专为摇滚小明星打造的Hard Rock Roxity Kids Club儿童俱乐部、1000多平方米的会议活动空间,以及包括Sessions 全日制餐厅、MC Frida池畔酒吧、蛋糕店、格林尼治大堂吧和招牌Hard Rock硬石餐厅等在内的多间现代餐厅,注定将成为广东地区的新地标。
Located in the famed Mission Hills Centreville, Hard Rock Hotel Shenzhen is destined to become a new landmark in the Guangdong region. The hotel will feature 258 luxurious rooms and suites, as well as trademark Hard Rock facilities and concessions like the Body Rock® fitness center, memorabilia store Rock Shop® and Hard Rock Roxity Kids ClubTM for little rockstars. Other amenities include over 1,000 square-meters of event and meeting facilities, and a collection of contemporary dining destinations like Sessions all-day dining restaurant, rooftop pool bar M.C. Frida, The Cake Shop, GMT+8 Lobby Lounge and of course, the world famous Hard Rock Cafe.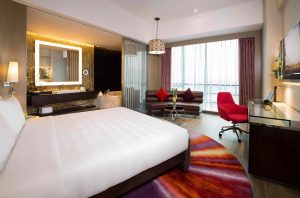 深圳硬石酒店融合了世界顶级的奢华住宿和以音乐为主的特色体验,为宾客带来独一无二享受。酒店设施、装潢均以音乐为主题,处处可见稀有珍贵的音乐收藏品,不仅是乐迷们的天堂,也是欣赏现场音乐表演、发现精彩演出的绝佳去处。
With its music-themed amenities and décor – an impressive collection of rare and valuable music memorabilia is displayed throughout the property – Hard Rock Hotel Shenzhen delivers a unique Hard Rock experience that combines a world-class luxury stay with fun, music-centered experiences. A great place to enjoy live musical performances and discover great new acts, Hard Rock Hotel Shenzhen will be the city's ultimate destination for music lovers.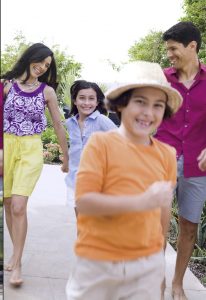 国庆长假期间,酒店也推出了为情侣和家庭定制的两种摇滚假期套餐,除了享有一晚客房入住、免费停车、免费高速Wifi、硬石餐厅8.5折优惠、硬石音乐珍藏品之旅、Body Rock健身中心体验之外,人民币1188元起的家庭套餐星享价还包括硬石Roxity儿童俱乐部礼品、硬石Roxity儿童俱乐部体验、生态体育公园门票4张、2位成人和2位12岁以下儿童自助早餐。而人民币1388元起的高尔夫套餐星享价还包括2位自助早餐、客房免费升级及1小时高尔夫训练课。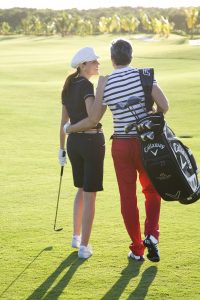 During the National Holiday, the hotel will offer two packages for couples and families to rock your holidays. The package includes a one-night stay at the hotel, free car parking, access to the Body Rock fitness center and complimentary high-speed Wifi. Guests can also enjoy 15% discounts on purchases from Hard Rock Cafe. The Family Rock Star set starts from RMB1,188 and includes access to the Roxity Kids Club and giveaways, four passes to the Eco-park and complimentary buffet breakfast for two adults and two children. The Golf Rock Star set is priced from RMB1,388 and includes buffet breakfast for two, a free room upgrade and a one hour golf lesson with a professional instructor.
了解详情,请访问官方社交媒体平台:
微博:@深圳硬石酒店
网易云音乐:HardRockHotelShenzhen
For full details, visit the official social media channels –
Weibo: @深圳硬石酒店
NetEase Cloud Music: HardRockHotelShenzhen