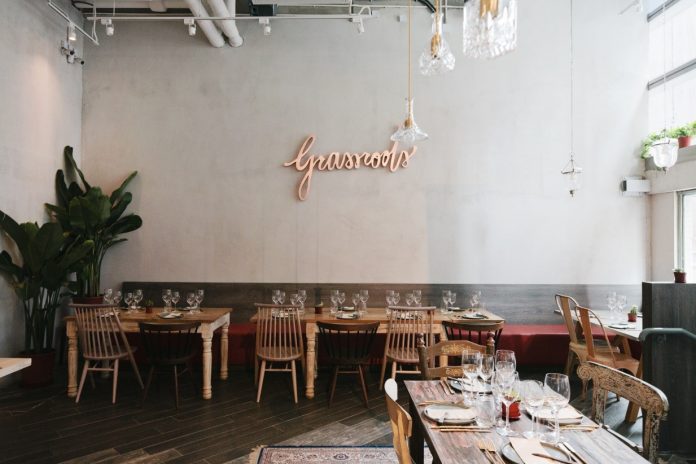 This November, Glam, the M Restaurant Group's restaurant and bar, partners with Hong Kong's Grassroots Pantry for an exclusive pop-up dedicated to "Autumn in Shanghai". Sharing the vision of providing healthy food options that come from reliable and sustainable sources, M Restaurant Group and Grassroots Pantry form a natural partnership to promote healthy eating and wellness.
From 24th to 26th November, M Restaurant Group's Executive Chef Hamish Waddell will cook alongside Grassroots Pantry's Chef Peggy Chan in a collaborative dinner and brunch menu, with each restaurant presenting three dishes (starter, main and dessert), which will comprise a collective six-course dinner menu on 24th and 25th November, and a four-course brunch menu on 26th November.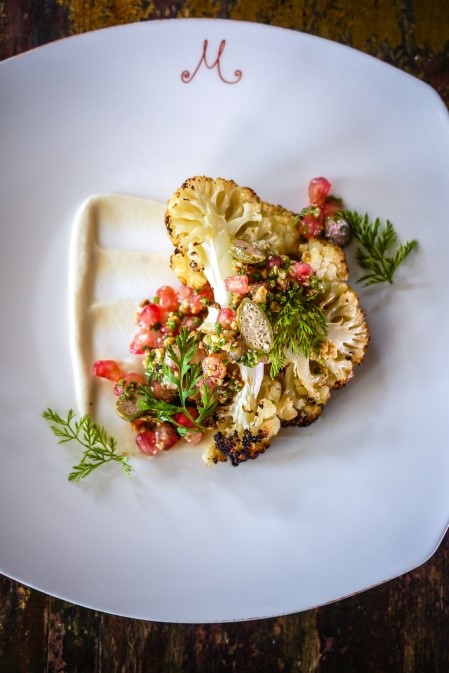 This collaboration is the seventh edition of The Collective's Table, an initiative created by Grassroots Pantry to raise chef's interest in offering more plant-based dishes in restaurants. Adhering to The Collective's Table's guideline, ingredients sourced will be seasonal, organic, locally sourced from the vicinity of Shanghai, and most importantly, completely plant-based.
The "Autumn in Shanghai" menu at Glam will be a welcome dining experience to those who regularly seek plant-based food options or even those who tend to prefer meat dishes. Chefs Hamish and Peggy will utilise the rich, hearty flavours representative of the fall season, incorporating ingredients that lend sweet and nutty elements while yielding flavourful results. Diners can look forward to dishes including Glam's Char-grilled Cauliflower Handles topped with Spiced Walnuts, Pomegranate Seeds and Sweet Tamarind with Chestnut and Cauliflower Cream while Grassroots Pantry pairs a harmonious Teff Pumpkin Gnocchi, sauced with a Raw Vegetable Pepperoni, Sage & Pine Nut Cream and Crispy Okra.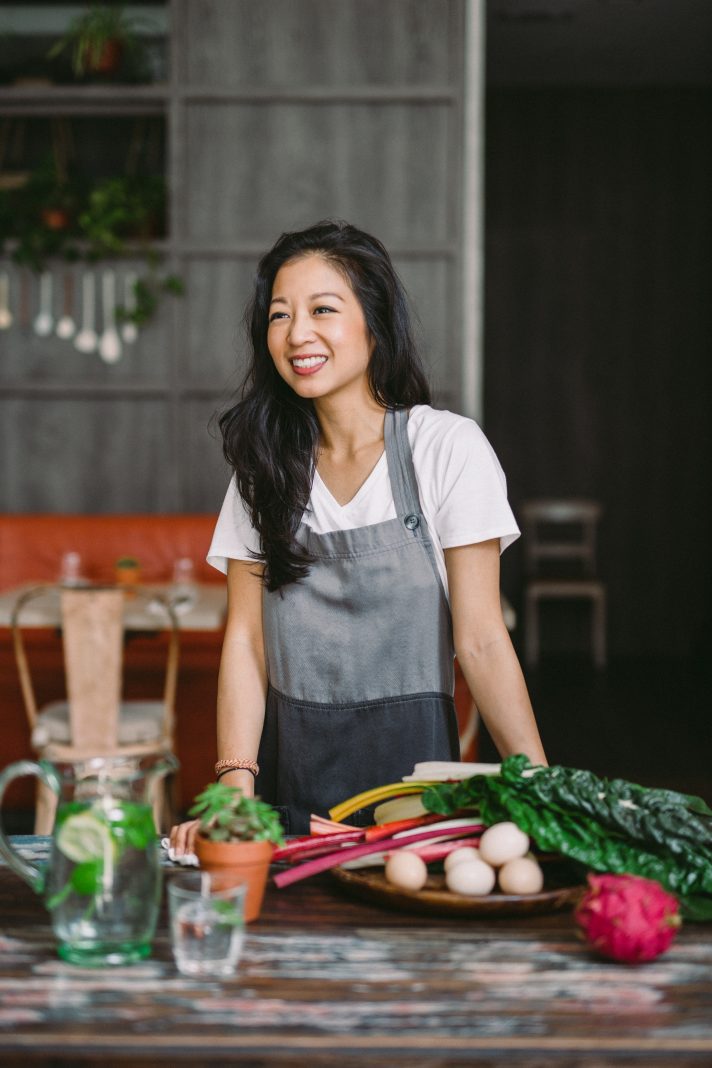 Brunch at Glam will be a unique mid-day experience, set behind Shanghai's famous waterfront. Deploying the creativity of both chefs, brunch dishes are taken to the next level, presenting dishes complex with texture and layers of flavour. Glam's take on a Vegan Scotch Egg is made with sweet potato and served with autumn red leaves, comprising a nutrient-dense and flavourful dish. Grassroots Pantry shines a spotlight on seasonal wild mushrooms, featuring a Wild Mushroom Lasagne, composed with a gluten-free buckwheat pasta, morel, porcini, shiitake and enriched with a vegan Yunnan cashew ham cream.
Honouring The Collective's Table's charitable aspect, a percentage of proceeds from the menu will go to supporting a charity. M Restaurant Group and Grassroots Pantry is proud to be supporting the Educating Girls of Rural China (EGRC) initiative. Dedicated to providing high school and university educations to impoverished young women from rural regions of Western China, Michelle Garnaut has been a long-time advocate for EGRC and welcomes Peggy Chan to share similar values in fostering a community that supports and empowers women from all backgrounds. Information about EGRC can be found at http://egrc.ca/.
---
Special Collaboration Menu
Time & Price:
Between 6pm and 10:30pm
24th and 25th November
At RMB 388 + 10% for six-course dinner
Between 12pm and 3pm
26th November
At RMB 298 + 10% for 4-course brunch
Glam
Location: 7/F, Bund 5, Shanghai.
Diners are encouraged to book in advance by reserving with Glam at +86 21 6350 9988 or emailing reservations@m-glam.com.