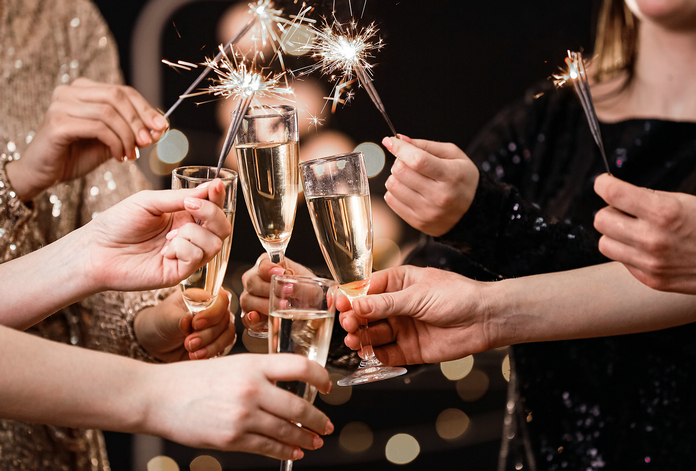 澳门瑞吉酒店隆重呈献奢华套房住宿套票,以及一系列别出心裁的节日限时餐单,为宾客与亲朋好友缔造极致尊贵的节庆体验,共迎佳节。
The St. Regis Macau is celebrating the festive season in 2020 with a luxurious suite package offer, as well as a range of exquisite culinary delights available until end of the year.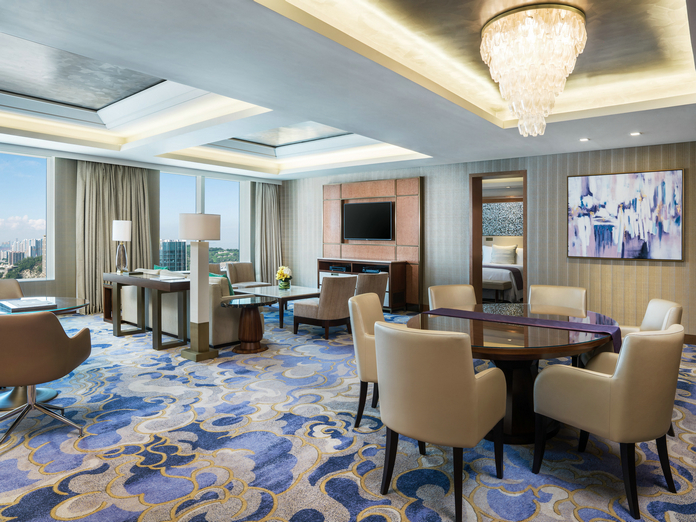 澳门瑞吉酒店诚邀宾客携同挚爱亲朋下榻,体验最新推出的"欢庆时刻,尽在瑞吉酒店"住宿套票,精彩礼遇包括帝国套房或总统套房一晚连早餐,客房内享用节庆晚餐,菜式包括14磅肉质丰腴的烤美国火鸡配多款配菜、精选甜点及香槟等。每晚住宿由澳门币/港币5,088++ 起。
Especially for the festive season, guests are being invited to indulge with the 'Celebrate Exquisitely at St. Regis' stay package, which includes a one-night stay in an Empire Suite or Presidential Suite, a festive dinner served in-suite featuring a 14lb 'Butterball' roast turkey with side dishes, dessert and Champagne for toasting, as well as complimentary breakfast the following morning. Priced from MOP/HKD5,088++ per night.
澳门瑞吉酒店销售及市场推广总经理陶莉娜女士表示:"我们很高兴于佳节期间推出'欢庆时刻,尽在瑞吉酒店'住宿套票,为一众宾客提供无与伦比的奢华住宿体验,展开一次极致的冬日庆典之旅。"
Daniella Tonetto, General Manager of Sales & Marketing for The St. Regis Macau, said the 'Celebrate Exquisitely at St. Regis' offers an unparalleled luxury retreat to celebrate the festive season.
她续道:"此套票适合六至八人的家庭及挚友入住,下榻期间,宾客更可体验遐迩闻名的标志性瑞吉管家服务及一系列瑞吉品牌经典传承的待客礼遇。"
"We're thrilled to be able to offer guests the ultimate in luxury with this offer, which promises to create an unforgettable festive season celebration for families and loved ones." Ms Tonetto said. "With room for six to eight, families can experience luxury St. Regis style, including being spoiled by the impeccable service provided their own dedicated Butler."
除了"欢庆时刻,尽在瑞吉酒店"住宿套票,澳门瑞吉酒店更悉心准备了一系列的节庆餐饮礼遇,其中包括雅舍外带感恩祭,精选美食有14磅枫糖浆牛油烤火鸡和香料干果烤猪腩卷,两款烤肉均配有多款配菜及酱料。适合宾客在佳节期间轻松举行家庭或公司聚会。
The 'Celebrate Exquisitely at St. Regis' is just one of many special offers available in the lead up to the festive season, including our renowned Thanksgiving at Home set including a 14lb maple butter glazed roast turkey, and spiced dried fruit porchetta, both served with a selection of side dishes and trimmings.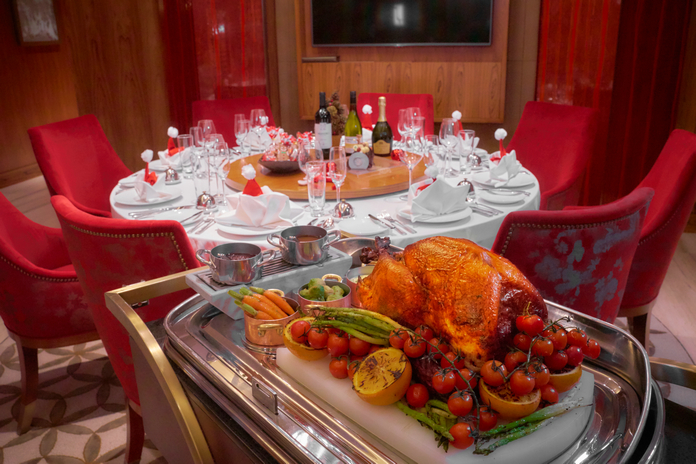 为庆祝圣诞及除夕夜,"雅舍"餐厅的厨艺团队精心挑选多种优质海鲜及顶级的食材,设计出多款节庆午膳及晚膳套餐,以丰盛的应节佳肴满足宾客的味蕾。
At the hotel, the artisans at The Manor have prepared an enticing selection of festive menus for both lunch and dinner to celebrate Christmas and New Year's Eve, showcasing the absolute finest in festive culinary fare prepared with the freshest, highest quality ingredients from the land and the sea.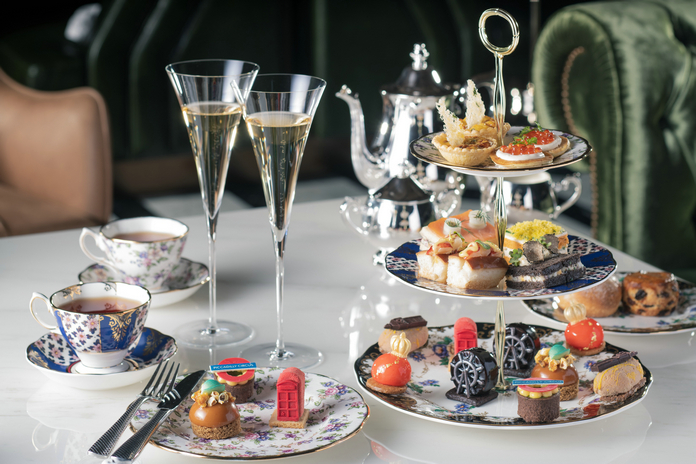 整个12月,澳门瑞吉酒店匠心准备了两款冬日下午茶套餐,瑞吉经典下午茶套餐将于"雅舍"餐厅逢周一至周四供应,而瑞吉х Royal Albert百年经典下午茶套餐将于瑞吉酒吧逢周五至周日供应。两款冬日下午茶套餐均设有多款充满节日气氛的精致咸点及甜点,宾客亦可选择搭配Billecart-Salmon香槟及贝加尔湖鱼子酱,尽情享受奢华的悠闲下午时光。
During December, The Manor will offer The St. Regis Classic Afternoon Tea set every Monday to Thursday and The St. Regis Bar will be offering The St. Regis x Royal Albert 100 Years Afternoon Tea set every Friday to Sunday. Both sets feature Christmas-inspired savory and sweet treats for two, or elevate the afternoon tea experience with the Baikal Oscietra caviar and Billecart-Salmon Champagne set.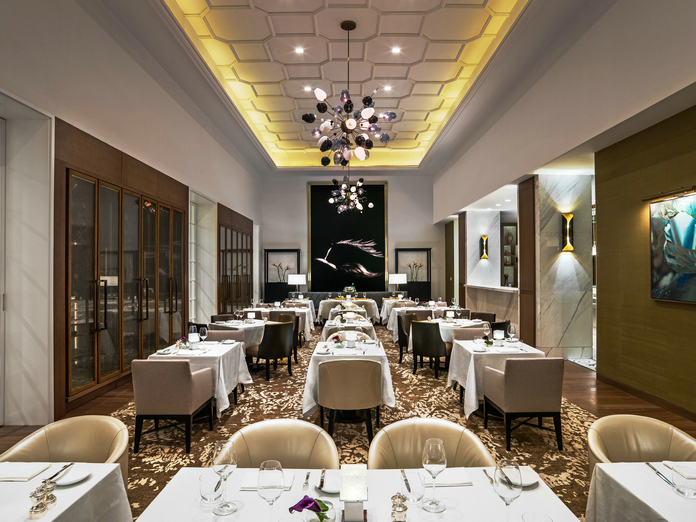 为增添浓厚的节日气氛,澳门瑞吉酒店特意邀请四重奏合唱团于12月20日至25日晚上7时在酒店大堂、"雅舍"餐厅,以及瑞吉酒吧献唱多首耳熟能详的圣诞经典歌曲,届时圣诞老人亦会同场作伴,分享节日祝福及温馨暖意,让您与挚爱亲朋共享愉快难忘的时刻。
To get into the true festive season, Santa Claus accompanied by a Christmas Acapella quartet will be spreading Christmas cheer in the hotel lobby, The Manor, and The St. Regis Bar after 7pm from 20th-25th December.
澳门瑞吉酒店匠心推出两款限量节庆倒数礼盒—精选杜松子酒倒数月历及威士忌倒数月历,为经典的圣诞倒数习俗增添新意,同时让杜松子酒及威士忌的爱好者安坐家中亦可一同倒数,迎接新一年的来临。节庆倒数礼盒内包含24款精选迷你杜松子酒及威士忌,并于"雅舍"餐厅及瑞吉酒吧限量发售。
For Gin and Whisky lovers, The Manor and The St. Regis Bar are offering a Premium Gin and Whisky Explorer Advent Calendars, where you can toast to the holiday season with a 24-window calendar filled with mini bottle of wax-sealed dram of gin and whisky and countdown to Christmas.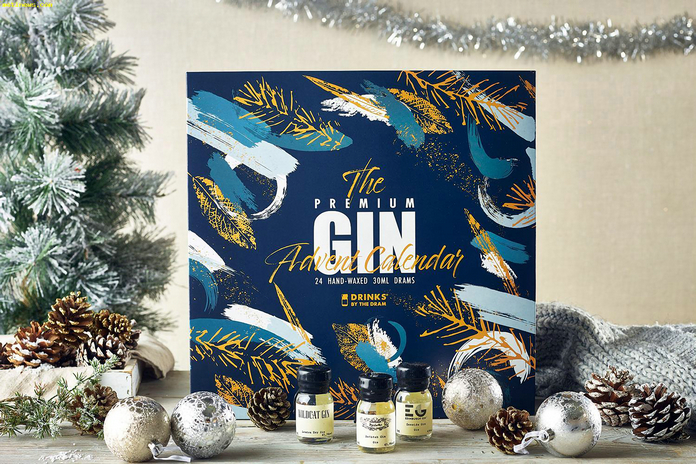 为迎接2021年的来临,瑞吉酒吧特意于除夕夜举行阿斯特大宅倒数夜,让您与亲朋好友沉醉在迷人的驻场爵士乐歌手及乐手现场演出的同时,举杯同庆欢度除夕夜。
And finally, to farewell 2020, guests are invited to celebrate and count down to 2021 in the luxury of The St. Regis Bar on New Year's Eve amongst the classic jazz vibe and live entertainment.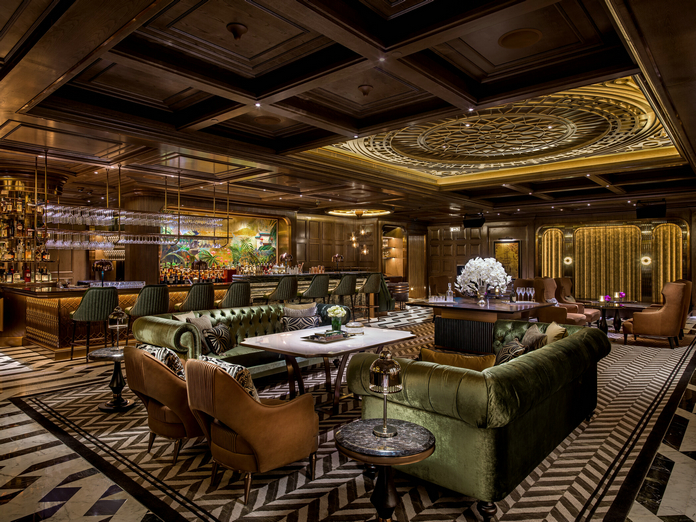 "欢庆时刻,尽在瑞吉酒店"住宿套票预订日期由即日起至2020年12月27日,入住日期由2020年11月26日至2020年12月30日,精选礼遇包括:
'Celebrate Exquisitely at St. Regis' stay package is available to book from now until 27th December, 2020 and stay from 26th November, 2020 until 30th December, 2020, which includes:
---
澳门瑞吉酒店
The St. Regis, Macau
Tel: +853 – 2882 8898
stregisbar.macao@stregis.com