---
夜暮笼罩静深邃,星烁月明伴风随。
星河交汇生光辉,五谷丰登庆秋节。
闪烁星光之传奇,阖家团圆共叙情。
星月系列
The night sky is a picture of unity and togetherness.
The brilliance of the moon interwoven with a sea of stars, illuminating Autumn's precious bounty as never before.
Share the wonder of the stars and reconnect with family this Mid-Autumn.
The Constellation Collection.
---
闪烁星光之传奇,阖家团圆共叙情。又到一年中秋时,广州香格里拉大酒店以星、月元素为灵感,推出13款星月系列月饼礼盒及礼篮,在您传递节日祝福的同时彰显高贵的品味。
In the Mid-Autumn Festival, Shangri-La Guangzhou, inspired by the elements of stars and moons, launched 13 mooncakes gift boxes and baskets in the series, which show your noble taste while conveying festive blessings.
以下是为您精心挑选的月饼礼盒及礼篮:
Here is the highly recommended mooncakes:
金星 • 月 Autumn Gold Mooncake RMB198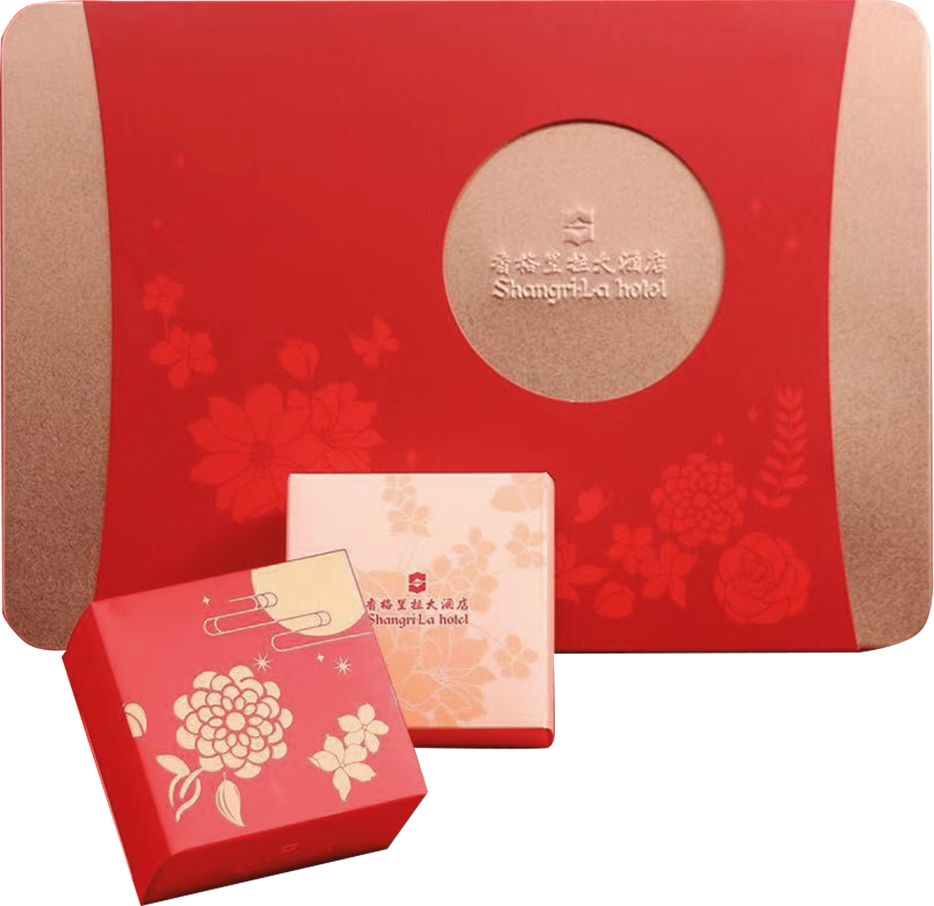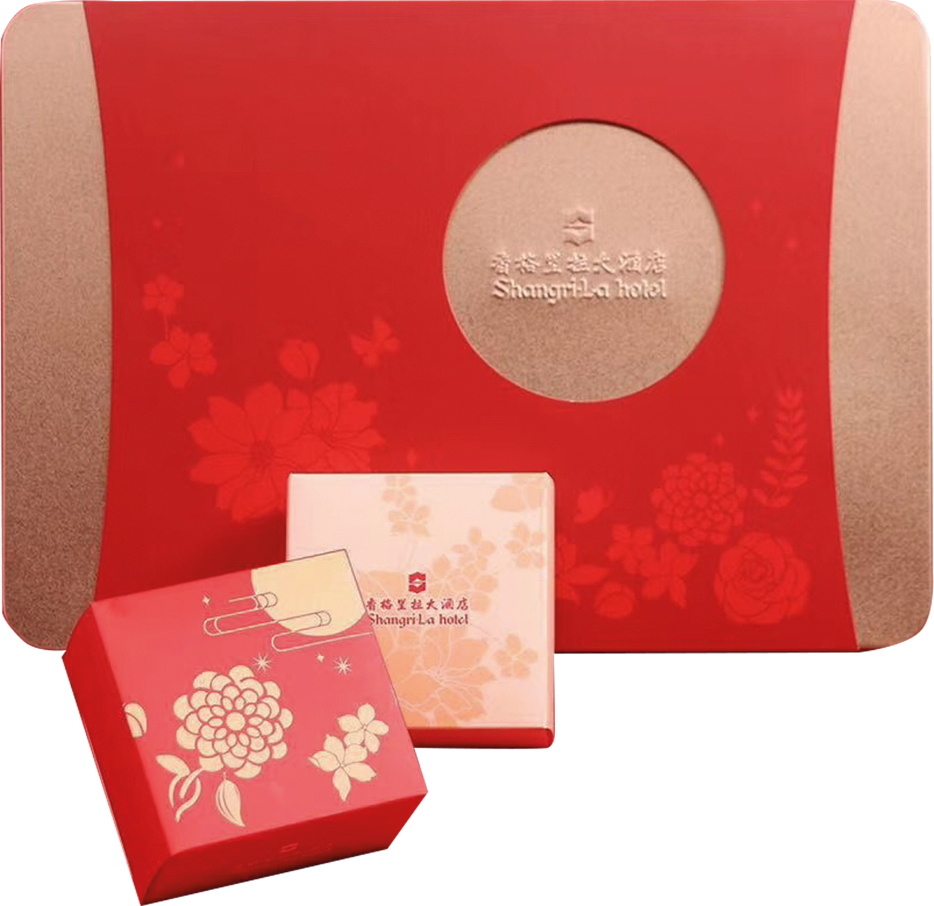 白莲蓉蛋黄月饼(2枚) White Lotus Seed Paste with Egg Yolk (2 pieces) 60克g
红豆沙月饼(4枚) Red Bean Paste (4 pieces) 60克g
*与同事分享珍贵节庆时光
* Delicate treats for colleagues
繁星 • 月 Autumn Celebration Mooncake RMB598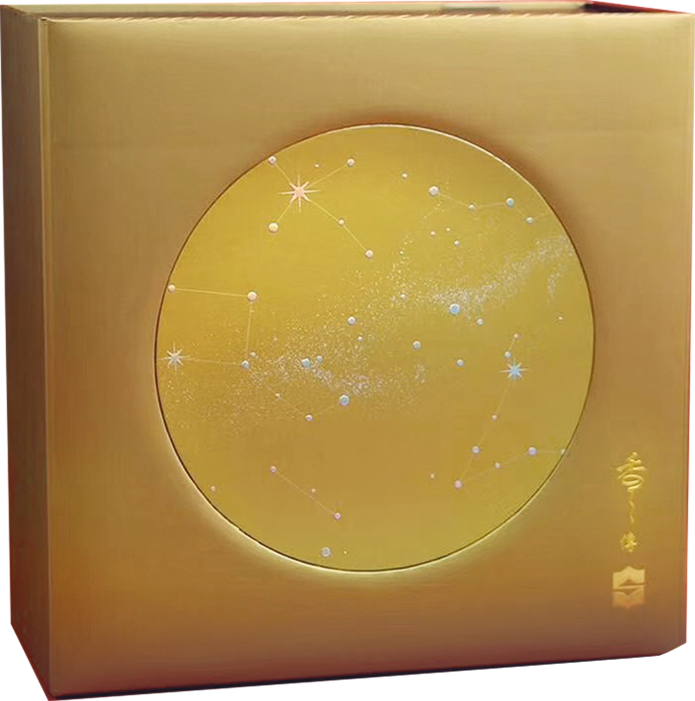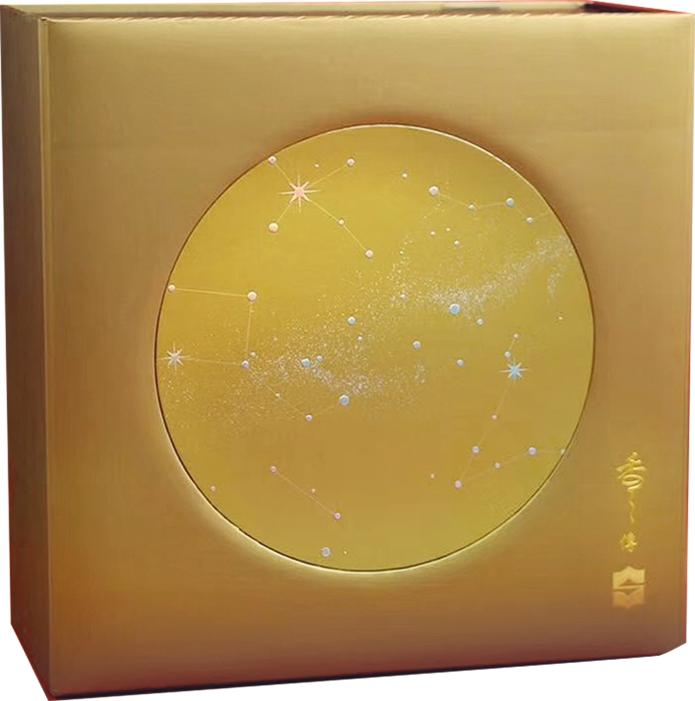 双黄白莲蓉月饼(2枚)White Lotus Seed Paste with Double Egg Yolk (2 pieces)
XO干贝月饼(2枚)XO Sauce and Dried Scallop (2 pieces)
松露培根(2枚)Truffle and Bacon Paste (2 pieces)
香辣牛肉(2枚)Spicy Beef (2 pieces)
红豆沙月饼(2枚)Red Bean Paste (2 pieces)
*包含一张价格RMB100元餐饮代金券或一张价格100元健体中心单日通票代金券
*Includes one RMB100 food and beverage voucher or one RMB100 Health Club one-day pass
*商务礼赠上佳之选
*Superior gift for corporate and business partners
财星 • 月礼篮 Premium Hamper RMB1,388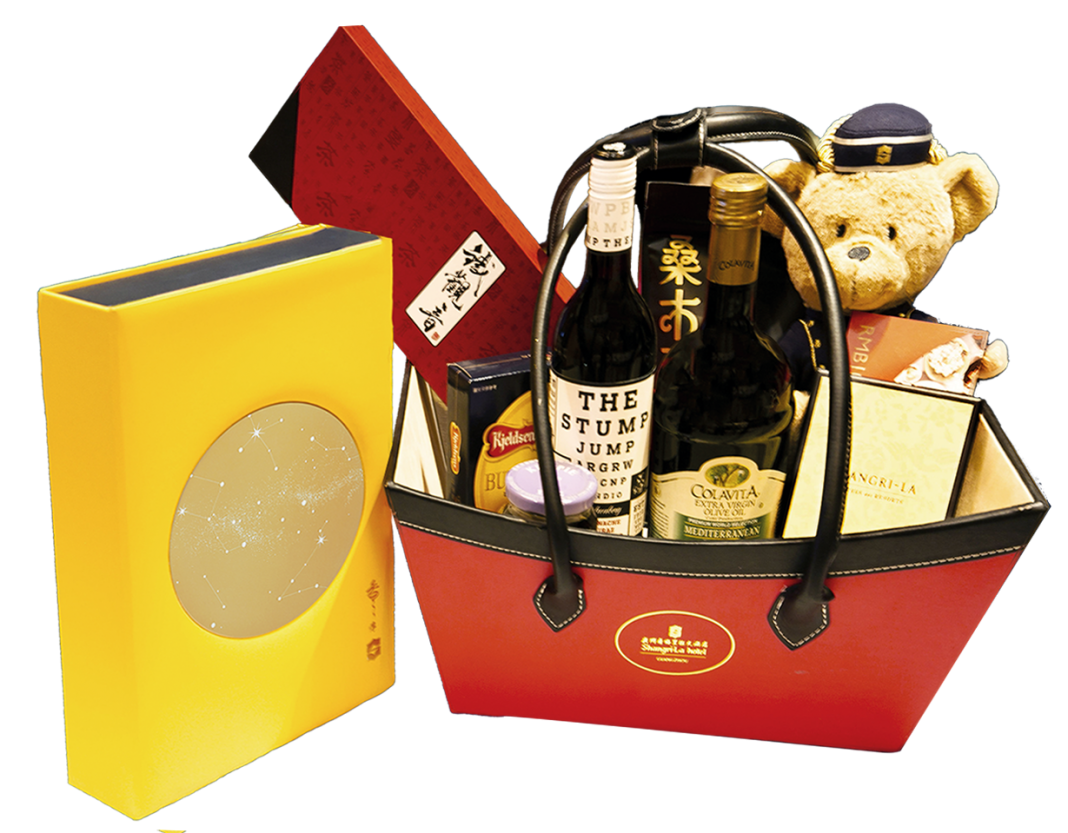 "瑞星•月"月饼、精选铁观音、黛伦堡犁跃混酿红葡萄酒、橄榄油、云南桑木耳、蓝莓酱、小熊玩偶、曲奇、香格里拉经典香薰(80ml)、一只手工礼蓝
'Autumn Auspicious' Mooncake, Tie Guan Yin Tea, The Stump Jump Red Wine, d'Arenberg, Olive Oil, Dried Fungus, Wild Blueberry Fruit Jam, Bear Mascot, Cookies, Shangri-La Signature Reed Diffuser (80 ml), One Handmade Basket
*包含一张价格RMB100元餐饮代金券
*Includes one RMB100 food and beverage voucher
*经典奢华礼赠佳选
*A classic and premium gift for in-season festival appreciation
帝星 • 月礼篮 Elite Hamper RMB2,388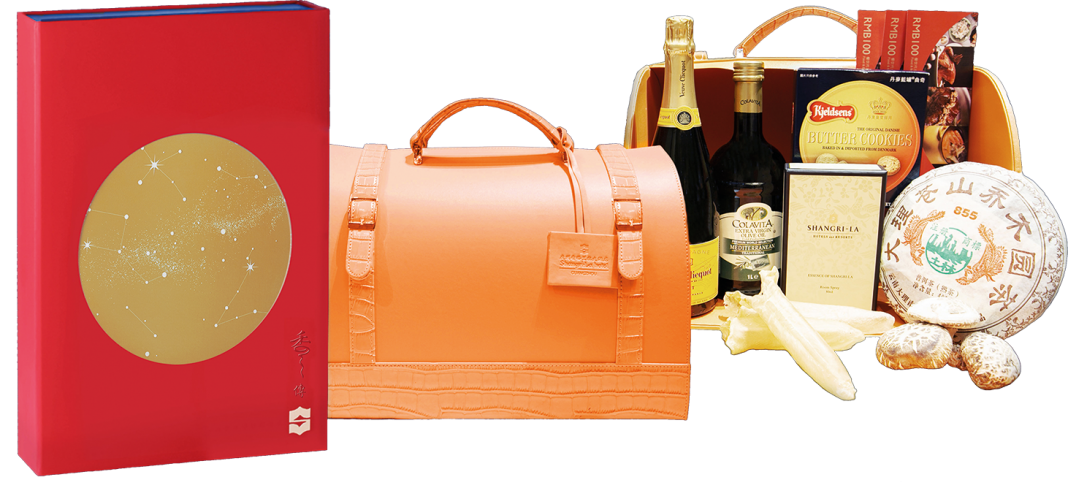 "耀星•月"月饼、精选十年陈普茶叶、凯歌皇牌干型香槟、橄榄油、优选果仁、曲奇、花胶筒、花菇、香格里拉经典香薰(80ml)、一只手工缝制礼篮
'Autumn Passion' Mooncake, Selected 10-year Pu'er Tea Leaves, Veuve Clicquot Ponsardin, Yellow Label, Brut, Champagne, Olive Oil, Mixed Nuts, Cookies, Dried Fish Maw, Dried Mushroom, Shangri-La Signature Reed Diffuser (80 ml), One Custom Handmade Bag
*包含三张价格RMB100元餐饮代金券
*Includes three RMB100 food and beverage vouchers
*时尚奢华商务礼选
*A trendy and premium gift for corporate and business partners
---
预订电话:(86 20) 8917 6813
预定链接:http://assist.iwide.cn/index.php/topic/topic/index?topic_id=9453&id=a544172557
地址:广州市海珠区会展东路1号