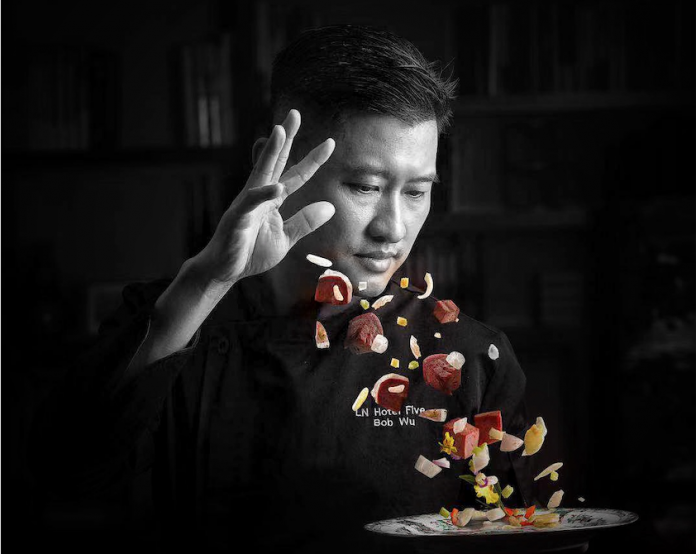 与广州岭南五号酒店的结缘之路
History with Guangzhou LN Hotel Five
吴家泉师傅是从2015年3月1日加入广州岭南五号酒店的,作为土生土长的广州人,泉哥擅长烹饪粤菜,拥有超过三十年经验。在中国,自古便有"食在广州"的俗语,南粤饮食文化丰富深厚且历史悠久,对泉哥的影响极深,泉哥自幼便对美食充满兴趣,随后逐渐转变为对烹饪的无比热情。
Master Wu Jiaquan joined the Guangzhou LN Hotel Five on March 1st, 2015. As a native of Guangzhou, he is an expert at cooking Cantonese cuisine and has over 30 years of experience. In China, the expression "eating in Guangzhou" has existed since ancient times. Southern Guangdong has a long and profound culinary tradition which has had a huge influence on Master Wu. He has been interested in eating delicious food since he was a kid, and as he grew up, he became extremely passionate for cooking.
"五号茶居"的出品标准
Standard of "Tea 5"
入行超过三十年的泉哥已经把厨艺磨炼的炉火纯青,各式调味方法信手拈来,除了承袭传统,他从未停止过创新,在泉哥心目中出品标准则是一丝不苟的用心做好每一道菜。
With his 30 years of experience, Master Wu has perfected his culinary skills and can use a variety of seasoning methods in a flexible way. He insists on innovation without deviating from tradition. For him, the highest standard is being scrupulous about every detail of his food.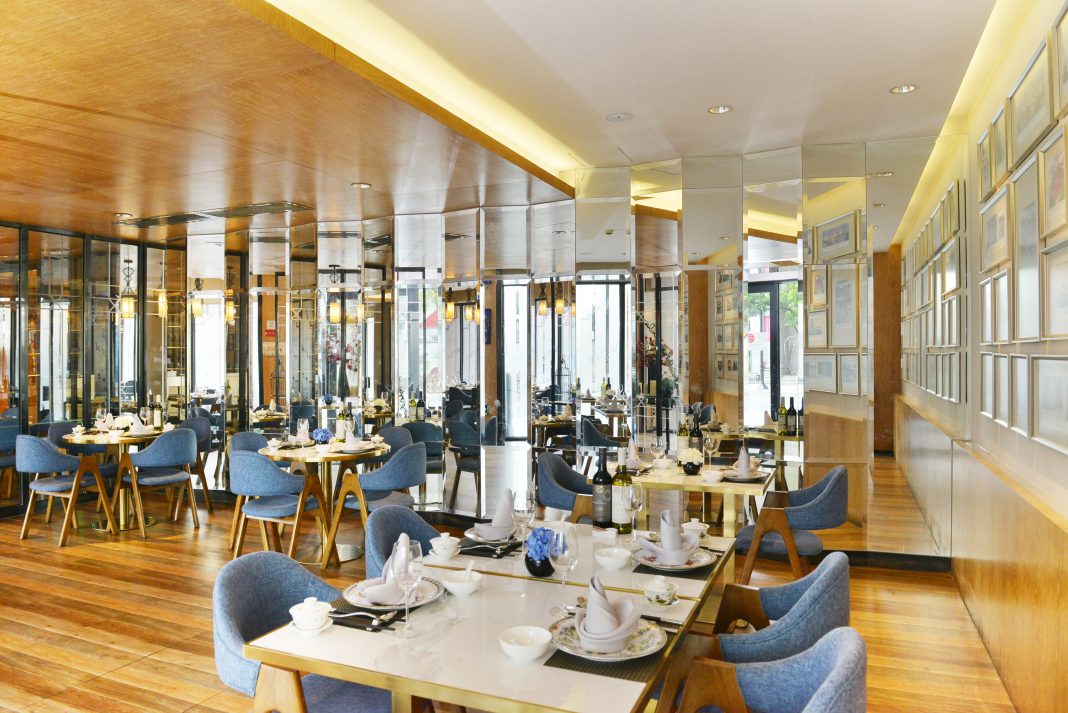 南北相融
Integration of Northern and Southern Cuisine
泉哥的烹调的特点是能够巧妙的运用南北菜的闪光点,与经典粤菜相融,让客人品味传统粤菜的跳跃潮流。白胡椒鸡这道菜是五号茶居的招牌之一,清远鸡以放养而闻名,这种饲养方式能保证其有充足的运动,因此清远鸡的肉质品尝起来更加鲜甜,皮爽肉滑,而且只选取鸡腿去骨切球状,口感丰盈而不腻。做这道菜的时候泉哥在传统的粤式沙锅白胡椒鱼头的做法上,创新将腌好的白胡椒鸡腿肉,运用煎锅不放一滴油生煎至外脆肉嫩带汁,白胡椒的辛辣,令鸡肉更皮脆肉嫩,焦香诱人,回味无穷。
Master Wu is an expert at integrating northern and southern cuisines with classic Cantonese cuisine, so that guests can savor the genuine traditional flavors of Guangdong. White Pepper Chicken is one of the specialties at Tea 5. It uses Qingyuan chicken as a basis. This type of chicken is bred in the wild to improve its taste, making it sweet and tender as it gets enough physical exercise. When cooking, the chef will first remove the bones from the chicken legs and then chop the meat into small balls, giving a mild yet pleasant flavor. Master Wu uses the traditional culinary skills for cooking the Cantonese white pepper fish head casserole. Based on these methods, Master Wu came up with some innovations by frying the pickled white pepper chicken legs in a frying pan without using any oil until they become crispy, tender and juicy. The spicy taste of the white pepper makes the meat even more crispy and tender, and customers can enjoy a delicious aftertaste.
粤菜的精髓
Essence of Cantonese Cuisine
泉哥说:"尊重食材的特性,用好的原材料配上简单的作法,把握火候,感受他们在不同烹饪手法下的细微之处才能做出正宗的粤菜"在泉哥的心目中,"尊重食材、感受食材"是粤菜的精髓。
Master Wu said: "Respect the characteristics of your ingredients. Cook in a simple manner with the best raw materials. Control the cooking temperature. Learn how cooking masters adopt different culinary skills with subtle differences. Only in this way can we cook genuine Cantonese cuisine." In his mind, "respecting and feeling the ingredients" is the essence of Cantonese cuisine.
泉哥认为一道好的粤菜,是有生命力的,菜品上台后能带给食客视觉、香味上的吸引,马上品尝,嚼着回味,仍然有寻味的触动,再夹一筷子,再细细品尝并点头,放下筷子拍掌,好的厨师就要有这样的追求,做出有灵魂的菜品。
Master Wu thinks that a good Cantonese dish has vitality. It should attract the diner's sense of smell and vision after it is served, so that customers will want to taste it immediately and then be led up to meaningful aftertastes. People will then want to eat some more and savor the details of the flavors. Finally, the customers will want to applaud the chef for his consummate culinary skills. A good cook should have such an ambition, and cook dishes with genuine soul.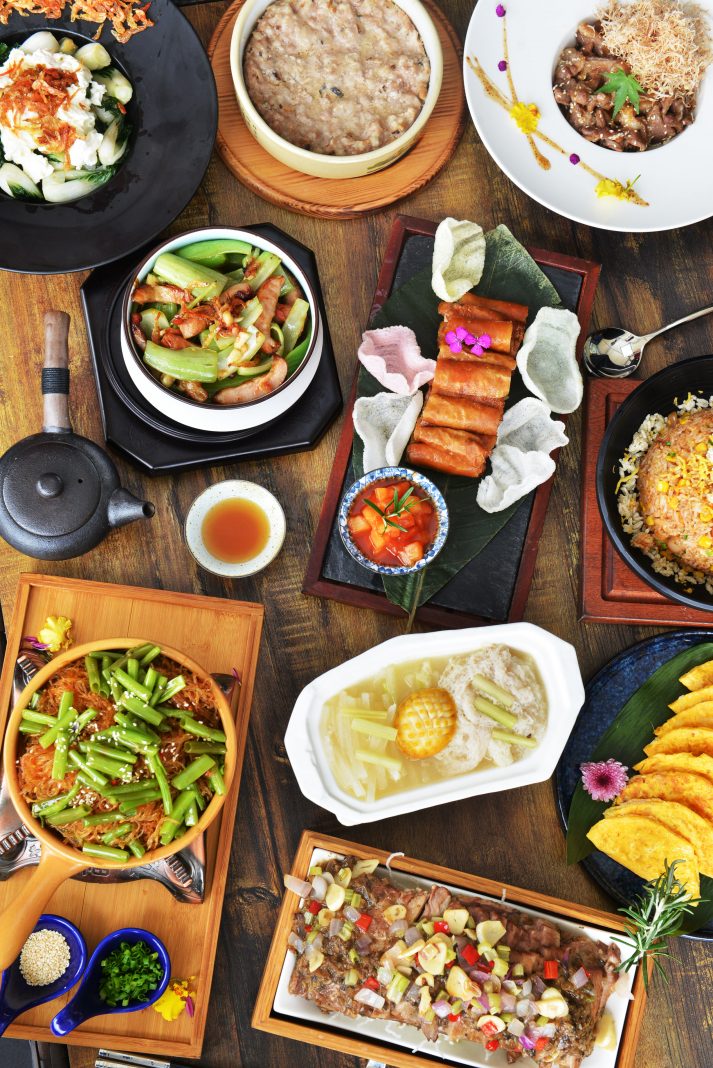 传统与创新
Tradition vs. Innovation
把粤菜的根留住,把粤菜对物料的精心选择,保留到极至再进行独特腌制,像时尚搭配师一样,装点的更潮流,在食客进食的时候更方便更人性化,追求细节上的感观和享受,他对食材的独特见解及处理手法,成就他与众不同的风采。
Adhere to traditional Cantonese cuisine, carefully select ingredients, pickle them in a unique way, decorate the dishes to make them more attractive, make it more convenient and pleasant for diners, and make the dishes into a veritable feast for the eyes. Thanks to his unique understanding and handling of ingredients, Mr. Wu has now become such a distinctive master chef.