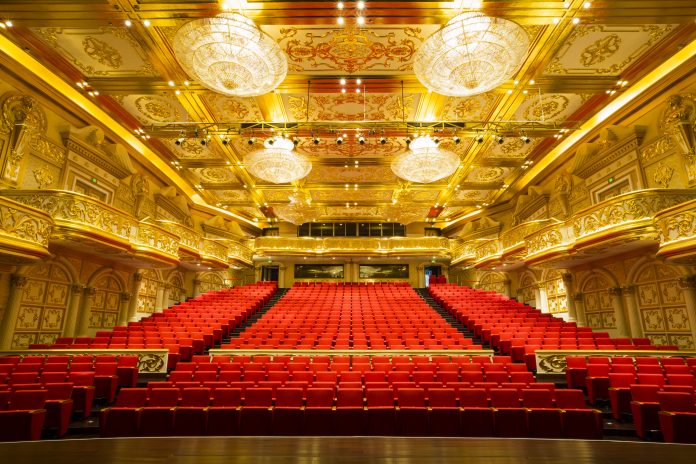 李真,珠海华发中演大剧院副总经理 – Jane Lee, Vice General Manager, Zhuhai Huafa & CPAA Grand Theatre.
DB:请问您在珠海华发中演大剧院工作了多长时间?How long have you been with Zhuhai Huafa & CPAA Grand Theatre?
目前才来两个月。不过之前从事演出行业已经9年了。
Currently speaking, I have been working here for almost two months, but I have been in this industry for more than 9 years.
DB:您最喜欢目前工作的哪个部分?What's your favourite part of doing this job?
演出现场的话最喜欢的就是观众席灯变暗,演出开始的瞬间,及最后演出结束,谢幕时观众鼓掌的时候。演出开始带给我的是兴奋和期待,因为即将带着观众进入一个未知的探险旅程;结束时看到观众对演出的肯定,就感到一种深深的成就感了。同时,在接到一个好的项目时,如何与团队一起策划不同的亮点传达给观众,并打动观众走进剧场对我来说是很有趣的挑战和经历。
I enjoy the moment when the light turns off as the performance starts as well as the moment when the show ends and the applause thunders. The beginning of the performance brings me excitement and expectations because it is about to take the audience on an unknown adventure. When the show draws a close, I feel proud as the audience feel satisfied with the show. Also, it will be challenging and interesting to me if we could work out some creative ideas on a new project that influence the audience.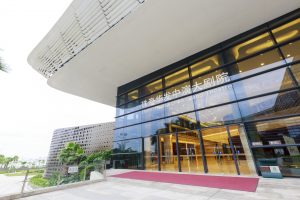 DB:珠海华发中演大剧院是如何为市民筛选国内外优秀的演出?How does Zhuhai Huafa & CPAA Grand Theatre search and select high-quality performances for the audience?
中演在业内是做演出的龙头企业,有六十多年的经验了,所以拥有的资源里无论是国际的还是国内的都非常丰富。同时,我们会密切关注国际和国内的演出行业动态,保证除了经典的剧目外,也能邀请到最新鲜热辣且受欢迎的演出,并分享给珠海观众。
CPAA is the most famous enterprise in the culture industry, with more than six decades of experiences. We have abundant resources internationally. Meanwhile, we pay close attention to the industry trends. Apart from bringing high quality and well-known performances, we also introduce the latest and the most popular shows to Zhuhai every year.
DB:珠海华发中演大剧院与其他歌剧院的区别是什么?华发中演的核心优势是什么?How does Zhuhai Huafa & CPAA Grand Theatre distinguish itself from other opera houses? What are your key advantages?
珠海华发中演大剧院和其他歌剧院的最大区别就是我们不局限于某一种艺术形式,不是说歌剧院就只做歌剧。相反,因为我们有两个剧场,剧院厅功能会更综合一些,无论话剧、舞蹈、戏曲、音乐剧、现场秀、音乐会等,我们都会安排上演。莫扎特音乐厅比较专业,对于室内乐、交响乐、管弦乐等音乐类项目,在此上演能给观众带来非常好的视听效果。除此之外,我们对演出项目的筛选非常严格,所以在珠海华发中演大剧院上演的都是高品质、好口碑、有保证的高水平节目。
The biggest difference between Zhuhai Huafa & CPAA Grand Theatre and other opera houses is that we don't limit to one specific kind of art performance.The theatre hall performs comprehensive art form which includes drama, dance, opera, musical, live show concert, etc. The other Mozart Concert Hall is more professional in chamber music, symphony and orchestral music, which delivers the best experience to the audience. Besides, we are strict in selecting content in order to provide the most popular and high reputation shows to our audiences.
华发中演的核心优势就是我们是真正做演出内容和运营的专业团队。中演在演出行业的专业性和知名度,结合华发在运营和品牌方面的专业度,华发中演大剧院从演出内容到营销品牌、艺术教育及剧场服务等方面的一体化及专业度都非常高。
Our key strength lies in our professionalism. We are the professional planner and operator in delivering the best performances to our audiences. Combined with a good reputation, we do our best to guarantee the quality of the content and to promote our brand, art education and theatre service.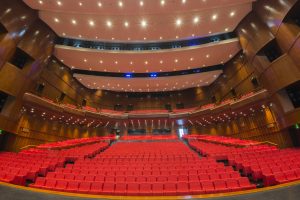 DB:珠海华发中演大剧院的未来发展策略是什么?What is the future strategy for Zhuhai Huafa & CPAA Grand Theatre?
未来华发中演大剧院除了立足于优质的演出内容、高端的剧场服务、丰富的艺术教育及活动之外,我们还将打造粤港澳的原创艺术制作基地,发挥珠海独特的地理优势,联动港澳台地区的演艺资源,推出"华发中演出品"的系列项目。同时,对青年艺术家的培养,也会成为我们作为原创艺术制作基地的一个重要发展部分。另外,2016年珠海华发中演大剧院加入了"丝绸之路——国际剧院联盟",未来,剧院将用更加国际化的视角,通过加强与国际优秀剧院及演艺团体的交流,将"华发中演出品"的项目推向更多的国际平台。
In future, Zhuhai Huafa & CPAA Grand Theatre will not only focus on providing high-quality content, theatre services and art education and events but also by working with Hong Kong, Macau and Taiwan, establish an original production basis here. At the same time, we will encourage the cultivation of young artists. In addition, Zhuhai Huafa & CPAA Grand Theatre joined the "Silk Roads – International Theatre Alliances" in 2016, which gives us more international perspectives and opportunities. This also helps us to strengthen the communication with remarkable international theatres and performance groups and allows us to display our own productions in larger cultural exchange platforms.
DB:我们能从什么渠道了解更多'珠海华发中演大剧院'?Where can we get more information about 'Zhuhai Huafa & CPAA Grand Theatre'?
微信公众号 WeChat Account:
珠海华发中演大剧院

微博 Weibo:珠海华发中演大剧院
官方网站 Website