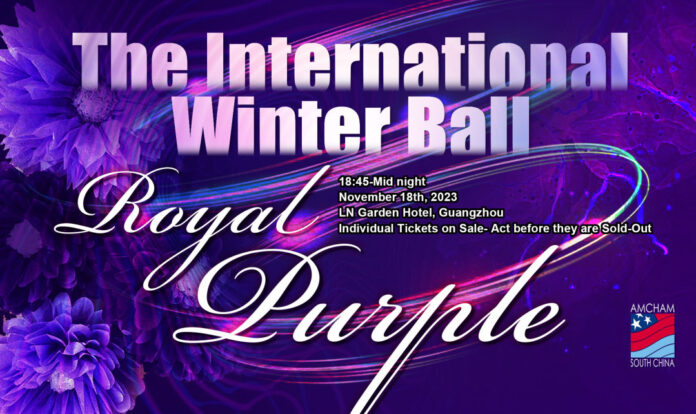 Royal Purple theme for AmCham South China's Winter Ball 2023 is a tribute to timeless elegance and prestige. Purple, historically linked to nobility and luxury, sets the stage for an opulent and regal evening. As you step into this enchanting world, immerse yourself in an ambiance fit for royalty. The deep, rich hues evoke a sense of grandeur and sophistication, inviting you to embrace your inner monarch. Join us for a night where elegance reigns supreme, and experience a touch of timeless beauty in the modern world.
What's Winter Ball?
Over 20 years the Most Glamorous Event of the Year
Over 500 Well-Dressed Who-Is Who of South China C-Suite Executives
Over 1,000,000 RMB in Door Prizes
Dozens of Senior Government Officials
Over 40 Consuls General of Foreign Countries
All-Night Music, Fine Wines and Drinks, great food
Fabulous Bands, DJ, Dance till you drop
Showcase your business to those who count
Be there, Be Seen, Be an Elite and Be a Superstar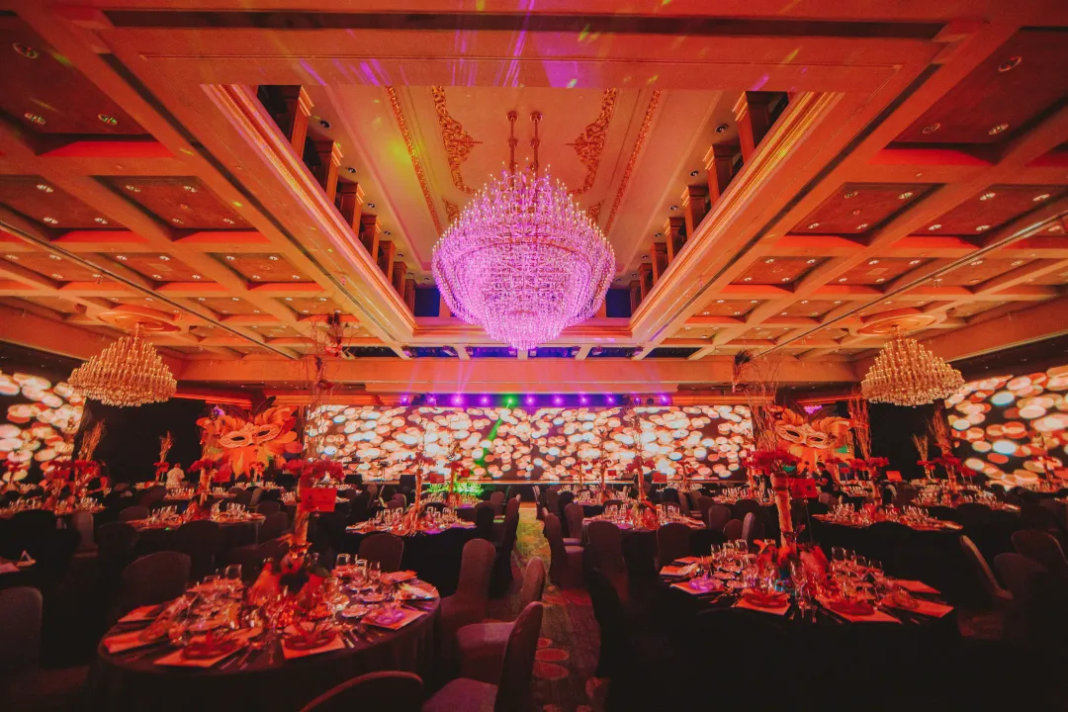 Winter Ball's History
Since 2006, we have launched different themes in each year…
2006 "Rock & Roll"
2007 "Disco Fever"
…
2019 "Love and Peace"
2020 "Hope"
2021 "A Night of Rock"
What's Next?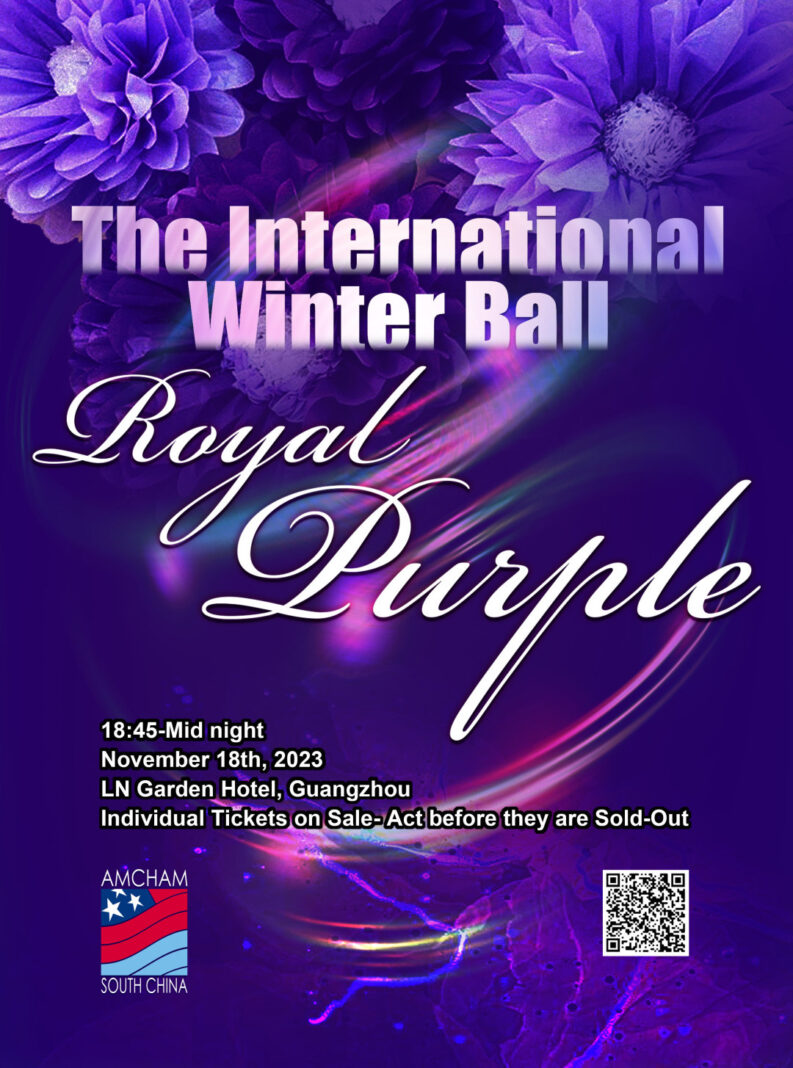 Time:November 18(Saturday), 2023
2023年11月18日
Venue:LN Garden, Guangzhou
广州花园酒店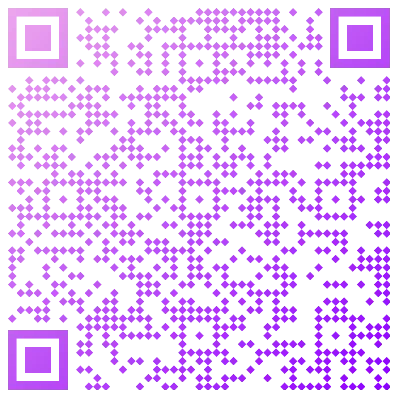 扫码参与赞助和购票
Mark your calendar
Make sure you are not left out!
Sponsor Opportunities Open Now!
Please contact AmCham event department for more details:
Ms. Charlene Chen/Ms. Joyce Hu
schen@amcham-southchina.org/jhu@amcham-southchina.org
Tel: (86 20) 8335 1476 Extension 33/20
Big Thanks to Our Great Sponsors