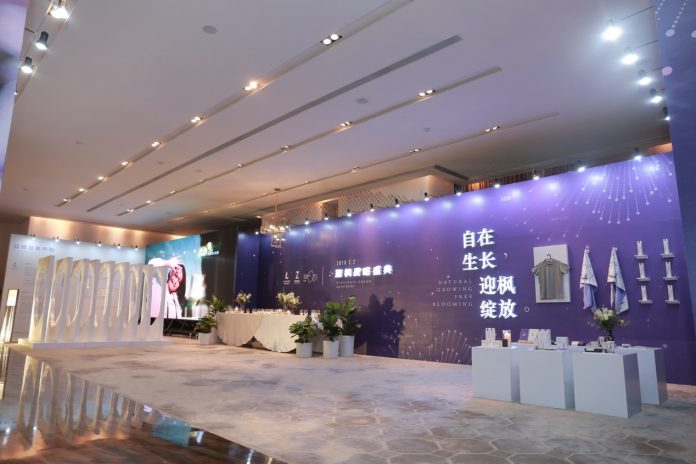 Earlier this month, the 2018 Lavande Hotels Strategic Grand Ceremony was held in Guangzhou to celebrate the remarkable achievements of Lavande Hotels in the past few years. Over 40 senior media professionals, KOLs and over 50 senior investors from across China attended the ceremony and witnessed the launch of "Fontaine", a brand new up-scale hotel brand by Lavande Hotels. The Zhenlv Award host by Tencent Guangdong and KuaiBao by Tencent also graced the ceremony with their presence and granted an award to Lavande Hotels and its team. Last year, through mining of big data in the industry, based on consumer response, brand volume on media and other factors, the appraisal panel of the Zhenlv Award saw the growth of Lavande Hotels and determined its qualification for the award.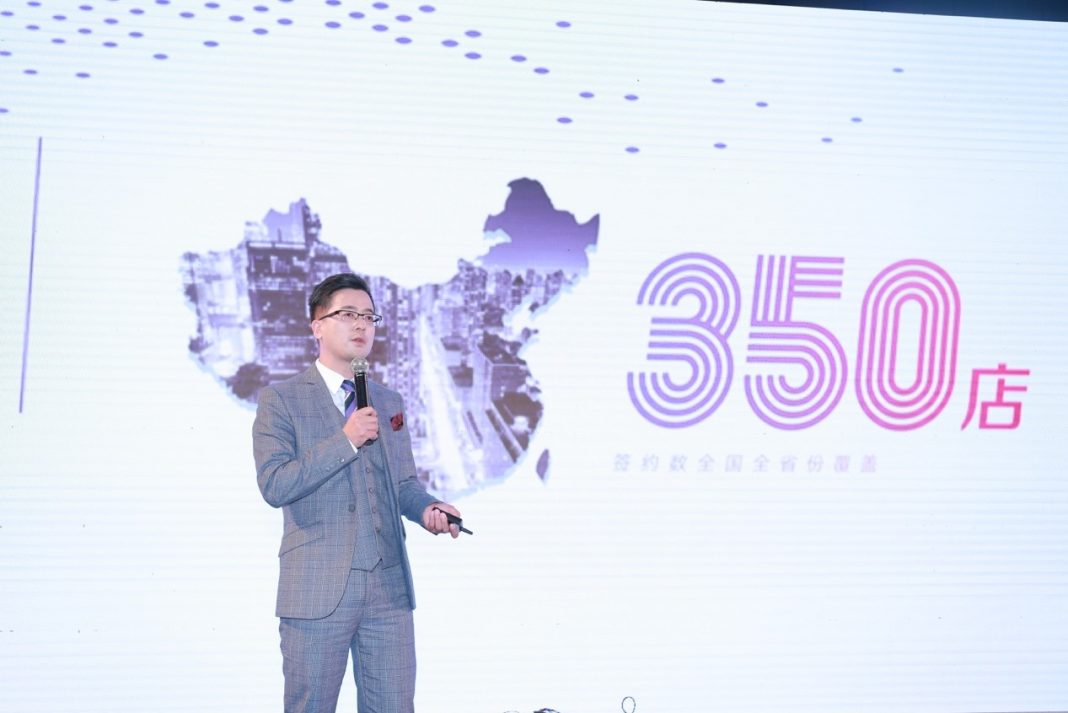 Blooming into prominence at a good time With the rapid growth of the new middle class in China, mid-scale hotels have been on a popular roll and influenced not only in the first-tier cities but also in the second-tier and third-tier cities, indicating consumer recognition of mid-scale hotels. In this delightful mid-scale market, Lavande Hotels has grown into full bloom under its brand philosophy – " More comfortable ". Take a look at its operational performance report: more than 300 outlets have opened in 150 cities in all provinces across China, covering all first-tier and second-tier cities. At present, Lavande Hotels has over 2 million followers on its WeChat account. Among the 300 operating Lavande Hotels outlets, the ones in the core areas of first-tier and second-tier cities have an occupancy rate of 100%, such as Lavande Hotels Guangzhou Grandview Mall and Lavande Hotels Beijing Zhongguancun Renmin University of China. RevPar of the full-fledged ones in the core areas of first-tier cities can reach RMB 400 and above, with Lavande Hotel Beijing Zhongguancun Renmin University of China exceeding RMB 500 all year around and Lavande Hotels Guangzhou Grandview Mall exceeding RMB 450. Basically, return on investment is achievable within two years.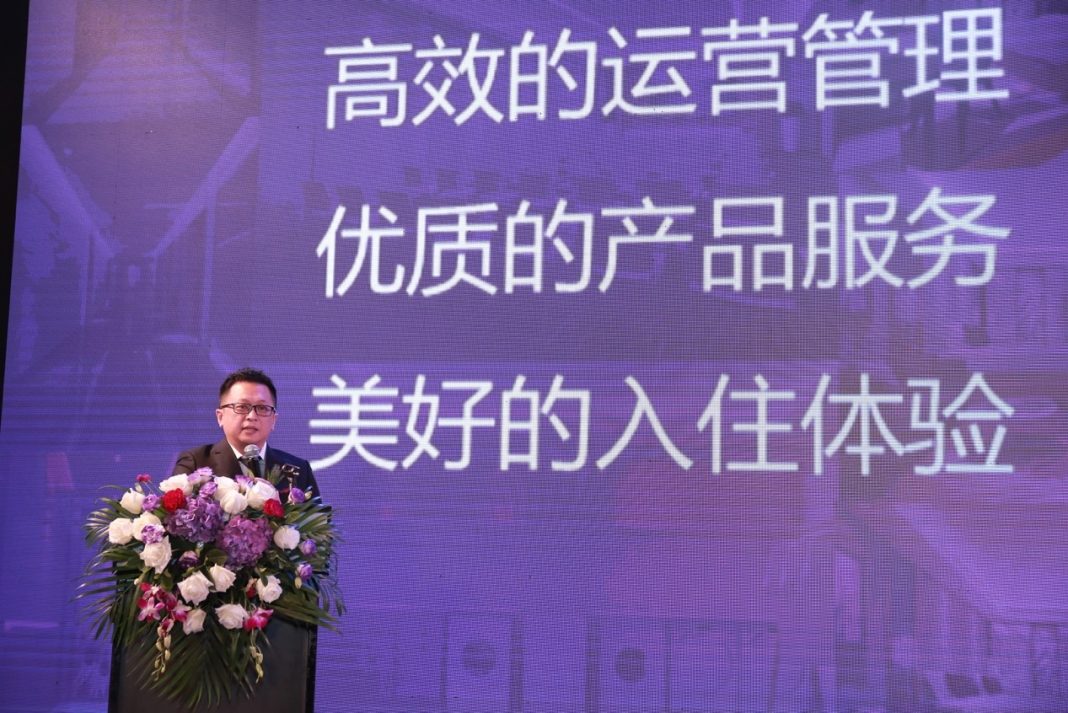 Irresistible momentum carves out a way While enjoying market recognition, Lavande Hotels has long been a trustworthy choice for investors. In 2017, at the speed of one project signed every 3 days, Lavande Hotels created a stunning record of signing over 650 outlets in the domestic market. In 2018, in order to enhance customer experience, the Lavande team is set to continue to improve products to differentiate the brand, comb through and innovate management procedures, comprehend consumers' experience with the help of more systematic methods, and carry out intensified product development and systemic intelligent upgrade. As mini programs are all the rage, the Lavande team goes with the tide. To deepen customer experience, it has created Lavande Butler whereby customers can conduct real-time online interaction with hotel staff, and the system will record all their demands and promptly remind the staff to complete related services. Currently, the Lavande Butler is in the trial operation phase, and semantic analysis will be conducted later to examine customer satisfaction and other demands so as to further enhance customer experience. How to attract consumers in more aspects so they'll spend more time and cost in experiencing the hotel's diversity, and how to enhance consumer willingness to pay, have become the subjects calling for unceasing exploration of Lavande Hotels. The Lavande team has always sincerely considered investors as partners. To achieve timely information synchronization for the three parties – investors, customers and the enterprise, Lavande Hotels created an investor enterprise account to make communication more effective and management more transparent. Moreover, in 2018, Lavande Hotels launched the "Sky Eye" task interactive system, which is a major breakthrough in chain management. Through the system, point-to-point release, execution and feedback of tasks at all levels are feasible. In later periods, the system's function of revenue management will be developed. Thus, a hotel outlet can receive timely and scientific instructions for daily management, room rate regulation, etc., and accurately determine the most suitable prices during varied periods to which consumers are willing to pay. In this way, the earnings cycle will be shortened, the operation and management efficiency will be enhanced, and customer experience will be more focused on. Apart from constant innovations of the platform, Lavande Hotels and ZMAX Hotels have reported RevPar increasing for three years in a row, with their outlets seeing continued rise in profits. Constant investment in brand marketing paves the way for the proportion of reservations made through the direct channel increasing continuously, which reached 62% in 2017. Meanwhile, the proportion of reservations made through OTA is declining, greatly reducing the commission costs for the outlets.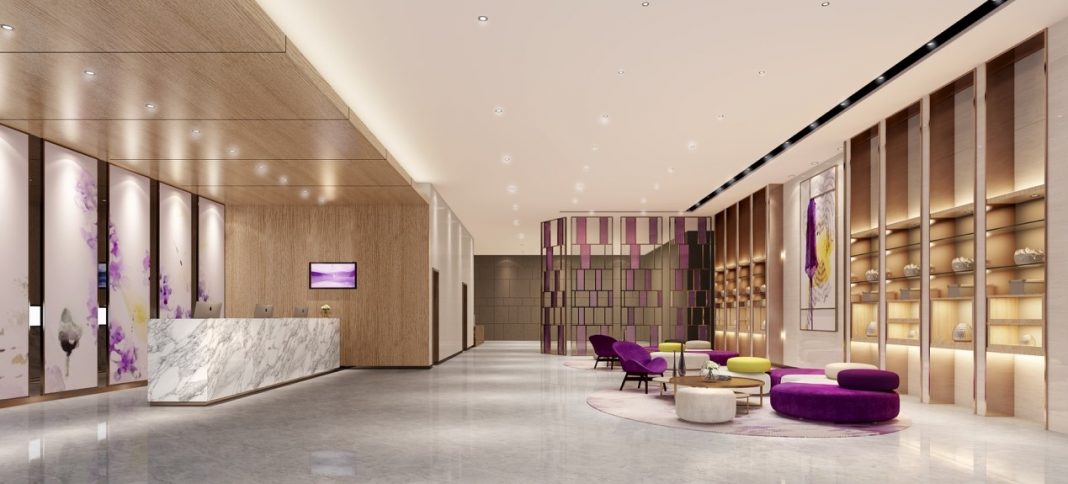 2018, Lavande Hotels along with you Nowadays, most people hold the notion of consumption: "Be kind to yourself. Never compromise." Nevertheless, the market is packed with low-grade consumption and also high-grade consumption. With the help of Internet technology and high accessibility of information, consumers have become more and more rational. Therefore, to launch hotel products – which are brand-featured and also marketable – has become a challenge for Lavande Hotels. By the end of 2017, Lavande Hotels upgraded itself and released Lavande Hotels 2.0, making inroads into the mid-end hotel market with more affection and indulgence. To meet middle-class consumers who have developed increasingly fastidious view of aesthetics, Lavande Hotels is set to obtain a firm foothold for the brand in some major cities where its development resources will be emphatically invested in 2018. Apart from Lavande Hotels, the Lavande team also work for ZMAX Hotels, a brand for varied niches, which advocates a spanking new notion – "Colorful living". ZMAX Hotels is a stylish hotel brand features intelligent guest rooms, trendy bar and socialization platform, committed to providing more possible travel ways and more fun for tourists who are in pursuit of fashion, sharp personality and good taste. In addition, Fontaine, a brand new high-end hotel brand was launched at the ceremony. Fontaine is named after Fontainebleau which means beautiful fountain in French. The Chinese transliteration of Fontaine implies maple leaf and water. The Chinese characters of Fontaine conjure up a picture in which tourists are enjoying their stay beside an atmospheric river with fountain around. Fontaine is set to meet the demands of customers who favor high-grade consumption, by selecting high-quality properties in core cities and building up the brand elaborately, with strict requirements for hotel locations, property conditions, supporting facilities, etc.