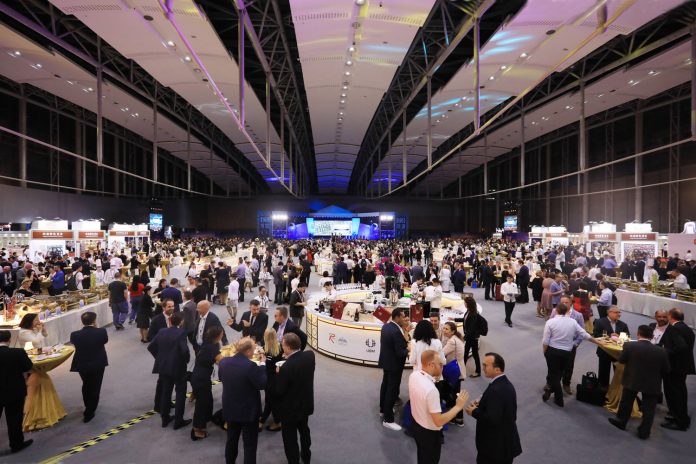 On the eve of September 17th, the LN Garden Hotel, one of the first 5-star luxury hotels in Guangzhou and a city landmark, hosted an extravagant Gala dinner for more than 3000 distinguished guests who participated in the 24th World Route Development Forum held from September 15-17, 2018. With more than 3000 delegates, 130 tourist authorities and 300 airlines representing more than 100 countries, the event presented an unrivaled platform for route development professionals to discuss, develop and plan transportation network strategies.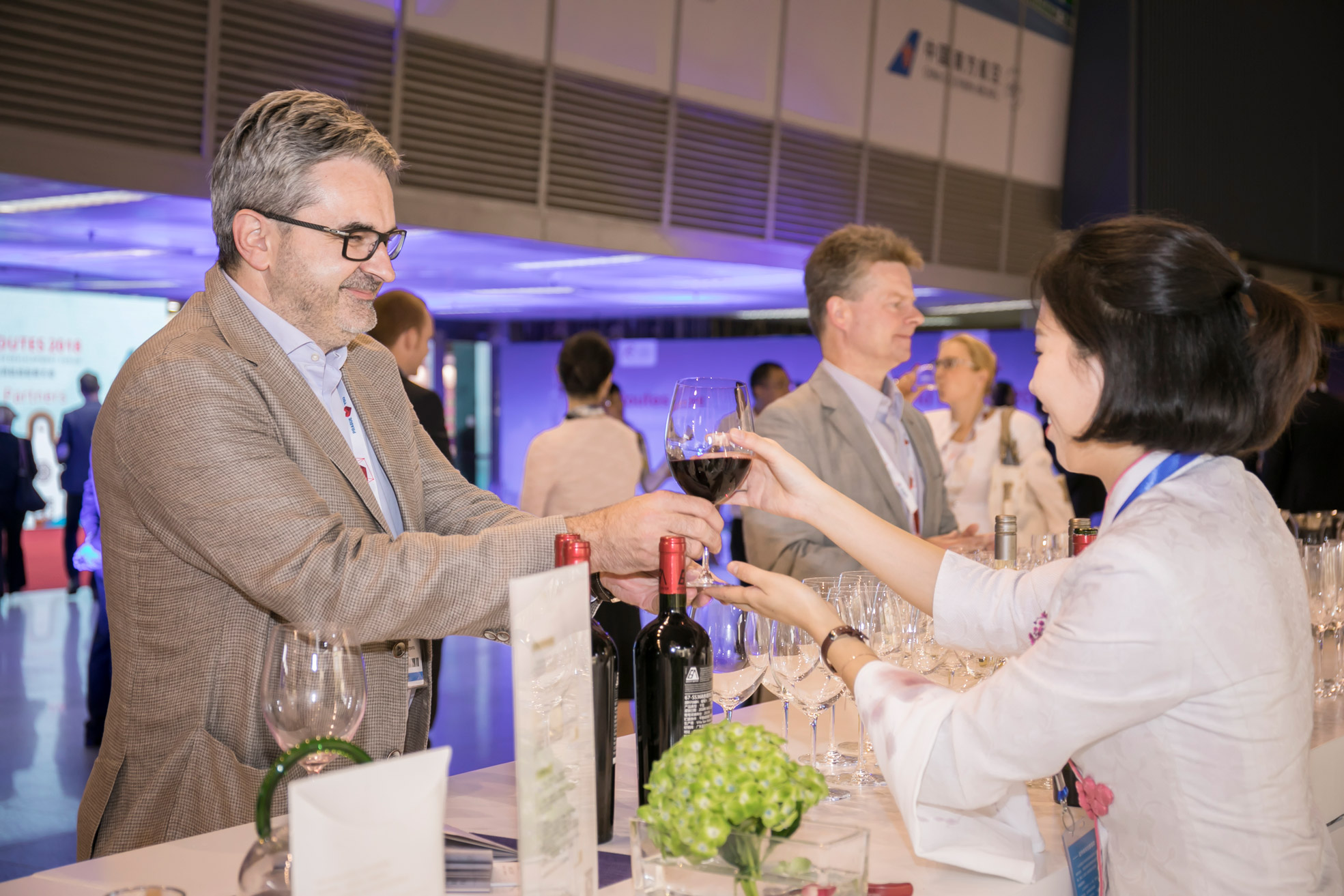 Guangzhou has been a business and cultural hub for centuries, and World Routes served as a platform to help Guangzhou further open its vivid cultural and culinary attributes to the world.  The LN Garden hotel had the great pleasure of executing the Gala dinner for more than 3000 guests from all over the world and welcoming them to the vibrant city of Guangzhou.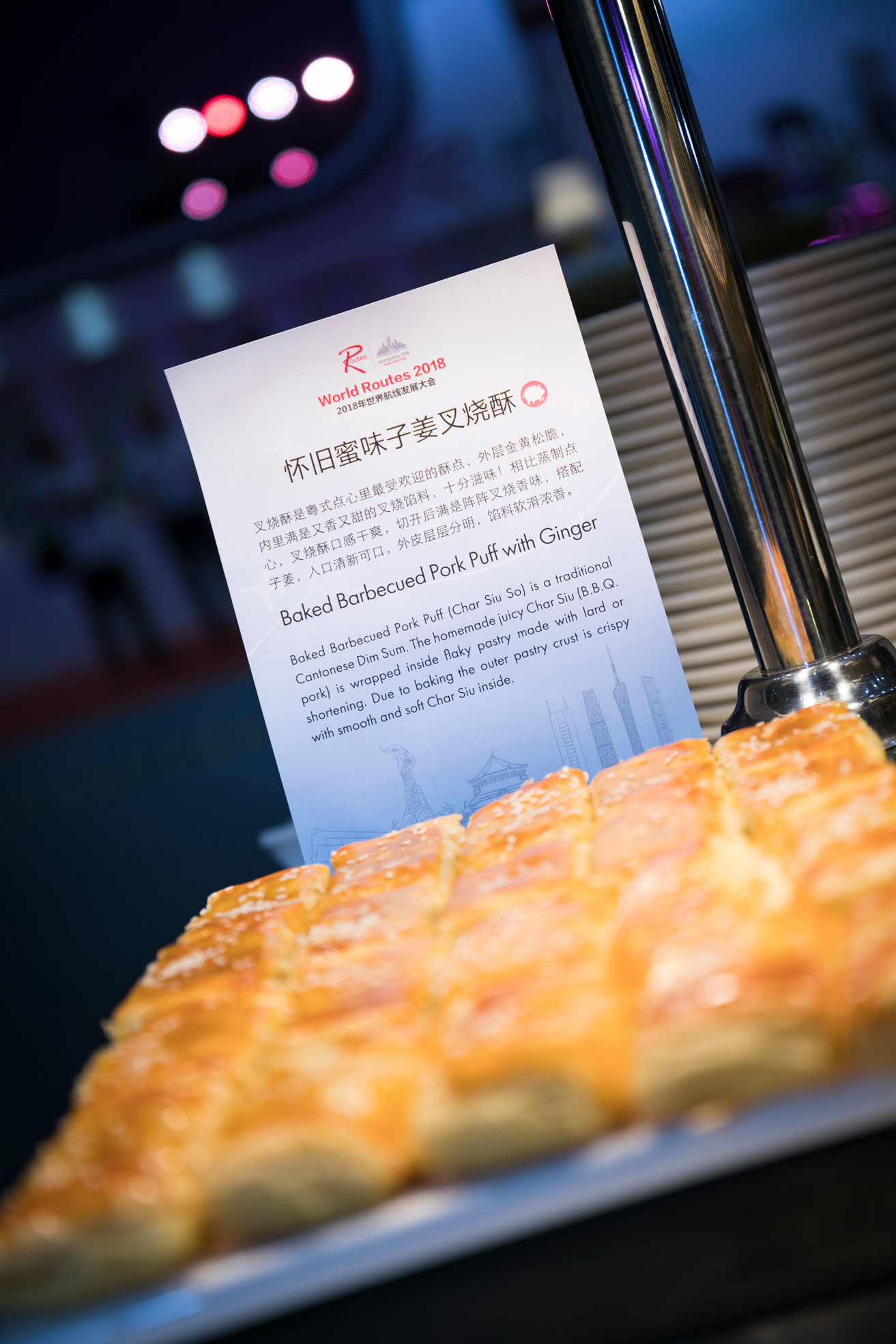 The dinner was hosted at Asia's largest international exhibition center, the Pazhou International Convention and Exhibition center.  A wide range of rich and exquisite Guangdong authentic specialties such as Baked Barbecued Pork Puffs, Braised Chicken with Mushrooms, Wonton noodles were meticulously prepared by the hotel's chef team who carry more than 20 years of culinary experience. The dinner menu was an amalgamation of Chinese and Western cuisine, specially handcrafted for the multi-national delegates. The dishes selected for the menu had either historic importance or a traditional Lingnan cultural trait, such as the Barbecued Pork is a classic Cantonese dish made with homemade traditional sauces. There were also live cooking stations, which gave the guests an interactive visual experience as they witnessed the slicing and dicing of the freshest ingredients being prepared in traditional Cantonese style.  The utmost care was taken by LN Garden Hotel in selecting the highest quality ingredients and having the perfect combination of Lingnan characteristics to present an exquisite gourmet experience.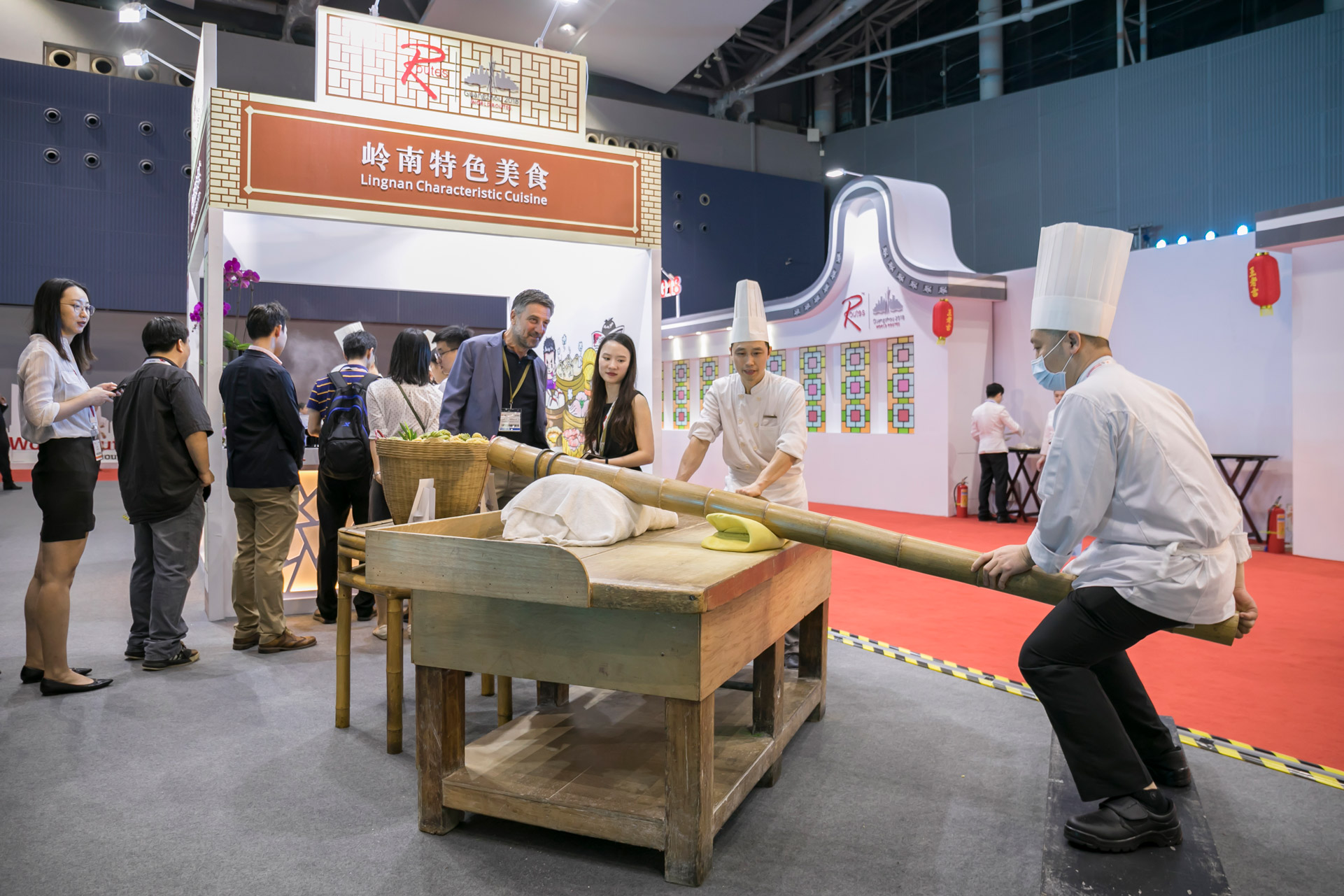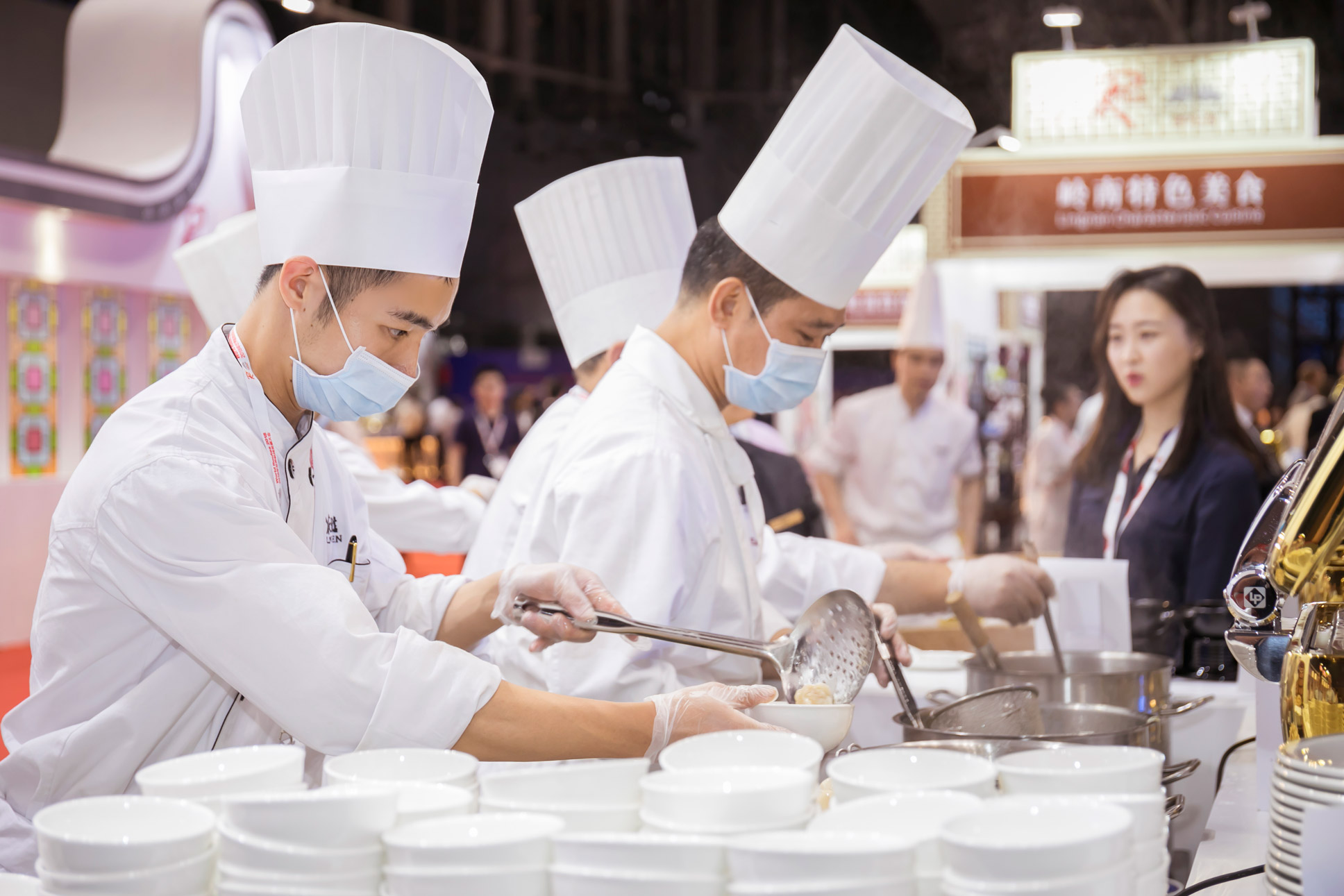 The LN Garden Hotel took this as an opportunity to showcase excellent gourmet dining and superior service, delivered at international first-class standards. Actively approaching the relevant government departments, understanding the event requirements, doing solid field visits, and providing extensive training to more than 800 staff, were the steps taken ahead of time to ensure precise execution. Everything was going as planned; however a day prior to the event, Guangzhou encountered a strong typhoon calamity, bringing the entire city to a halt. This did not deter hotel's service team spirit as they came up with a contingency plan and surpassed the hurdles, ensuring there was no glitch in the final day event execution. It was a break-through event for the hotel, as executing a dinner for more than 3000 people while maintaining the highest standard of catering and service and overcoming a natural calamity challenges was a mammoth task.  Through this successful service execution, the Lingnan Outside Catering Service has grown stronger and garnered one more achievement in their journey.  Hotel's team showcased the amalgamation of Cantonese culture and the Lingnan brand, and once again presented the famous Cantonese culture to the esteemed guests.  Working as a team with enthusiasm and efficiency resulted in a smooth and hassle-free event execution. After the successful accomplishment for World Routes 2018, the hotel team is headed to one more strategic outside catering service event; 'Summer Davos in Asia' scheduled to be held in Tianjin on September 21.
The LN Garden Hotel has a proven track record of hosting large-scale, iconic events for renowned organizations. It has been the strategic venue partner for prestigious international events including the 2010 Guangzhou Asia Games. In December of 2017, the LN Garden Hotel added a new milestone in its outside catering service by successfully hosting the Gala Dinner for the 2017 Fortune Global Forum, presenting authentic Cantonese and international gourmet dishes to more than 1000 distinguished guests. It has been a forerunner in executing outside catering for numerous government and international events.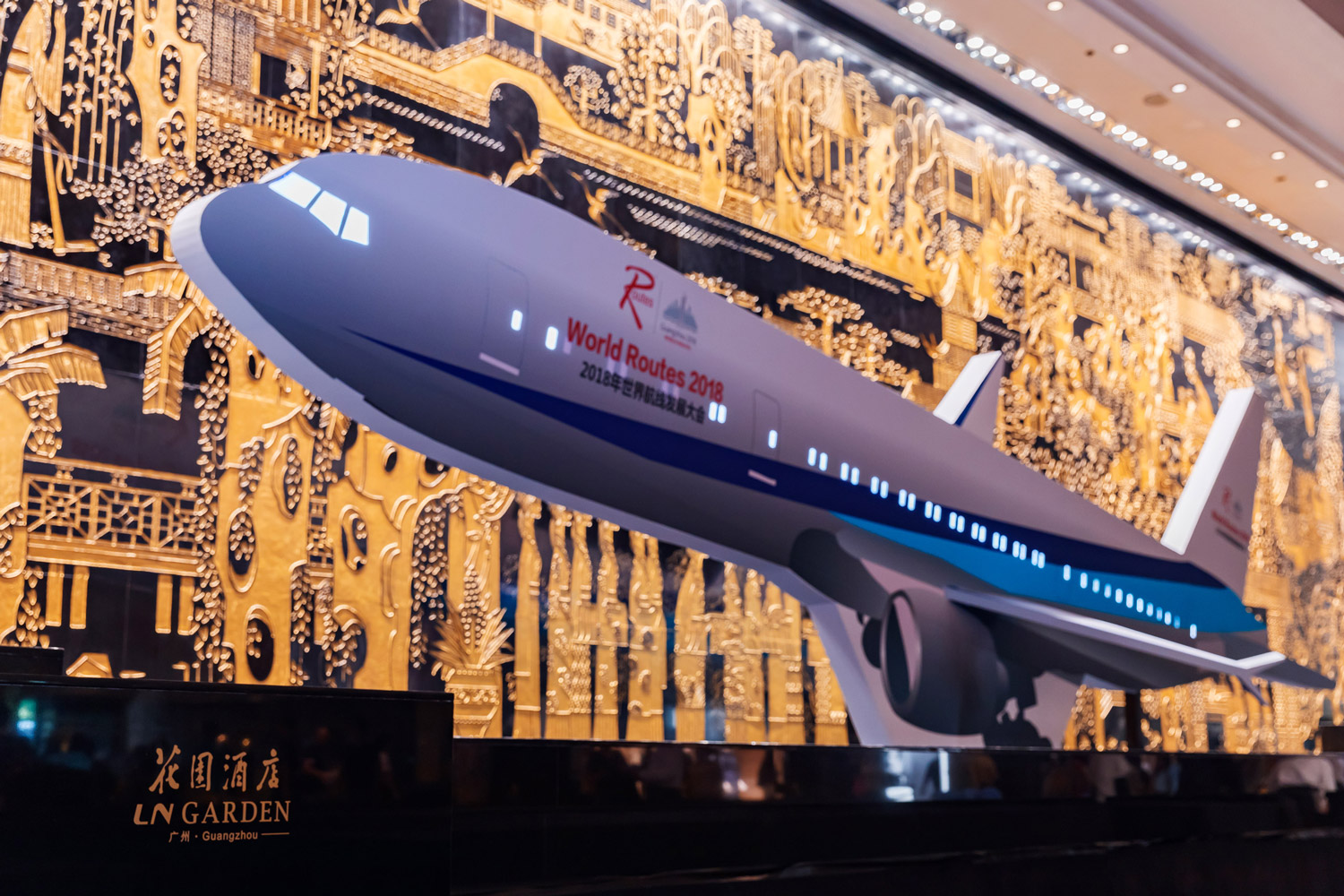 About LN Garden Hotel
LN Garden Hotel, Guangzhou is the first landmark 5-star luxury hotel; it showcases a perfect blend of Cantonese heritage and contemporary sophistication. LN Garden Hotel offers welcoming ambience, memorable experience and classic culinary tour. With 828 rooms and suites, 151 apartments, 8 multi-function meeting rooms, 1 International convention center and 9 restaurants, it is the ideal choice for business or leisure travel in Guangzhou.