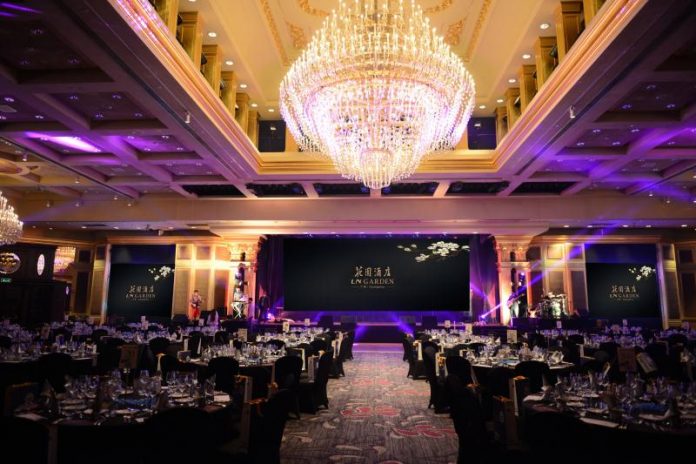 LN Garden Hotel, one of the first landmark 5-star luxury of Guangzhou will host "Diner des Grand Chefs" with over 100 famous chefs, including those from Michelin starred restaurants on 8th May. GL events and Lingnan Group are jointly bringing the world's top cuisine competition, the famed biennial Bocuse d'Or's Asia-Pacific leg, to Guangzhou for the first time. The evening will have 5 renowned Chefs and LN Garden Hotel's experienced team working together present the Bocuse d'Or,Asia Pacific guests and chefs with an extraordinary fine dining experience.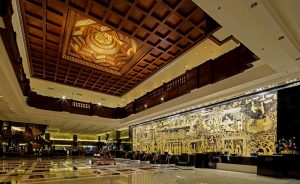 The 'Diner des Grand Chefs' will be held at Guangzhou's luxury platinum 5 star hotel – LN Garden Hotel Guangzhou, a day before the final selection of Bocuse d'Or, Asia Pacific and is the perfect occasion to gather the best chefs of the world. The dinner will be presented by Paul Pairet (3 Michelin star chef, Shanghai), with Arnaud Dunand Sauthier (2 Michelin star chef, Bangkok), Alvin Leung (3 Michelin star chef, Hong Kong), Hisamitsu Hataji ("Meilleur Ouvrier de Japon", in Japanese Cuisine) and Clément Ayache (Pastry Chef at Pierre Gagnaire Restaurant in Shanghai). The 5 coveted chefs will cook one of the five courses of meal,with best of their recipes. LN Garden Hotel's banquet team will coordinate with the chefs in order to execute the menu for over 300 guests. To provide a wholesome experience, the GL events and hotel's event team are working together on venue décor to wow the guests. The theme of the event is 'Starry night' symbolizing the evening that will gather Michelin star chefs and upcoming talented chefs who are participating in the contest. Build around the theme, the lobby will turn into a typical Lyon street on a starry night and ballroom will be equally decked up to welcome the chefs and guests for a memorable experience.
This dinner will bring together 300 guests and some of the greatest Chefs around the world, including: Jérôme Bocuse (France and USA), Kim Byoung Jin (3 Michelin star chef – South Korea), Amandine Chaignot (UK), Maroun Chedid (Liban), Christopher Davidsen (Norway), Yoshiharu Kakinuma (3 Michelin star chef – Hong Kong), John Kellehert (New Zealand), Guy Lassausaie (France), Bruno Menard (3 Michelin star chef – Singapore), Tom Milligan (Australia), Christophe Paucod (Japan), Sakal Phoeung (Vietnam), Emmanuel Renaut (3 Michelin star chef – France), or Christian Tetedoie (France).
LN Garden Hotel has been hosting such large scale events in the past for many renowned organizations. Hotel's charismatic venues complemented by experienced and professional team provide for a holistic event experience. 8 Multi-function rooms and 1 grand Ballroom, offer customized venues of any type and requirement.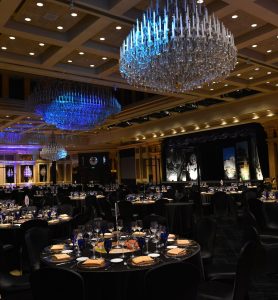 For the very first time in the history of the contest, the Bocuse d'Or Asia-Pacific is taking place in China. After Singapore, the region of Guanghzou has the honor of hosting the continental selection round of the most prestigious gastronomy contest: the Bocuse d'Or. On 8th May, 12 teams of highly talented chefs, representing 12 countries, pit their culinary talent against each other and the wining 5 teams will further contest in Sirha, France.
About LN Garden Hotel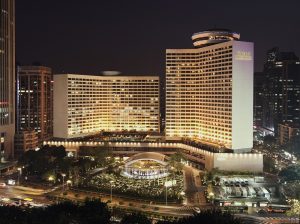 Guangzhou Garden Hotel is one of the first luxury five-star hotel, it showcases a perfect blend of Chinese culture and contemporary art. The Garden Hotel offers a warm service, unforgettable experience and Classic gourmet tour. With 828 rooms and suites, 150 apartments, 8 multi-function meeting rooms, 1 International convention center and 9 restaurants, the Garden Hotel will be the ideal choice for leisure travel in Guangzhou.