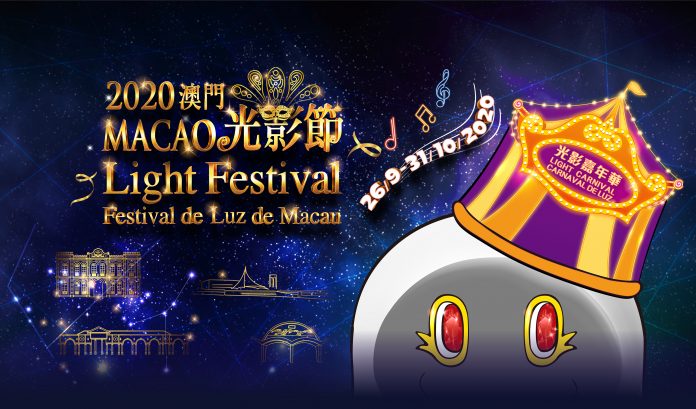 澳门一向是和谐共融、既多彩多姿又充满小清新的浪漫城市。今年的澳门光影节更会为大家带来一个精彩纷呈、充满健康与动感的欢乐盛宴。化身成十二个不同形象的"麦麦"将会在蓝宝石一样的仲秋夜空下跟大家一同"动起来",玩转色彩缤纷的"光影嘉年华"
Macau is a harmonious, inclusive, colourful and a refreshing romantic city. This year's Macau Light Festival will bring you a splendid, healthy and dynamic feast of joy. You can interact with Mak Mak who will take on twelve different appearances under the sapphire-like mid-autumn night sky, reveling in the colourful light carnival.
澳门光影节2020的举办时间为9月26日至10月31日。
Macau Light Festival will take place from 26th September to 31st October, 2020.
线路图 | Route Map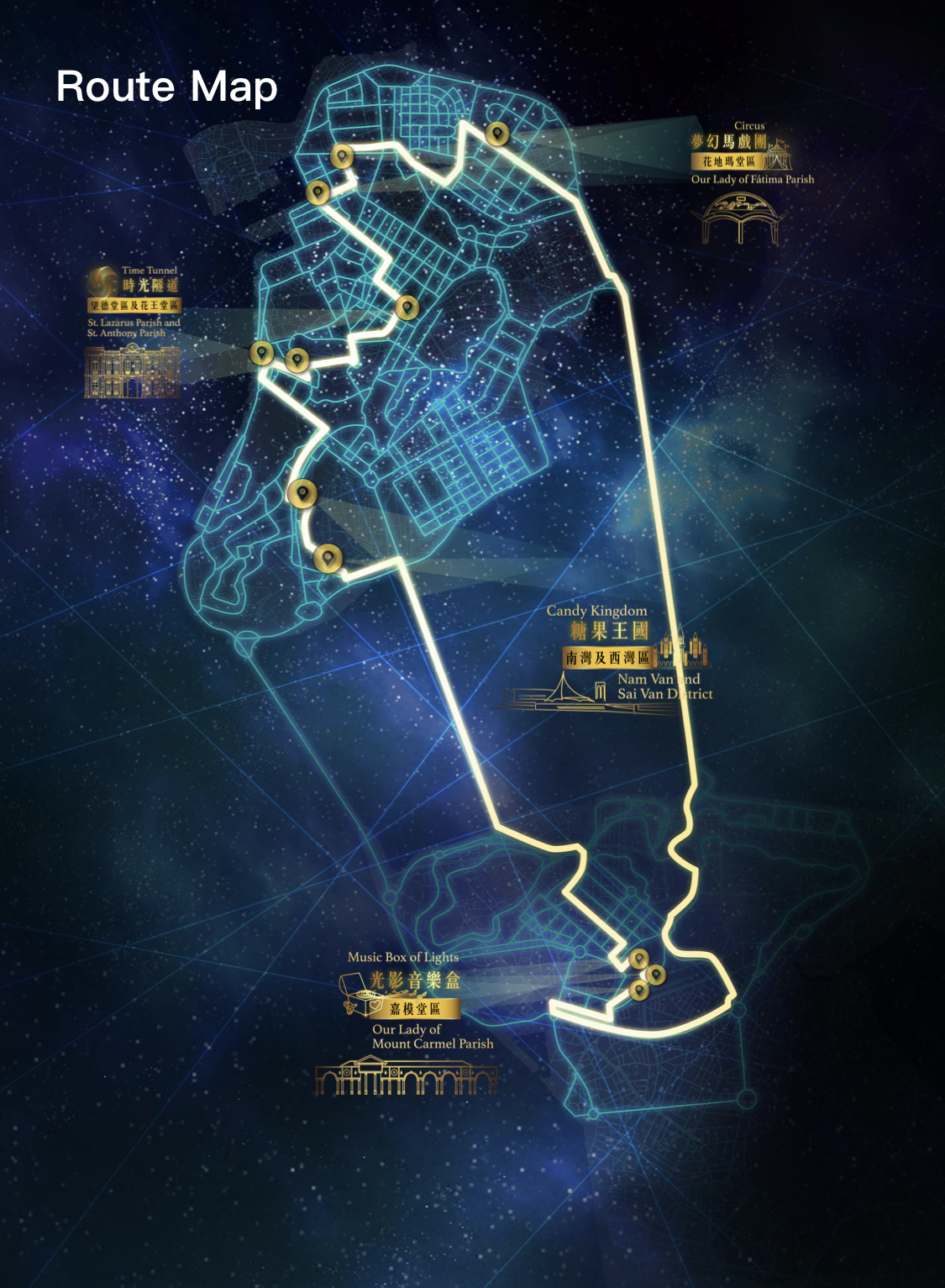 节目表 | Programs
中文: https://mlf.macaotourism.gov.mo/
For English: https://mlf.macaotourism.gov.mo/index/index/index.html?xlang=en