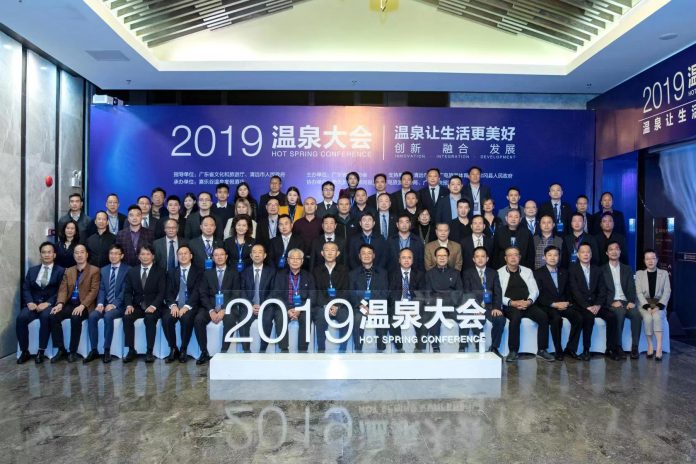 12月19日,以"创新·融合·发展"为主题的"2019温泉大会"在清远举行,本次大会就大文旅时代全域旅游的发展思路及入珠融湾加入大珠三角城镇群、融入粤港澳大湾区经济集群、打造宜居宜业宜游的优质生活圈等话题进行了深度探讨。
On 19th December, the "2019 Hot Spring Conference" with the theme of "Innovation, Integration and Development" was held in Qingyuan. This conference held in depth discussions over the development of integrated tourism in the era of cultural tourism, how to integrate and cooperate with Pearl River town groups, integration into the economic cluster of the Guangdong-Hong Kong-Macao Greater Bay Area and the creation of a quality living circle suitable for livability, industry and travel.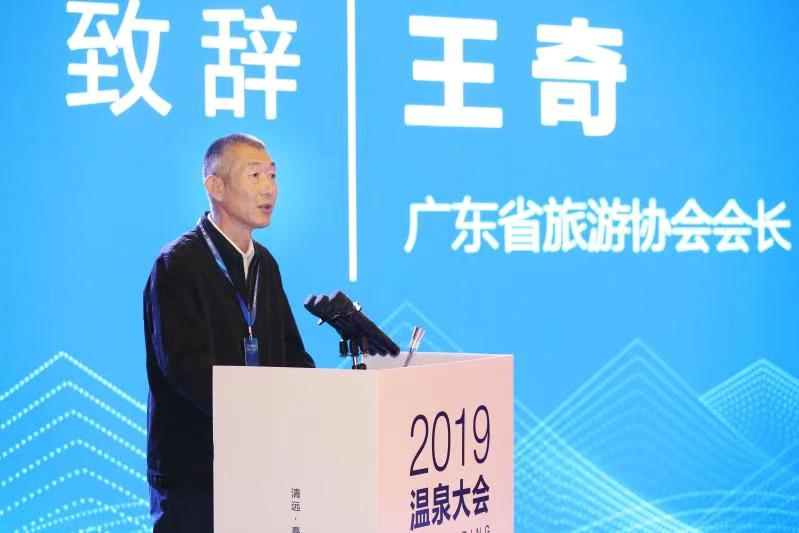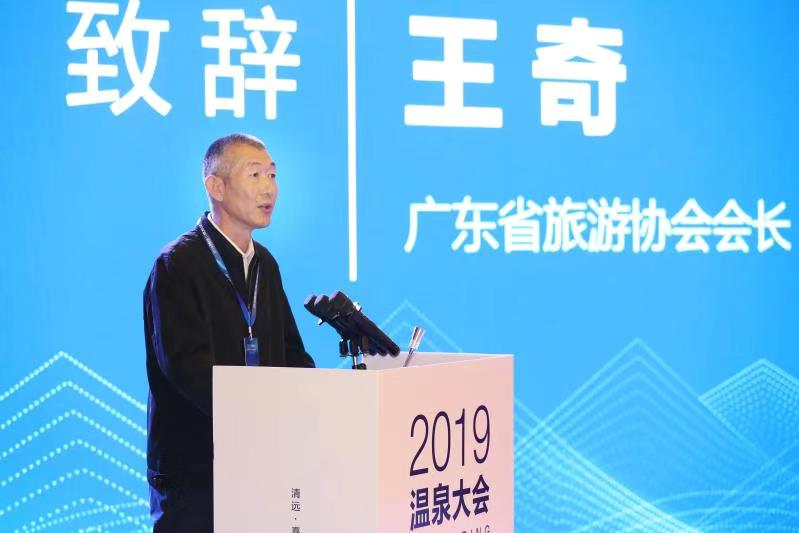 本次温泉大会在广东清远佛冈熹乐谷温泉度假酒店举办,来自旅游、规划、文化、科技、创投等不同领域的专家、学者等300余人出席。广东省文化和旅游厅党组副书记、副厅长、广东省文物局局长曾颖如,广东省旅游协会会长王奇,清远市副市长雷玉春等人出席了会议,共同启动"2019温泉大会"。
The "2019 Hot Spring Conference" was held at the Sunshine Spring Valley Resort in Qingyuan, Guangdong, with more than 300 experts and scholars from different fields such as tourism, planning, culture, technology, and venture capital. Zeng Yingru, deputy secretary of the party group and deputy director of the Guangdong Provincial Department of Culture and Tourism, director of the Guangdong Provincial Cultural Relics Bureau, Wang Qi, chairman of the Guangdong Tourism Association, and Lei Yuchun, deputy mayor of Qingyuan, attended the conference and jointly launched the "2019 Hot Spring Conference".
温泉让人幸福感增强 | Hot Spring lights up happiness
旅游是幸福产业、美丽产业,随着全域旅游、品质旅游时代的到来,文化和精神层面的消费已成为提高人民生活质量的关键指标,广东省旅游协会会长王奇致辞时表示:人们越来越追求多样化、高层次的文化旅游产品,对旅游提出了更新、更高的要求,也为文旅融合发展带来了新机遇和新课题。
Tourism is a happy industry and a beauty industry. With the advent of the era of integrated tourism and quality tourism, cultural and spiritual consumption has become a key indicator of improving people's quality of life. Wang Qi, president of the Guangdong Tourism Association, said in his speech: The pursuit of diversified and high-level cultural tourism products has put forward newer and higher requirements for tourism, and it has also brought new opportunities and new topics for the integrated development of culture and tourism.
2019年上半年相关数据显示,国内旅游人次达30.8亿,国内旅游收入突破2.78万亿元,同比分别增长8.8%和13.5%,国庆出游、自驾和夜间旅游等成为新亮点。数据表明,旅游已成为逢年过节、公众假期的新民俗,在中国旅游研究院的专项调查中,超八成受访者参加了文化体验活动,25%以上的游客体验过博物馆、美术馆、文化馆、科技馆等文化场所,大众消费群体对文化体验和接收的需求正在不断升级。
Relevant data for the first half of 2019 shows that domestic tourist arrivals reached 3.08 billion, and domestic tourism revenue exceeded 2.78 trillion RMB, a year-on-year increase of 8.8% and 13.5%, respectively. National Day travel, self-driving and night tourism became new highlights. Data shows that tourism has become a new folklore for the festivals and public holidays. In a special survey conducted by the China Tourism Academy, over 80% of the respondents participated in cultural experience activities, and more than 25% of tourists have experienced museums, art galleries, and cultural centres. In cultural venues such as science and technology museums, the demands of mass consumer groups for cultural experience and reception are constantly escalating.
清远市人民政府副市长雷玉春表示:"清远是五岭福地,生态怡然、环境优美,清远的旅游,最早的还是温泉,最早开创中国温泉旅游新模式——露天泡温泉,最有名、影响最大的就是佛冈。清远目前按广东一核一带一区的发展要求,推进转型发展,定位绿色发展,让清远实现生态优先高质量发展,通过旅游带动乡村振兴。"
Lei Yuchun, deputy mayor of Qingyuan, said: "Qingyuan is a blessed land, with a pleasant ecology and a beautiful environment. The earliest tourism attraction in Qingyuan is the hot spring. The largest hot spring in Qingyuan is in Fogang. Qingyuan is currently promoting the transformation and development of green development in accordance with the development requirements of Guangdong's "One Core, One Belt and One Zone" which allows Qingyuan to achieve ecological priority and high-quality development, and promote rural revitalization through tourism. "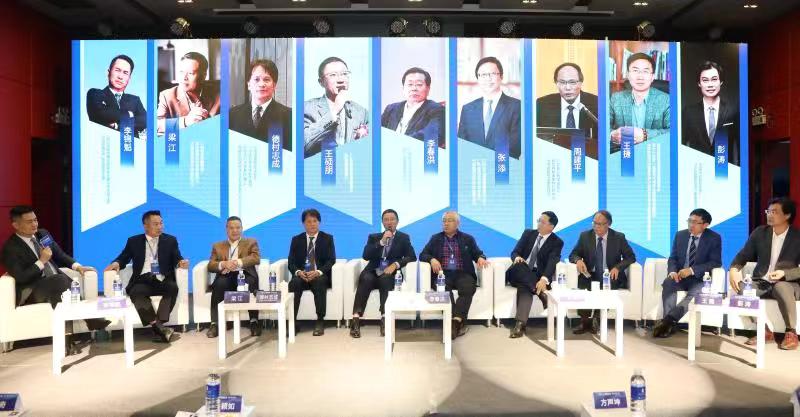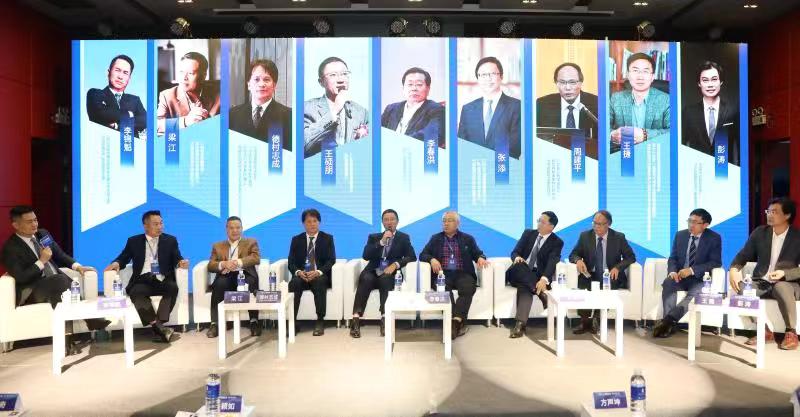 温泉旅游智库聚首佛冈 | Experts discuss on hot spring development
本次温泉大会的与会嘉宾阵容强大,包括原广东省发改委主任、广东省创业投资协会名誉会长李春洪,原广州国际贸易促进委员会主任王旭东,广东省旅游协会副会长、勤天集团董事长王硕朋,智纲智库创始人、中国著名战略咨询专家王志纲,中国旅游饭店业协会副会长、广东酒店行业协会会长、广州白天鹅宾馆首席执行官张添,世界旅游城市联合会专家委员会(WTCF)委员、杭州师范大学教授/博士、日本温泉协会正会员、日本国际观光学会正会员德村志成(日本)、中国旅游协会温泉旅游分会副会长兼专家委员会常务副主任、亚太(重庆)温泉与气候养生旅游研究院院长、重庆箱根温泉产业发展集团董事长王捷等数十位重磅嘉宾出席了会议并参与发言,从各自所在领域探讨文旅融合、消费升级所带来的思考和机遇。
This hot spring conference has a strong lineup of guests, including the former director of the Guangdong Development and Reform Commission, the honorary chairman of the Guangdong Venture Capital Association, Li Chunhong; the former director of the Guangzhou International Trade Promotion Committee, Wang Xudong; vice chairman of the Guangdong Tourism Association, and chairman of Kint Group, Wang Shuopeng; founder of Zhigang Think Tank, strategic consulting expert in China, Wang Zhigang; vice president of China Tourism Hotel Association, chairman of Guangdong Hotel Industry Association, CEO of Guangzhou White Swan Hotel, Zhang Tian; expert committee member of World Tourism City Federation (WTCF), professor/PhD of Hangzhou Normal University, member of Japan Hot Spring Association, member of Japan International Tourism Association, Tokumura Shisei (Japan); vice chairman of China Tourism Association Hot Spring Tourism Branch and executive deputy director of expert committee, dean of Asia Pacific (Chongqing) Hydrotherapy and Climatotherapy Tourism Research Institute, chairman of Chongqing Hakone Hot Spring Industry Development Group, Wang Jie, and dozens of other experts and guests, attended the conference and participated in discussions, topics on the cultural and tourism integration and consumption upgrade brought by their respective fields.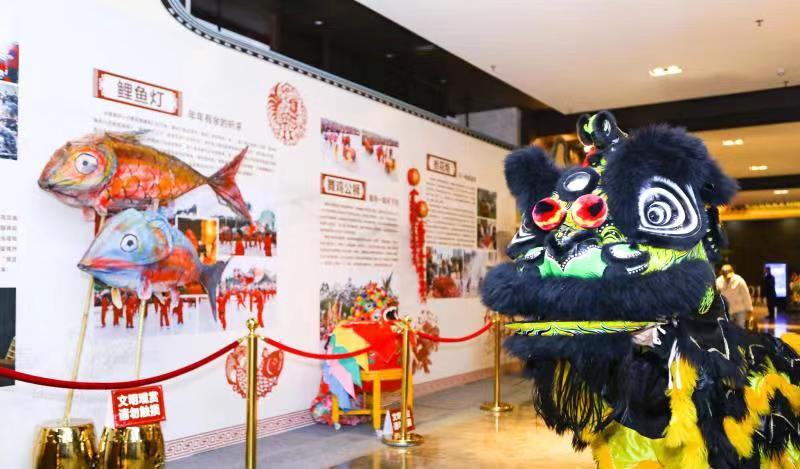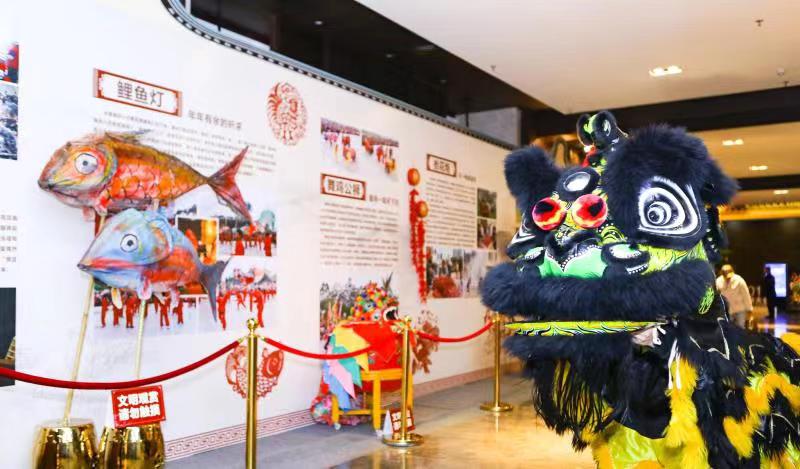 现场直击,佛冈展示非遗文化 | Fogang shows intangible cultural heritage
"2019温泉大会"现场,展示了清远佛冈丰厚的民俗文化底蕴和丰富多样的非物质文化遗产,省级非物质文化遗产保护项目"豆腐节"、"舞被狮"均已有数百年历史,此外"鲤鱼灯""抢花炮""龙南武术""接送三王""舞鸡公狮"五项市级非物质文化遗产保护项目也十分具有浓郁当地民间特色,是佛冈不可多得的优厚资源。
The site of the "2019 Hot Spring Conference" demonstrated the rich and diverse folk cultural heritage of Fogang, including, the provincial intangible cultural heritage protection project of "Tofu Festival" and "Lion Dance", both have hundreds of years of history. Also in display, the five city-level intangible cultural heritage protection projects of "Carp Fish Lantern", "Grabbing Firecrackers", "Longnan Martial Arts", "Receiving Three Kings", and "Roster Dance".