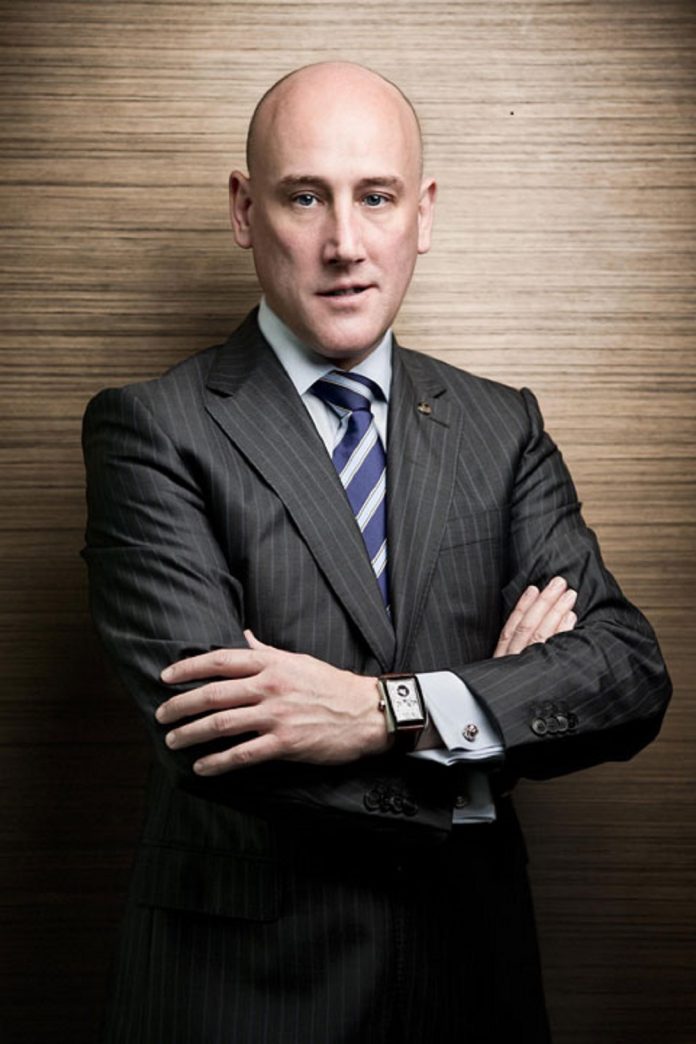 蒋伟博先生于2015年加入雅高酒店集团, 广州白云机场铂尔曼大酒店荣幸委任蒋伟博先生担任广州白云机场铂尔曼大酒店总经理一职,从2018年1月1日生效。
广州白云机场铂尔曼大酒店刚刚结束了运营得非常成功的第一个十年,蒋伟博先生在这个完美的时间加入到酒店团队之中,带来了激动人心的第二阶段运营计划。
蒋伟博先生来自英国,他最初的酒店工作经验是在英国伦敦开始的,8个月后,他离开英国前往澳大利亚悉尼。1995年,蒋伟博先生在悉尼迎来了他的第一个总经理职位。此后,他在澳大利亚、菲律宾、越南、泰国、印度和中国等国家管理高端国际酒店和品牌。在东南亚发展了三年后,蒋伟博先生回到中国,加入了雅高酒店集团,担任着雅高大中华区区域总经理的角色,负责管理雅高中国南方区域的铂尔曼品牌和索菲特品牌酒店。
作为一位经验丰富的区域总经理,蒋伟博先生拥有城市酒店、度假村以及赌场酒店的丰富专业技能。他的领导才能将会为广州白云机场铂尔曼大酒店带来能量、激情和活力,这将进一步铸造酒店未来的成功。
蒋伟博先生是位很重视家庭的人,他把亚洲作为自己的家,在泰国普吉安家。现在,他与妻子和两个孩子居住在广州。
Mr. John Webb has been appointed as General Manager of the Pullman Guangzhou Baiyun Airport effective January 1st 2018, and John joined Accor Hotels in 2015.
The Pullman Guangzhou Baiyun Airport has just concluded its first full 10 years of very successful operations, and John therefore joins the Hotel team at a perfect time, where the Hotel starts its second phase of operations with exciting plans ahead.
John is originally from the United Kingdom and his first Hotel working experience was in London, England, and, after 8 years, John left his native UK to travel to Sydney, Australia. John's first Hotel GM assignment was in 1995 in Sydney, and since then he has managed upscale international Hotels and brands in many countries, including Australia, Philippines, Vietnam, Thailand, India and China. John returned to China to join Accor Hotels after 3 years back in SE Asia, and he also carries an Area GM role with Accor Hotels China, with responsibilities for the Pullman & Sofitel branded Hotels in southern China.
As a seasoned, experienced Hotel (Area) General Manager, John possesses a diversified industry skill set across City Hotels, Resorts and even Casino Hotels throughout the Asia Pacific Region. John's leadership qualities will bring energy, passion and vibrancy to the already successful Pullman Guangzhou Baiyun Airport Hotel, which will further shape the Hotel's future success within 2018 and beyond.
John is a family Man, and he has made Asia his family home with a home base in Phuket, Thailand. He is joined by his Wife, Claire, and 2 Children in Guangzhou.
铂尔曼酒店及度假酒店,雅高酒店集团旗下新一代的时尚型高端酒店品牌,为寻求高度连接的旅行者提供高效和健康的完美平衡
铂尔曼酒店以其领先的商务、健身和餐饮设施及专注创新的设计,吸引着"环球游牧者"。铂尔曼在欧洲、非洲、中东、亚太和拉丁美洲33个国家拥有超过120家酒店和度假酒店。
雅高酒店集团(AccorHotels)是国际领先的旅游及时尚生活集团,并通过数字化创新在全球4,100多家酒店、度假酒店和住宅以及3,000余家优质私人住宅中提供独一无二的体验。
Pullman Hotels & Resorts, AccorHotels' new generation of upscale hotels, is a cosmopolitan brand that offers hyper-connected travelers an experience that combines both efficiency and wellness.
Global nomads are captivated by the brand and appreciate its business, fitness and restaurant facilities as well as its focus on innovative design. Pullman has over 117 hotels and resorts in 33 countries in Europe, Africa, the Middle-East, Asia Pacific and Latin America.
AccorHotels is a world-leading travel & lifestyle group and digital innovator offering unique experiences in more than 4,100 hotels, resorts and residences, as well as in over 3,000 of the finest private homes around the globe.