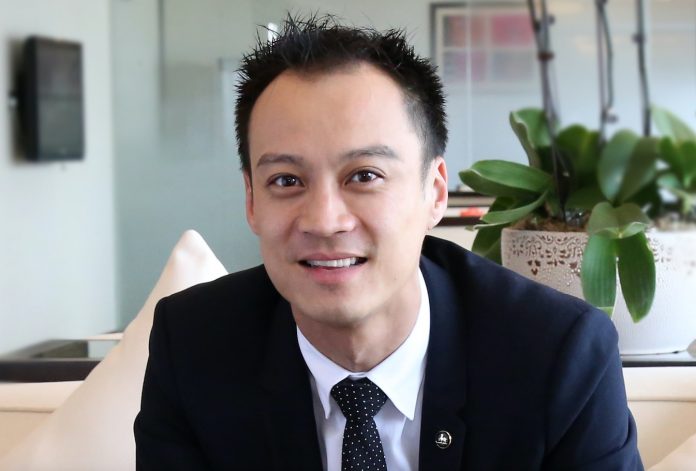 近日,佛山岭南天地马哥孛罗酒店任命罗伟杰先生为餐饮及宴会总监,全面负责餐饮及宴会的运营与管理工作。在此任命之前,罗先生担任深圳马哥孛罗好日子酒店餐饮及宴会总监一职。
Mr. Michael Loh has recently been appointed as Director of Restaurants, Bars and Events of Marco Polo Lingnan Tiandi Foshan. His most recent position was the Director of RB&E of Marco Polo Shenzhen.
罗先生毕业于澳大利亚大学,拥有超过15年的酒店管理经验,曾任职于多家国际酒店及大型餐饮集团,其中囊括文华东方、洲际、凯悦、喜达屋、九龙仓、香港新鸿基等; 并曾和多位知名米芝莲星级厨师携手餐饮服务事业。(如法国米芝莲三星厨师Alain Ducasse,澳大利亚二星厨师Chris Woodyard,二星厨师Gomez Andrew,美国纽约二星厨师Laurent Tourandel)
Mr. Michael Loh graduated from Monash University in Australia. He has over 15 years of e
xperience in hospitality management, with vast international experience in many international brands and dining group, such as MadarianOritental, InterContinental, Hyatt, Starwood, Wharf Hotels and Sun Hung Kai Group in Hong Kong etc. He has also cooperated with many well-known Michelin chefs which includes the famous three stars Michelin chef in France—Mr. Alain Ducasse, two stars Michelin Chef in Australia—Mr. Chris Woodyard, two stars Michelin Chef—Mr. Gomez Andrew and two stars Michelin Chef in New York – Mr. Laurent Tourandel.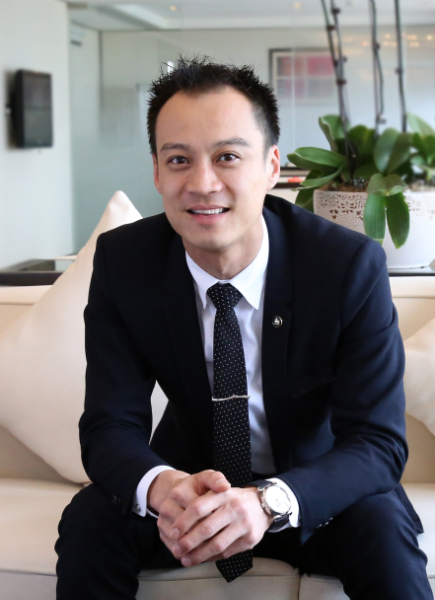 他于经济竞争力极高的香港就职十年有余,特显眼界开阔,灵活高效的处事风格;追求收益的同时极其注重服务的品质。他还曾担任资深餐饮管理顾问,拥有超强的市场洞察力,对市场开拓、销售策略有独到见解;注重团队激励与发展,追求科学的餐饮管理理念。
Mr. Michael Loh has worked in Hong Kong for over ten years, where embraces high economic competitiveness, helping him to be flexible and efficient with great vision. He not only seeks to maximize the Hotel's income but also pay much attention to the quality of services. He once served as a senior F&B Management Consultant with strong market insight and unique views in market development and marketing strategies. He focuses on the team motivation and development, and pursue the scientific concept of RB&E management.
酒店总经理马塞尔先生表示,"欢迎罗伟杰先生的加入,他在餐饮业丰富的经验和敏锐的触觉必定能为酒店提供更加专业的策略及管理,期待为佛山饕客们带来更多新奇的餐饮体验。"
"Welcome Mr. Michael Loh to join our team", said Mr. Marcel Sawyere, the General Manager of Marco Polo Lingnan Tiandi Foshan, "with his experience and keen eyes, he will definitely provide more professional strategies and managerial skills for the Hotel. I expect him to bring more exotic dining experiences to Foshan's food lovers."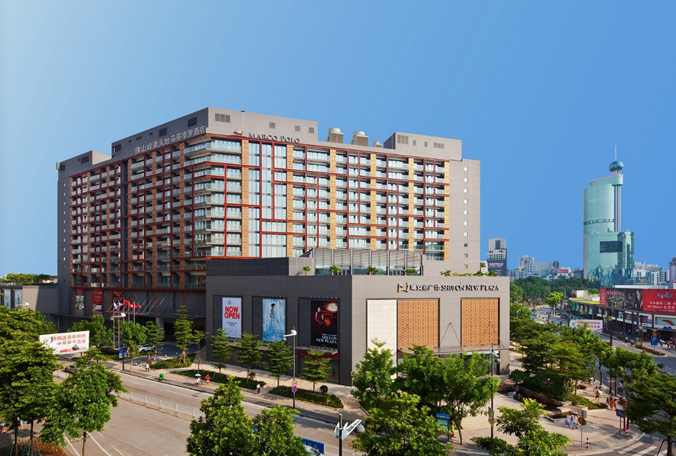 佛山岭南天地马哥孛罗酒店
佛山岭南天地马哥孛罗酒店,设计揉合现代与东方建筑特色,座落于佛山市中心祖庙路和人民路交界,毗邻祖庙和优美的佛山岭南天地。酒店共有390间客房、套房及一至二房的服务式公寓,所有客房均设私人露台,可眺望岭南天地或市中心。从酒店可步行至邻近的祖庙地铁站,到广州白云国际机场只需55分钟车程。如欲查阅更多资料,请登陆 www.marcopolohotels.com
Marco Polo Lingnan Tiandi Foshan
Located in the central Chancheng District of Foshan at the junction of Zumiao Road and Renmin Road, Marco Polo Lingnan Tiandi Foshan is designed with a modern and oriental touch. It is adjacent to the Ancestral Temple and the beautiful Lingnan Tiandi. It is only a short walk to the Zumiao subway station and 55 minutes' drive to the Guangzhou Baiyun International Airport. The hotel features 390 rooms and suites, including three stylish villas with private gardens and a variety of 1-2 bedroom serviced apartments. All rooms have private balconies, either overseeing the Foshan Lingnan Tiandi or the city center. For more information, visitmarcopolohotels.com