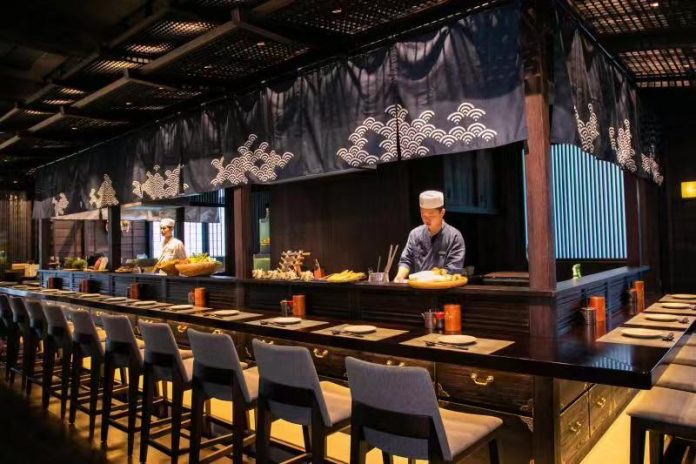 Nadagogo takes its name from the Japanese area, Higashinada-ku, which is famous for producing sake. As such, one of the specialties of this restaurant are the various kinds of Japanese sake. Furthermore, there are five sections in the restaurant, all pertaining to a type of food or drink – Kaiseki-Ryori Teppanyaki, Robatayaki, Tempura and Yakitori. When you walk into Nadagogo, the bouquet of sake will lead you to the Yakitori area.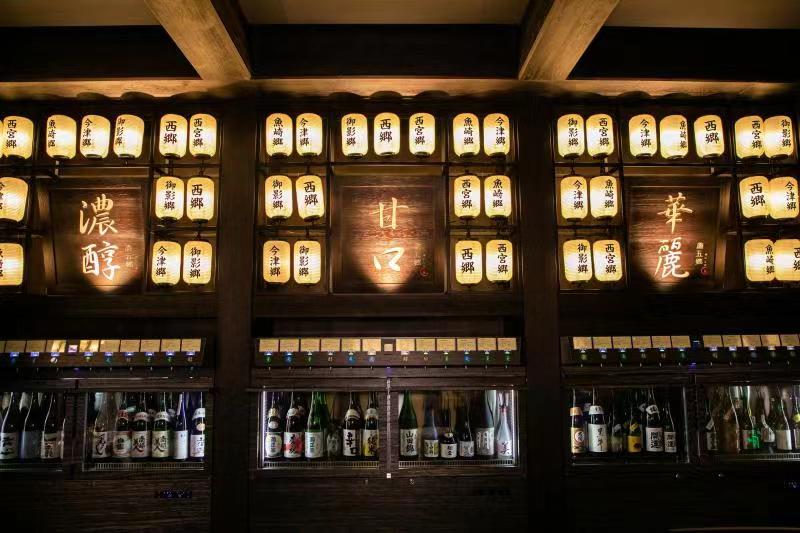 Guests can choose any sake they like with a 'Nadagogo Sake Card.' The card allows them to use any of the nine self-service machines selling sake within the Yakitori area. Based on the smell and taste, sake is divided into four categories: floral, refreshing, mellow and aged. Different dishes, when accompanied with different sake, can make the food taste divine.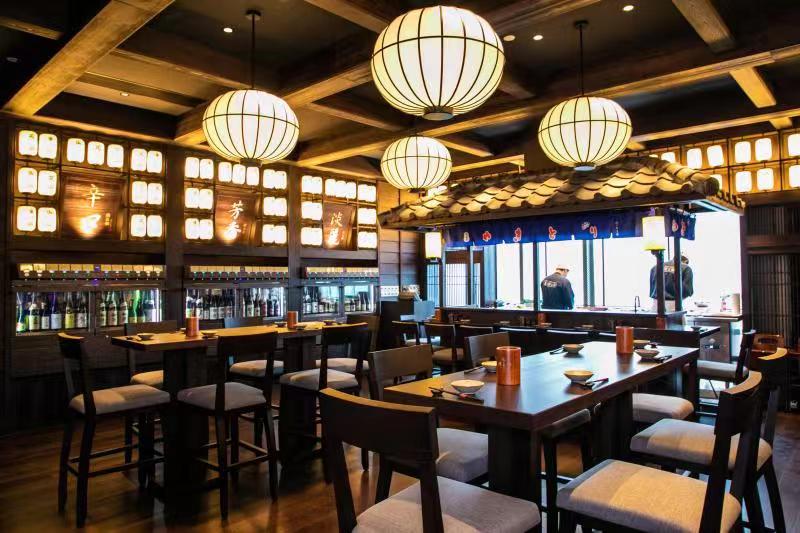 In addition to sake, Tempura and Robatayaki are core specialties of Nadagogo. Using materials from Japan, Tempura is cooked using an old cooking technique called 'Edomae'. With a thin and crispy cover, the seafood inside tastes sweet and succulent. Robatayaki comes from ancient Japan. When fishermen caught seafood, their families sat around a stove and shared the grilled seafood together. Nadagogo also nurtures this warm feeling with the bar around the Robatayaki area. Here, guests can observe how the fresh food ingredients are prepared by watching the masters' cutting and cooking skills. At the same time, they can chat with masters while drinking sake.
It will be the hour of Japanese dishes at Nadagogo for taste buds and for yourself.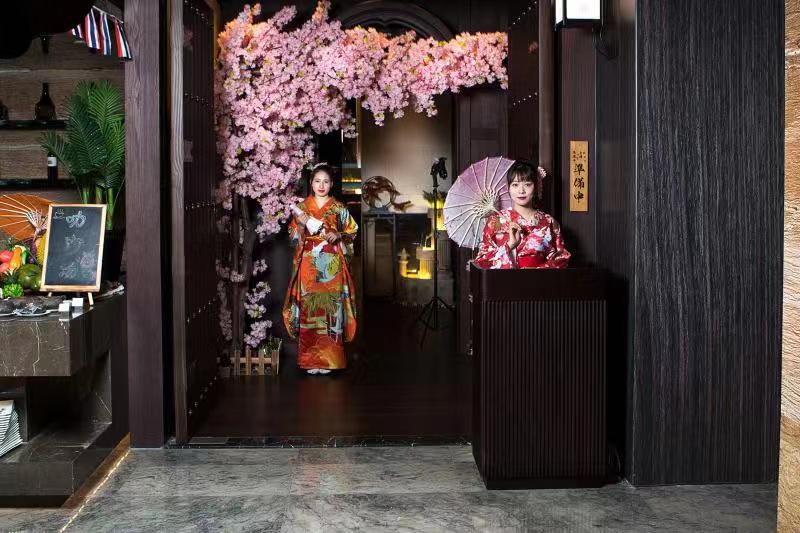 Recently Nadagogo launched a special offer that the first pay-in amount, including all kinds of food, sake, also the service charge, will be deposited in Nadagogo Card and guests can use it for the next consumption. That means the first order is free as guest can use the credit for following consumption. At the same time, there will be different discounts when deposit different amount.
---
Venue: Nadagogo Japanese Restaurant (Wyndham Grand Hotel)
Address: 3rd Floor, Wyndham Grand Hotel, 2009 Caitian Road, Futian District, Shenzhen (深圳市福田区彩田路2009号 深圳温德姆至尊酒店三层)
Phone: 0755-8299 8888
Opening hour: Daily 11.30am-2.30pm & 5.30pm-9pm