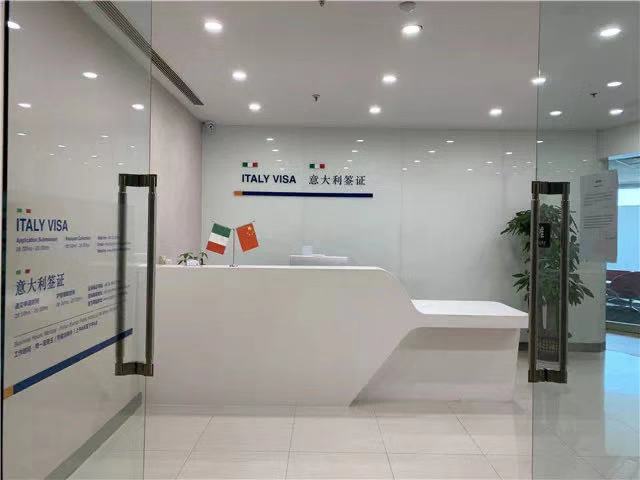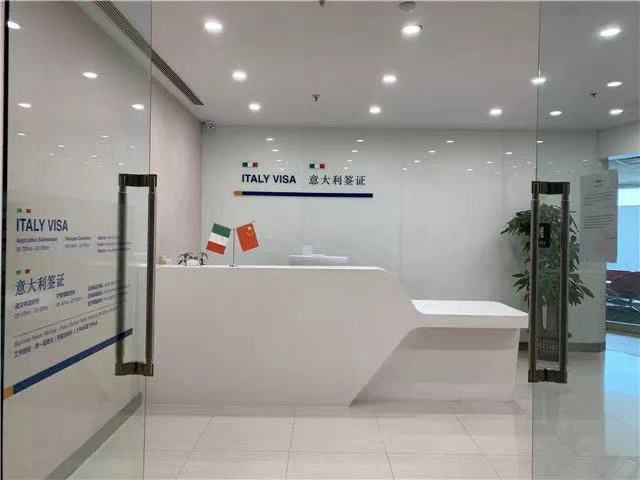 12月16日,全新的广州意大利签证申请中心举办官方开幕式,新址位于天河区天河北路233号中信广场45楼。
The new Italian Visa Application Centre (IVAC) in Guangzhou was officially inaugurated on 16th December. The new Visa Centre is located on the 45th floor of Citic Plaza in Tianhe District, Guangzhou.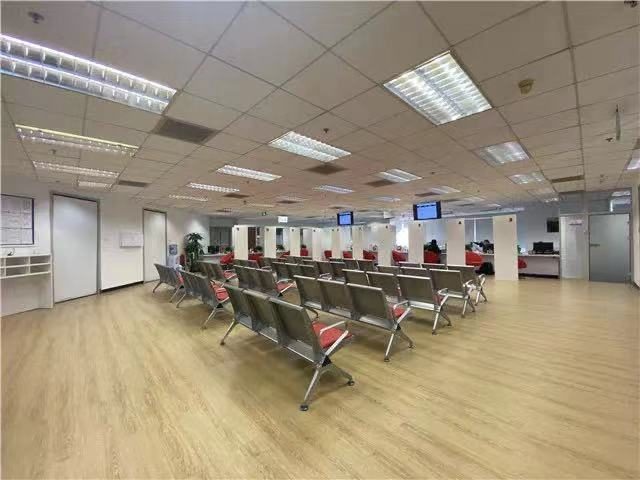 新的签证中心已于今年10月底开始投入使用,总面积1200平方米,为用户提供了足够的空间,除了有为签证申请人和旅行社预留的区域外,还有专门推广意大利文化的区域和儿童休息区。
The new Visa Centre, in operation since the end of October earlier this year, covers an area of 1,200 square metres, including an area dedicated to the promotion of Italy and a children's corner, as well as areas reserved for individual visa applicants and travel agencies.
截至当前,意大利驻广州总领事馆在2019年已经处理了超过8.8万份签证申请,考虑到过去3年签证申请量都在持续增长,到今年年底签证处理量有望超过9万份。
In 2019, the Consulate General of Italy in Guangzhou has processed over 88,000 visa applications and it is expected to exceed 90,000 by the end of the year, given that over the last three years the requests have been growing constantly.
在即将于2020年迎来中意文化旅游年之际,新签证中心的设立旨在进一步促进双边交流、深化中意合作和增加旅客流量。2020年同时还是两国建交50周年,是一次让双方以文化和旅游为媒介进一步相互认识的机会。
The new Visa Centre was created to further facilitate bilateral exchanges, Italy-China cooperation and the flow of tourists, in particular on the occasion of the beginning, in 2020, of the China-Italy Year of Culture and Tourism. The same year, 2020, marks also the 50th anniversary of the establishment of diplomatic relations between the two countries, a further opportunity to continue understanding each other through cultural and tourist channels.
新签证中心的开放时间也进行了调整,以便为用户提供更多的便利:时间为周一至周五,8:00-20:00
The opening hours of the new Visa Centre have been revised to make them more convenient for users: from Monday to Friday, from 08:00 to 20:00.
意大利已经成为欧盟成员国里出签最快的国家,平均用时36小时。此外,意大利还是申根国家中签证代办服务费最低的:除了签证固定费用不变(60欧元),现在中国居民申请旅游签证只需要支付代办中心服务费78元,比过去减少了50%;而团队签证服务费只需62元。
Italy has become the fastest country in issuing visas, with an average of 36-hour processing time. In addition to this, Italy is among the Schengen countries the one with the lowest visa application cost: apart from the fixed visa fee (60 euros) a Chinese citizen currently applying for tourism visa pays only CNY 78 service, with a 50% decrease compared to past; CNY 62 is the fee for group visas.
意大利是中国游客最喜爱的国家之一,截止到现在,已经有大量的中国居民正在申请中国春节前夕的旅游签证,而前往意大利的游客也在不断地增长中。
Italy is one of the preferred countries by Chinese tourists. On the eve of Chinese New Year, a large number of Chinese citizens are already applying for a tourism visa and tourists going to Italy are constantly increasing.
意大利官方公布的数据显示,2018年访意的游客达310万人次,住宿天数达500万天次。意大利国家旅游局主席帕尔穆奇近期表示,到2020年希望入境人数和停留天数都能再增长12%
Official statistics published by Italy for year 2018 show 3,100,000 tourists who stayed in Italy for a total of 5,000,000 nights. The President of the Italian Tourism Agency, Mr. Palmucci, has recently expressed the hope that in 2020 there will be an increase in admissions and stays of 12%.
申请意大利入境签证也将越来越简便:新增用于采集生物指纹的移动设备,以减少签证申请人的不便。此前,所有申请人都必须到15个签证代办城市采集指纹,现在根据申请数量,可以获得由专人上门采集的服务。
Asking for a visa for Italy will always be easier: new mobile devices for the collection of biometric data will reduce the inconveniences of visa applicants, who have so far had to go personally to one of the 15 Visa Centres in China. Depending on the number of requests, it will be possible to obtain a home collection service.
---
广州意大利签证申请中心(新址)
The Italian Visa Application Centre (IVAC)
广州市天河区天河北路233号中信广场45楼
45/F, Citic Plaza, NO.233 Tianhe North Road, Tianhe District, Guangzhou