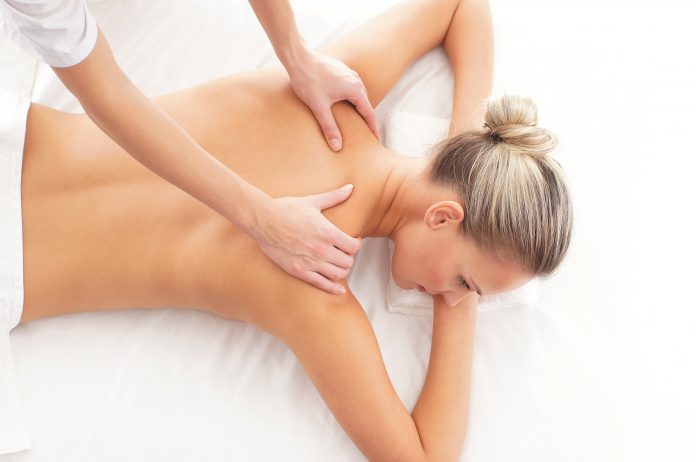 Having achieved global Forbes Five Stars and the highest overall hotel ranking out of 13 prestigious global hotel brands in Hong Kong, The Landmark Mandarin Oriental, Hong Kong continues to delight its globe-trotting guests with a new Jet Lag Cure spa treatment at The Oriental Spa, from April 2017.
Jet Lag Cure is an intensive rebalancing body treatment designed to help fight the symptoms of jet lag from water retention, stiff muscles, dehydrated skin to insomnia. Available either as a Reviving Morning or a Deep Relax body treatment, the restorative 90-minute experience is a highly effective, natural way to restore the body's equilibrium after a long flight. Start with a refreshing full body brushing using natural cactus sisal bristles to reveal glowing skin and improve sluggish circulation. A highly concentrated rich essential oil body gel is applied, followed by a full body essential oil massage for maximum hydration.
Stretches, together with a variety of intense kneading, sweeping and soothing strokes, combine to fight fatigue, boost circulation and melt away fatty deposits and eliminate excess fluids and toxins. These techniques are combined with traditional aromatherapy pressure point massage focusing on the spine, also helps to release major physical and emotional tension.
The Jet Lag Cure's detoxing and stimulating essential oils (applied directly to the body and via inhalation) include Reviving Morning's Juniper (to boost the lymphatics reducing water retention and enhancing kidney function), Pink Grapefruit (to boost blood and lymphatic circulation), and Rosemary (to stimulate digestion functioning, wake up the mind and maintain alertness).
Deep Relax aromatherapy oils include Sandalwood (used in traditional medicine for centuries to relieve anxiety), Camomile (highly effective calming properties) and Vetivert (known as the 'oil of tranquility'). Guests are invited to use the steam, sauna and water facilities, including a Zen-like relaxation lounge post-treatment at the award-winning spa.
Jet Lag Cure (1 hour 30 minutes)
Monday to Thursday HKD1,700; Friday to Sunday HKD1,850 (subject to 10% service charge)
Typical Guests
 Those who need a treatment before or after (plane) travel or a holiday or long days on the road.
 Those who feel tired and sluggish in the mornings.
 Those who have been overindulging on the social scene.
 Those who need a good night's sleep.
Please book Jet Lag Cure at The Oriental Spa at email lmhkg-spa@mohg.com or phone number +852 2132 0011.