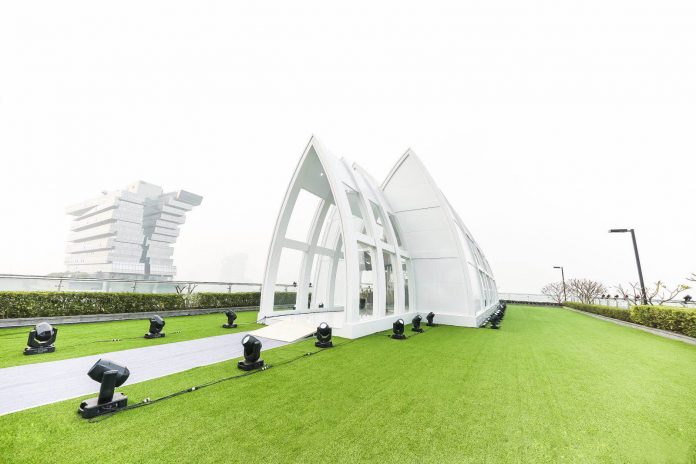 广州南丰朗豪酒店宣布其户外多功能仪式亭朗玥亭于2019年1月11日正式揭幕。朗玥亭是一座位于酒店五层户外空间的仪式亭,采用三角设计理念,时尚优雅的造型搭配自然采光的玻璃幕墙,白天通透明亮,夜晚配上灯光特效,更显梦幻,是举办婚礼、婚宴、仪式、酒会、时装秀、私人派对,以及定制活动的理想场地。
The Peak, an outdoor multifunctional pavilion at Langham Place, Guangzhou was unveiled on 11th January, 2019. The Peak is located on the fifth floor of the hotel in an open space. Inspired by the triangular design common of chapel, The Peak is shaped in a way that's both stylish and elegant, and has glass walls that utilize natural lighting to the maximum during the day, and it looks even more dreamy with lighting effects during the night. It is a perfect venue for not only weddings and receptions, fashion show, but also private parties and other customized events.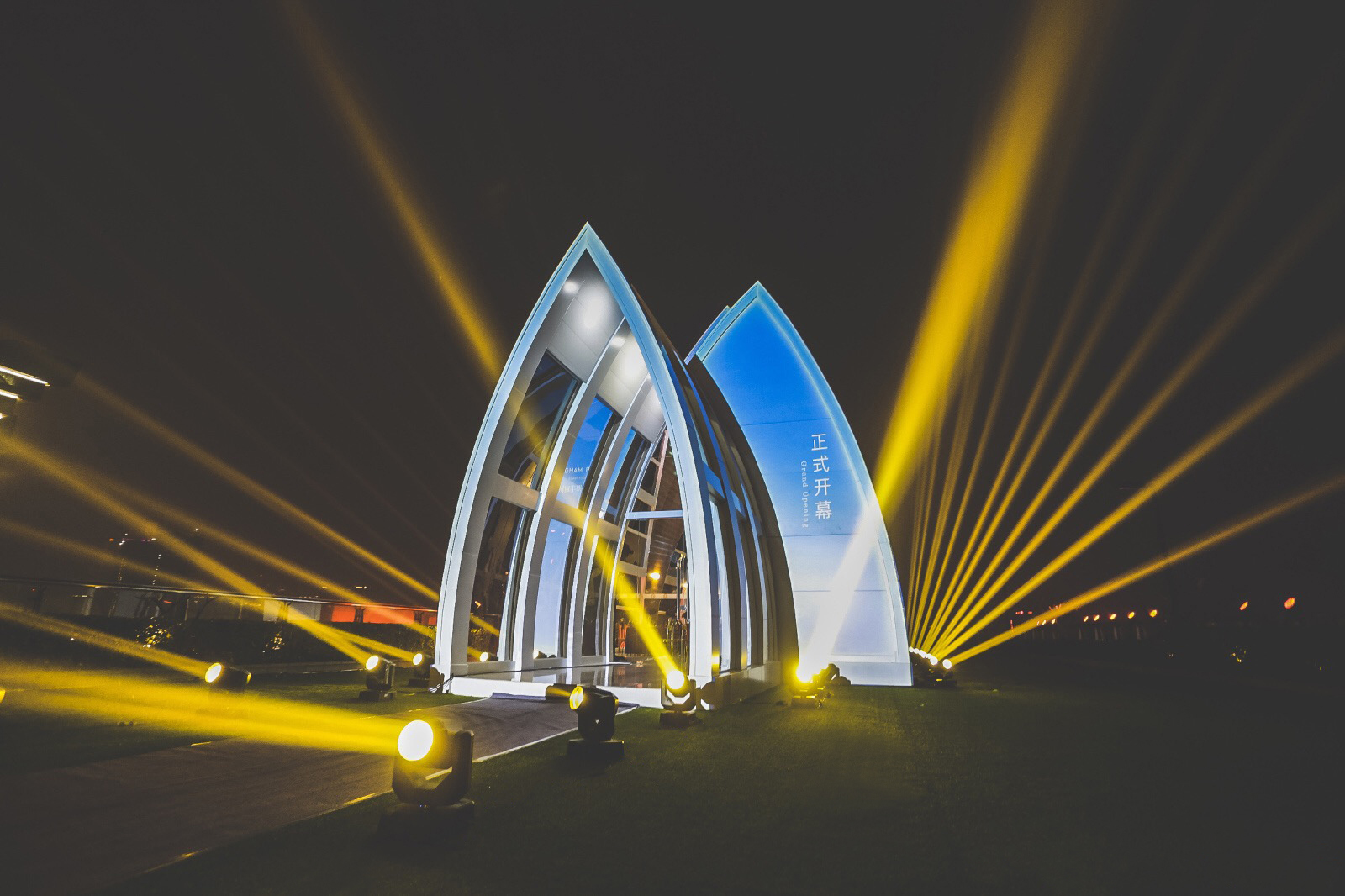 朗玥亭层高11米、宽8米、长24米,室内使用面积200平方米,最多同时容纳100位观礼。朗玥亭空间方正,层高阔绰,内饰格调高雅,冷暖空调提供室内舒适宜人的温度,特别适合举办气派典雅的高端鸡尾酒会、晚宴活动,为宾客提供灵动创意的体验。观景露台嫩绿的草坪和无限明媚的阳光,经专业婚庆布置,朗玥亭化身为神圣庄严的证婚仪式亭,作为见证新人们爱的誓言的灵感之地,梦幻而美丽。
The Peak is 11 metres high, 8 metres wide, and 24 metres long, with 200 square metres of indoor space. It can hold as many as 100 people at once. The Peak is equipped with elegant interior decoration as well as hot and cold air-conditioning system that maintains pleasant indoor temperature, which is especially suitable for hosting elegant high-end cocktail parties and dinners, offering creative experience to guests. The viewing deck has a beautiful lawn, which, after professional wedding setup, makes The Peak an ideal wedding venue for those who wants to say their vows in a dreamy and loving place.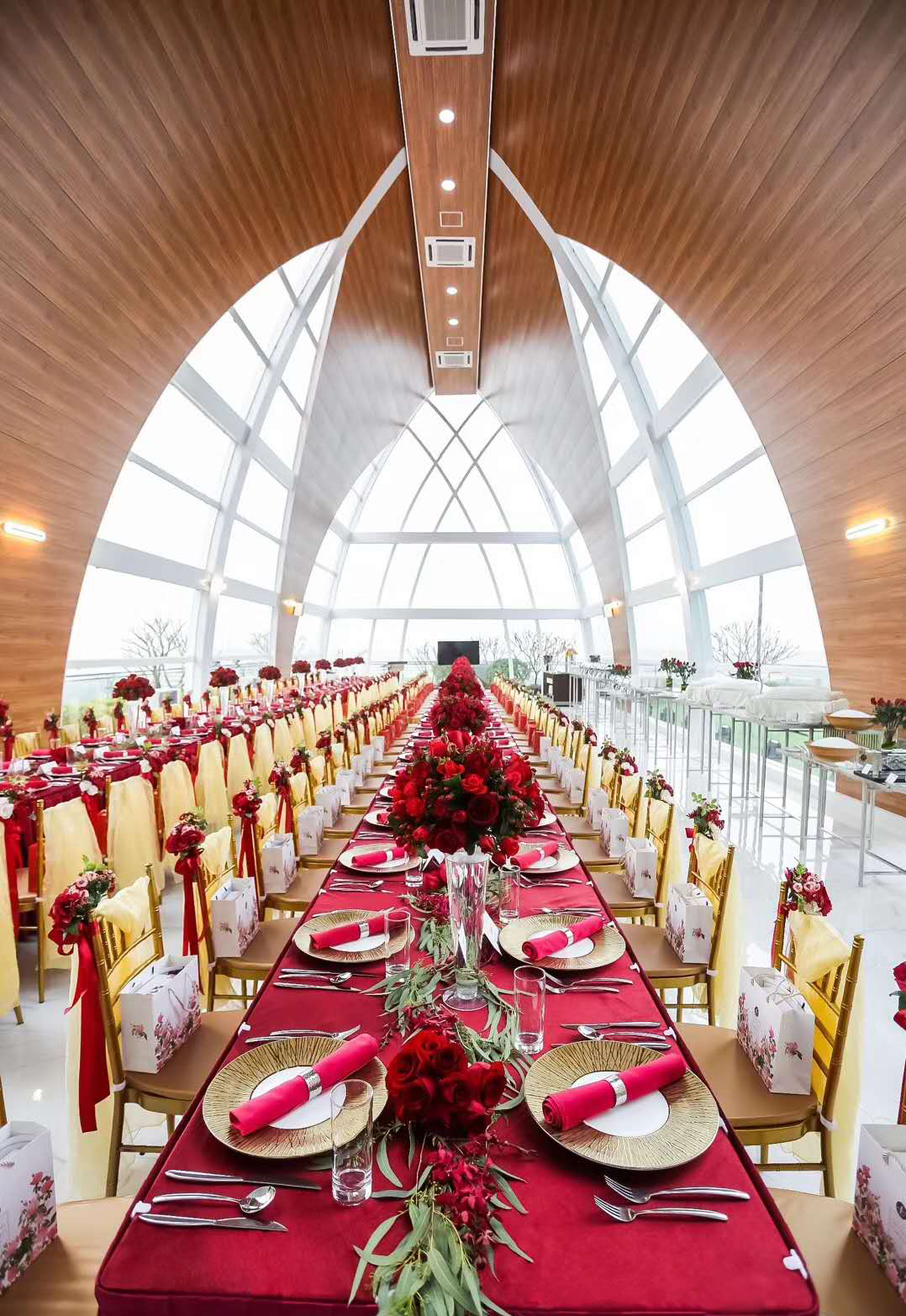 朗玥亭所在的户外空间以琶洲岛、珠江和都市背景为幕,拥有备受活动组织者青睐的配套设施。位于露台右侧的迷你高尔夫球场,可供爱好高尔夫球的人士畅享推杆乐趣。
The outdoor space where The Peak is located boasts views of Pazhou island, the Pearl River and the glamourous urban skyline, and is equipped with professional-grade organizers' necessities. Located to the right is a Peak Park that caters to guests who enjoy a golf game.
朗玥亭于2019年1月11日起正式接受预订,开幕套餐礼遇包含场地使用、茶歇等服务,套餐净价人民币19999元起。
The Peak begins taking reservations from 11th January, 2019. The opening package is priced at RMB19,999, including venue rental, tea break and other services.
---
朗玥亭
The Peak
广州南丰朗豪酒店
Langham Place, Guangzhou
Tel: +8620-8916 3388
Email: events.info@langhamhotels.com