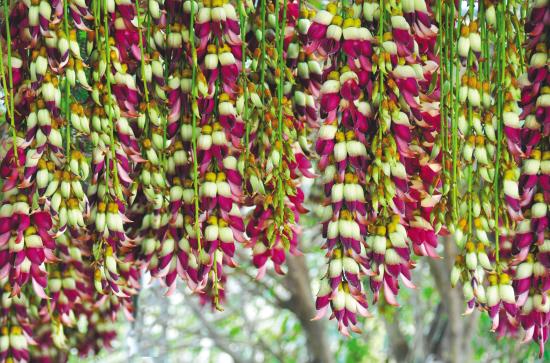 Dongguan's annual Qingxi flower festival is scheduled to open from 9th March to 9th April.
The event this year will include eight activities with the characteristics of eco-oxygen tour, rural experience tour and a parent-child leisure tour which have been specifically designed for visitors to enjoy sparrow flowers and green scenery while enjoying folk customs and foods.
The eight activities will include: a direct sale of local specialties "Shopping in Qingxi", best farmhouse selection "Eating in Qingxi", a most popular tourist attractions "Tour in Qingxi", family eco-agricultural experience "Enjoy yourself in Qingxi", an industrial products exhibition "Sci-Tech Qingxi", theme photography contest "the most beautiful Qingxi", and a spring mountain-climbing interactive activity.