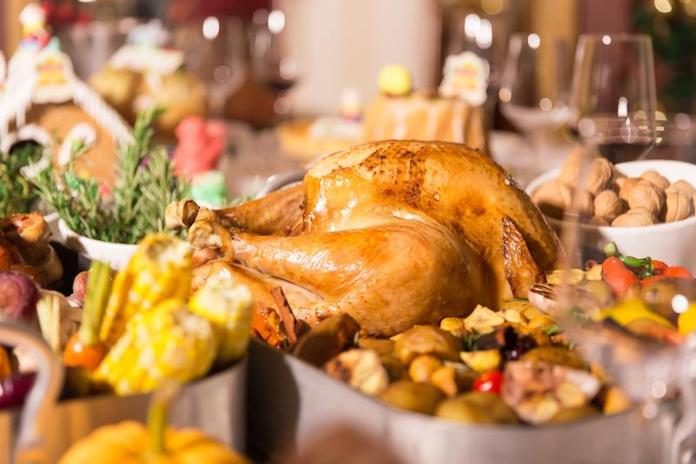 17 December 2018, Shenzhen –2018 Christmas gourmet starts from Christmas Lighting Ceremony on Dec 5th. Therefore, hotel Cafe Marco presented the series of Christmas theme buffet dinners during the Dec 21st to Dec 24th, 2018, will offer Alaska crab legs, Boston lobster, traditional Christmas Turkey and other Christmas delicious. Besides a lots of supervised will be present, such as passionate live band and clown magic show and instant photo booth, moreover mysterious and so on. Enter the Christmas carnival season in advance.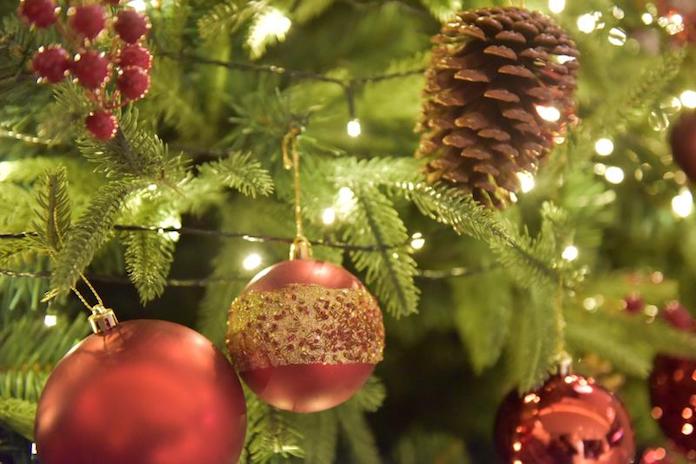 Christmas Gourmet:
Christmas Theme Buffer Dinner
5:30pm – 10:30pm, December 21 – 23, 2018
RMB 488/Adult, the price is subject to 10% service and 6% VAT.
RMB 238/Child
Christmas Eve Buffet Dinner
5:30pm – 10:30pm, December 24, 2018
RMB 888/Adult, the price is subject to 10% service and 6% VAT.
RMB 348/Child
More reservations, please contact +86 755 3339 7714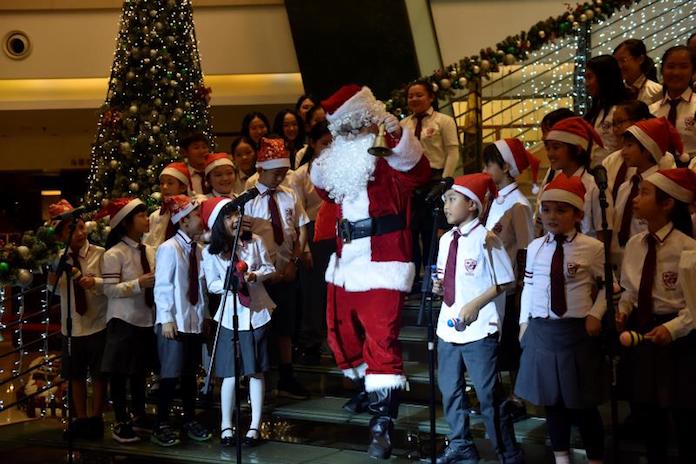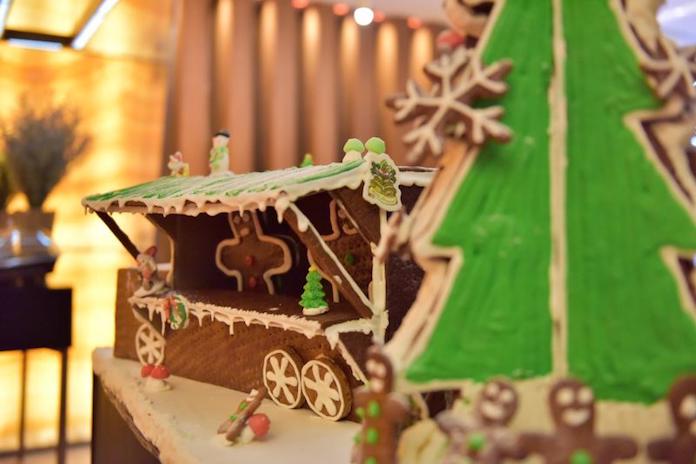 About Marco Polo Shenzhen
EXPLORE DISCOVER EXPERIENCE
Marco Polo Shenzhen is located in the heart of Futian Central Business District, and is only 15 minutes to the Lowu Railway Station and Shenzhen Bay Port, 20 minutes to Shenzhen North Railway Station and Shenzhen Bao'an Airport, and 10 minutes to Futian/Huanggang Checkpoint. The 391 well-appointed rooms and suites are equipped with broadband Internet access, luxurious bathrooms, and state-of-the-art communications and entertainment facilities. Situated from the 35th to 41st floors of the hotel, The Continental Club provides the most luxurious accommodations for travelers. The hotel has 6 restaurants and bars, including Café Marco, Margarita Bar, Connect (lobby lounge), Carrianna Chinese Restaurant, Nishimura Japanese Restaurant and MCClub. Marco Polo Shenzhen has 31 function rooms, including Marco Polo Ballroom and one auditorium, which can accommodate up to 3,000 people and provide the ideal Shenzhen venue for meetings, seminars, and social events. The hotel's fully equipped Fitness Center includes a gym, sauna, and outdoor swimming pool, and hotel guests can indulge in relaxing spa treatments at the renowned Pure Spa. For more information please visit marcopolohotels.com
About Global Hotel Alliance
Global Hotel Alliance (GHA) is the world's largest alliance of independent hotel brands, bringing together 33 brands with over 550 hotels in 77 countries. GHA uses a shared technology platform to drive incremental revenues and create cost savings for its member brands. GHA's award-winning loyalty programme, DISCOVERY, provides 13 million members exclusive opportunities to immerse themselves in local cultures wherever they travel. For more information, visit discoveryloyalty.com.
---
For press enquiries and interview opportunities, please contact:
Phoebe Chan                                               Alice Liu
Communications Manager                            Communications Officer
Marco Polo Shenzhen                                   Marco Polo Shenzhen
No. 28, Fuhua 1st Road, Futian District         No. 28, Fuhua 1st Road, Futian District
Shenzhen 518048                                       Shenzhen 518048
Tel.: (86 755) 3339 7783                            Tel.: (86 755) 3339 7783
Fax: (86 755) 8272 8015                            Fax: (86 755) 8272 8015
phoebe.chan@marcopolohotels.com             pr.shz@marcopolohotels.com
Coco Yang
E-commerce Supervisor
Marco Polo Shenzhen
No. 28, Fuhua 1st Road, Futian District
Shenzhen 518048
Tel.: (86 755) 3339 7783
Fax: (86 755) 8272 8015
online.shz@marcopolohotels.com